The Russia-West Thaw Was Brief
To receive an email when a new post becomes available, please subscribe here.
After devastating terror attacks against Russia and France, both countries are now at the center of a changing global security agenda. Both countries have ramped up their military operations in Syria. Both presidents, Vladimir Putin and Francois Hollande, have vowed to put together a broad, anti-terrorist coalition that would go beyond previous disagreements and even sectarian conflicts.
But things are not going well for a possible international realignment. In an unexpected complication that may disrupt the Putin-Hollande effort, the Turkish military said it shot down a Russian fighter jet on Tuesday morning after it violated Turkey's airspace along the border with Syria. Russia disputed that. "During the flight, the aircraft was flying within the borders of Syria, which was registered by objective monitoring data," the Russian Ministry of Defense said, adding that the aircraft was "supposedly shot down from the ground." Putin called the downing of the plane "a stab in the back."
As many previously observed, having plunging head first into a Syria bombing campaign, Russia finds itself in the middle of sectarian conflict it was never prepared to navigate. Moscow's cavalier approach to fighting in the Middle East (as if no one has ever fought there before) paid some initial dividends. But we are past that stage now. The fact is, Turkey is a NATO member, it is torn politically between the West and the East, and its political discourse is torn between secular and religious. Turkey is as passionate about Kurds or Turkmen as Russia is about Russian-speaking population of Ukraine or Crimea. And Turkey's Erdogan is a match to Putin. So, welcome to a new stage of tensions and conflict, rather than a new stage of anti-terrorist cooperation. 
Conspiracy theories are already circulating in Moscow as to what could have caused the Turkish move. The incident is seen by some as a deliberate attempt by Turkey to derail the coalition-building effort. "The moment for this act of sabotage was chosen carefully," Maxim Yusin, an international affairs commentator at Kommerast Daily, wrote on Tuesday. "It's during this week that the future of a possible Western-Russian anti-terrorist coalition could have been determined. Ankara may not be interested in such a coalition, as it would imply Assad remaining in his seat at least for a transitional period."
Putin called the downing of the plane "a stab in the back."
Some even suggested that the downing of the fighter jet might have been in retaliation for Vladimir Putin's recent meeting with Iran's Supreme leader, Ayatollah Ali Khamenei. The two leaders criticized the U.S. and other Western nations for insisting that any political settlement in Syria should exclude Syrian President Bashar al-Assad.
The newly heightened risk of a conflict between Russia and a major Sunni power that is also a NATO member is clearly not a welcome development, as the expectations are still high (especially in Moscow and Paris) for a broad anti-terrorist coalition. "Similar to the anti-Hitler coalition, [such a coalition] could unite a broad range of forces that are resolutely resisting those who, just like the Nazis, sow evil and hatred of humankind," Putin said almost two months ago at the UN headquarters in New York.
After the Paris attacks, Hollande became a convert. In a flurry of urgently arranged summits, President Francois Hollande is going to meet all five permanent members of the UN Security Council during the remainder of this week. Last Friday the Security Council unanimously adopted a resolution condemning the terrorist attacks perpetrated by the so called Islamic State on 26 June in Sousse, on 10 October in Ankara, on 31 October over the Sinai Peninsula, on 12 November in Beirut and on 13 November in Paris, among others. 
Moscow's intended role is to be one of the leaders of a new global security mechanism that is not synonymous with any of the existing structures, including NATO. Vitaly Churkin, Russia's UN representative, said during the UN vote last Friday that the new resolution was a step towards the creation of a broad anti-terrorism front.
Tuesday's downing of a Russian fighter and the major differences that remain between Russia and the United States may prevent this grand vision from being implemented soon. When President Hollande meets President Obama later on Tuesday, the former will be reminded of some fundamental disagreements that Russia and the U.S. still have over a host of issues. Strobe Talbott, the president of the Brookings Institution and a former Deputy Secretary of State, said in a recent interview that any real U.S.-Russian alliance would require a seismic change in Russia's approach toward Syria, where Moscow is trying to fight terrorism but appears more bent on preserving Assad. "Maybe it's getting through to them," Mr. Talbott said. "They keep talking about being part of a solution. But they talk the talk of being part of the solution and they walk the walk of being part of the problem."
By attending a highly publicized meeting with Khamenei and by reiterating his support for Assad, Putin has clearly signaled that he is not going to agree to any seismic change in Russia's approach to Syria. In dealing with the Middle East, Putin seems to continue pushing one of the main articles of his domestic credo — his belief that only the incumbent power can be a solution. True, Moscow is indeed backing a sovereign government with that government's approval. But, on the other hand, does the Syria that was once ruled by that government still exist?
The Russian vision does have supporters. "It is the intangible of direct and deadly combat decisiveness that now forms the foundation for Russian expansion of their diplomatic role in the region," Robbin Laird, Harald Malmgren and Ed Timperlake write in a piece aptly titled "Arab Spring To Paris Fall." In reality, Russia has displaced the primacy of the U.S. in the calculations of neighboring governments, at least for the time being."
The Obama administration would, of course, disagree. We will soon learn the White House response to the French-Russian spontaneous push for a major realignment. The U.S. is of course suspicious that beyond bolstering Assad, Russia's real goal in Syria is to draw attention away from Ukraine — in effect, trading the status quo for collaboration in the Middle East. "Are we willing to give up on Ukraine?" asked Ivo H. Daalder, Obama's former ambassador to NATO and now president of the Chicago Council on Global Affairs. "I'm worried that we will fall in this trap." 
The opinions expressed here are solely those of the author. 
About the Author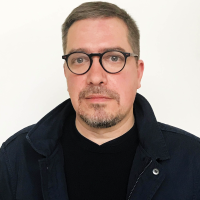 Maxim Trudolyubov
Senior Advisor; Editor-in-Chief, Russia File;
Editor-at-Large, Meduza
Maxim Trudolyubov is a Senior Fellow at the Kennan Institute and the Editor-at-Large of Vedomosti, an independent Russian daily. Mr. Trudolyubov was the editorial page editor of Vedomosti between 2003 and 2015. He has been a contributing opinion writer for The International New York Times since the fall of 2013. Mr. Trudolyubov writes The Russia File blog for the Kennan Institute and oversees special publications.
Read More
---
Kennan Institute
The Kennan Institute is the premier U.S. center for advanced research on Russia and Eurasia and the oldest and largest regional program at the Woodrow Wilson International Center for Scholars. The Kennan Institute is committed to improving American understanding of Russia, Ukraine, and the region though research and exchange. Read more