What Greater Autonomy Means for Domestic Election Observers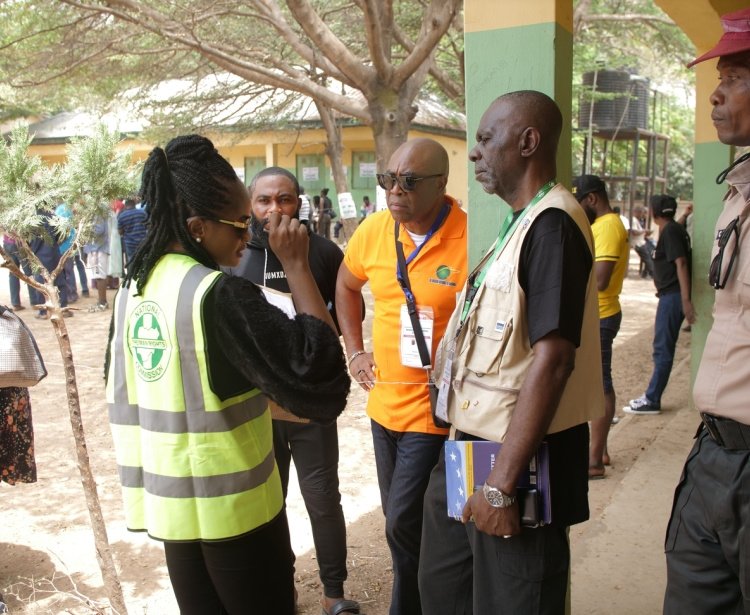 "…it is the people of a country who ultimately determine credibility and legitimacy of an election process." 
(Declaration of Principles for International Election Observation, July 7, 2005). 
At a time when international election observation's influence and credibility in Africa are waning, and the continent's democratic gains are declining, civil society organizations (CSOs) are making headway in domestic election observation (DEO). CSOs' mandates extend beyond the limited scope of deterring electoral fraud, curbing civil disobedience, or conferring legitimacy to elected governments. In the long term, domestic election observation builds and reinforces democratic practices and institutions. In addition to advocating for legislation and political reform, as well as encouraging civic participation in political processes, domestic observers foster government accountability. Indeed, it is increasingly imperative that communities own and initiate processes for political transformation on the continent. Growing anti-French, anti-United Nations peacekeeping, and anti-imperialist sentiments in Africa call for greater autonomy, which requires more responsibility from the people. 
In the Democratic Republic of the Congo (DRC), a civilian stated, "If [the president] continues to depend on foreign forces, we will never have security in Congo, but if he joins forces with the people, we will manage to restore peace and security." This resonates with the discourse that advocates for local ownership and a bottom-up approach to institutionalize democracy and sustain peace. Currently, however, ensuring the sustainability of CSOs involved in election observation, advocacy for inclusive societies, and peace is threatened by repressive political environments and resource constraints.
Urgency for Domestic Election Observation 
An urgency for strengthening the institutional capacity of domestic election observers is required as challenges to institutionalizing democracy on the African continent are mounting. Democracy consolidation efforts are routinely contending with questionable elections, which have contributed to eroding public trust in political institutions and processes in many of the countries in Africa. The 2019/2021 Afrobarometer survey of 34 countries indicates that only 42% of Africans believe elections in their respective countries effectively ensure that parliament representatives reflect the views of voters. Otherwise, popular perception is that elections fail to translate into the electorate's desire for accountable democratic institutions, they do not lead to a change of leaders, and they are not even free and fair. Within this context, domestic election observation undertaken by CSOs is widely acknowledged as more capacitated to engender democratic governance. Not only do CSOs help to build public confidence in the integrity of an electoral process and encourage civic involvement in the political process, but they also advocate for legislation and institutional reform.
More attention and support for civil initiatives should thus be prioritized—particularly domestic election observation. The visible waning influence and credibility of foreign intervention necessitates it. For example, according to a survey by the Congo Research Group, 67% of Congolese want MONUSCO—the UN Peacekeeping Mission in the DRC—to leave the country. President Felix Tshisekedi announced at the UN General Assembly in September 2023 that the peacekeeping mission should leave the country in December 2023, a year ahead of the UN-set withdrawal date. This is despite the nations' ongoing preparations for elections scheduled in the same month. It is worth noting that since the DRC's 2006 transitional elections, MONUSCO has tried to ensure that elections were conducted in a relatively safe and secure environment. Therefore, should popular perception prevail, the 2023 elections will be without the missions' support. This will require increased civil society engagement to facilitate social cohesion and ensure that political participation, the electorate's freedoms, and the integrity of an election are not hampered. 
The outbreak of COVID-19 also further highlighted cracks in the current election observation system. International election observers suspended efforts in countries such as Seychelles and Burundi during their 2020 general elections. This gap required strong visibility of domestic observers on the ground and for them to play a more prominent role in ensuring the integrity of their country's elections. 
Domestic Election Observation's Mixed Experiences 
Experiences of domestic election observers on the continent vary contextually. The experiences of the Election Observation Group (ELOG) in Kenya (2022) and YIAGA Africa in Nigeria (2023)  markedly differ from those of the Zimbabwe Elections Support Network and the Election Resource Center in Zimbabwe (2023). For the 2022 general elections, ELOG deployed 5,000 observers across 47 counties to observe the pre/election day processes and post-election period. Their Parallel Vote Tabulation (PVT), provided an independent assessment of presidential election results and these findings were consistent with the electoral management body's official results. Similarly, YIAGA Africa, significantly contributed to Nigeria's electoral process by training and deploying 882 Long Term Observers (LTOs) for 2023 elections. The organization was able to observe irregularities believed to disenfranchise some voters. In contrast, 41 of 7,500 Zimbabwe Elections Support Network and the Election Resource Center observers deployed nationwide were arrested during the 2023 elections. Police spokesperson Paul Nyathi accused them of being involved in "subversive and criminal activities" as part of an opposition plan to fabricate the results. During Burundi's 2020 elections, the electoral commission president in his May 28, 2020 media conference dismissed the findings by the Catholic Bishops Council (Conseil des évêques catholiques). 
Building DEO's Resilience
In these instances, domestic observer organizations need to unite and support each other through regional networks. These networks will enable organizations to share experiences, challenges, and best practices, enabling them to learn from each other and improve their practices. For instance, the Global Network of Domestic Election Monitors (GNDEM) promotes solidarity among its members and facilitates capacity building through peer-to-peer exchanges, workshops, and targeted visits across the network.
Secondly, in repressive political environments, international pressure, and advocacy are necessary to ensure the safety and effectiveness of domestic observers. Furthermore, African Inter-Governmental Organizations need to incorporate and enforce safety and security measures in their normative/legal frameworks to safeguard the freedoms and operations of election observer missions. Observer missions' experiences of insecurity affect their operations and establishing and enforcing laws that protect them from government interference will increase their effectiveness and the credibility of their work.
In conclusion, domestic observer organizations should be effectively resourced with adequate and well-coordinated funding directed toward enhancing transparency, accountability, and fairness in the electoral process.
---
Ms. Kgalalelo Nganje holds a Master of Arts in Politics from the University of Johannesburg. Her thesis analyzed the role of international election observation in the 2006 and 2011 elections in the DRC. Since 2019, Kgalalelo has worked with the electoral management body in Botswana and continued contributing her ideas and views to different media outlets including the Daily Maverick and the New Global Order. Her areas of interest include elections, democratic governance, and peacebuilding. She is a Southern Voices Network for Peacebuilding Scholar for the Fall 2023 term in Washington, DC.
The opinions expressed on this blog are solely those of the author. They do not reflect the views of the Wilson Center or those of Carnegie Corporation of New York. The Wilson Center's Africa Program provides a safe space for various perspectives to be shared and discussed on critical issues of importance to both Africa and the United States.
About the Author
Kgalalelo Nganje
Southern Voices Network for Peacebuilding Scholar;
Electoral Practitioner, Independent Electoral Commission, Botswana
Read More
---
Africa Program
The Africa Program works to address the most critical issues facing Africa and U.S.-Africa relations, build mutually beneficial U.S.-Africa relations, and enhance knowledge and understanding about Africa in the United States. The Program achieves its mission through in-depth research and analyses, public discussion, working groups, and briefings that bring together policymakers, practitioners, and subject matter experts to analyze and offer practical options for tackling key challenges in Africa and in U.S.-Africa relations.   Read more