Women in Ukrainian Art: Blank Spots in Ukrainian Art History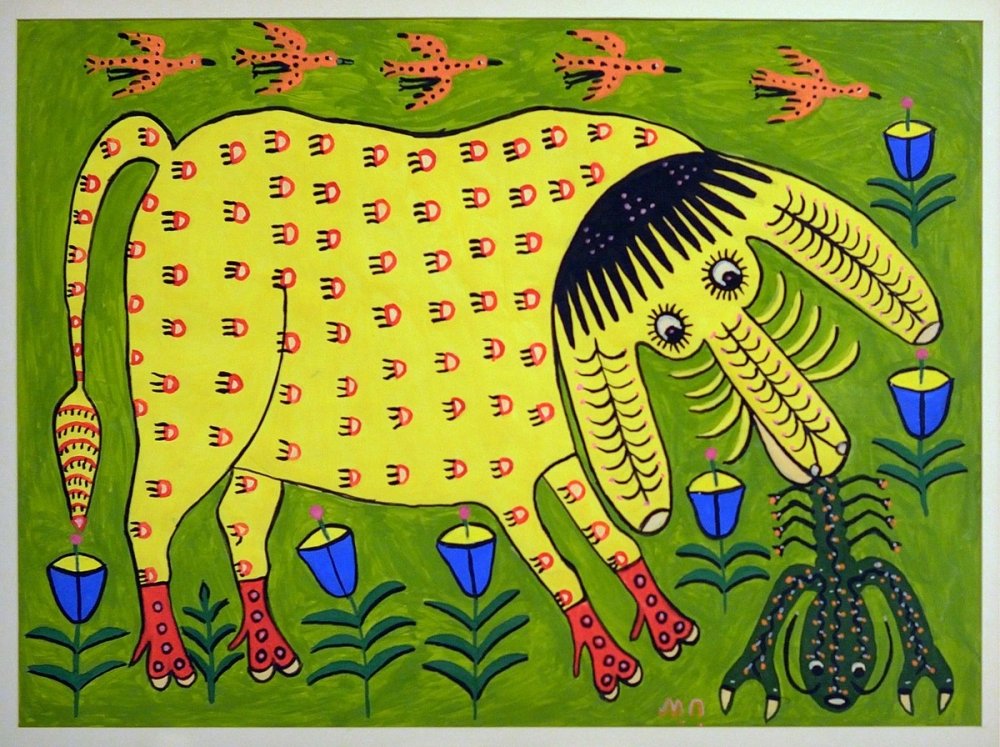 BY KATERYNA IAKOVLENKO
Ukrainian art history books have long failed to give Ukrainian women artists their due. Some have even wondered whether women artists even existed. In late 2019, publication of the book Why There Are Great Women Artists in Ukrainian Art delivered a resounding affirmative answer. And the names and stories in this book suggest their numbers were legion.
The title of the book is a deliberate recall of the American feminist critic Linda Nochlin's famous essay, "Why Have There Been No Great Women Artists?" Nochlin chose the essay form to attack the naturalist presumption—challenged by John Stuart Mill—that whatever situation exists is "correct," pointing out that situations are artificially created to serve purposes of exclusion. It is noteworthy that her essay appeared in 1971, a year after the Ukrainian Soviet artist Alla Horska was violently murdered for her human rights activism. Interestingly, Horska is most often spoken of in terms of her activism, not her art—even by other artists. Her letters to political prisoners and the political speeches she delivered have tended to overshadow her contributions to the genre of monumental art, mostly mosaic panels and stained-glass windows.
For artists of the Ukrainian Soviet sixties, moreover, it was typical to work in tandem with a male artist. Thus Horska worked with Victor Zaretsky in Kyiv, Margit Reich-Selska cooperated with Roman Selsky in Lviv, and Lyudmyla Yastreb co-authored with Victor Marinyuk in Odesa. And for many decades, art historians viewed these women artists predominantly as partners to the men. According to them their proper place as artists has been hampered by an unexamined belief that Ukrainian art was a masculine field, one in which women, lacking sufficient talent, simply could not survive. But the true bars to women's participation at the same level as men were chiefly political and economic. Even during the harshest periods in Ukraine's history, such as at the beginning of the twentieth century or in the 1990s, in the chaotic days following independence, women artists were present in Ukraine's art life: they created artworks, mounted exhibitions, and taught art in university classrooms.
Why There Are Great Women Artists in Ukrainian Art sets out to destroy stereotypes and restore justice to Ukraine's women artists.
The book, of which I am editor, attempts to put paid to misogynist stereotypes not only in memory but also in art teaching practices. In the twentieth century, many women artists started their careers at the Academy of Art in Kyiv, which was founded in 1917 by, among others, Fedir Krychevsky, Vasyl Krychevsky, Mykhailo Boichuk, Heorhii Narbut, Abram Manevich, and Oleksandr Murashko.
The initial faculty at the Academy counted, as far as we can determine, one woman artist, the internationally renowned cubo-futurist and suprematist Olexandra Exter, who for many years split her time between Kyiv and Paris. Exter had spent time working in the craft communes of Ukraine's villages, and the class she taught functioned as a master class for self-taught folk artists. Despite the paucity of women among the teaching artists, the first classes of students saw many women enrolled. The course taught by Fedir Krychevsky was attended by twenty-three students, including three women. Twelve of the thirty-four students enrolled in Vasyl Krychevsky's course were women, as were nine of twenty-six students taught by Boichuk and six of the twelve students taught by Narbut.
The typescript autobiography of one of those early students, Oksana Pavlenko, suggests the hurdles aspiring women artists faced. First she had to grapple with social limitations: her parents were poor and their hope for her was that she would marry successfully: "Little girl, this [art] is not for people like us, it is only for the rich, and you will die somewhere without a piece of bread," she wrote in her autobiography. Then she had to deal with gender prejudice: "Boichuk accepted girls very reluctantly into his studio [study group] and resolutely refused to accept me at first. His motivation was that girls were inherently unreliable. He would spend time and effort on them, and then they would get married and abandon art.... But I was patient and sought his consent for a long time, so he eventually accepted me." Pavlenko would become an important figure in Ukrainian art of the first half of twentieth century.
The second half of the twentieth century saw little improvement in conditions for women artists in Ukraine. Another example of an artist whose output came perilously close to disappearing is Iryna Pap. Pap and her husband Borys Gradov formed a photographic tandem in Soviet Kyiv while working for different clients. Both were great photographers, but Iryna remained in the shadow of Borys's fame. It is only thanks to the archival work of the photographer Valery Miloserdov that Iryna's work and talent have come to light. Later Miloserdov found more of her archives, one official and another a private one, compiled for herself and hidden from the Soviet authorities. Today Pap's photography is a profound source of knowledge about life in the USSR in the 1950s–1980s.
Women artists in Ukraine today have achieved relatively high visibility, even as their training in the discipline tends more toward the informal or "open school" side. For example, Lada Nakonechna and Kateryna Badianova organized the experimental Method Fund project, designed "to investigate forms of art institutions that would meet the requirements of the present, respond to the peculiarities of the local context, and transfer knowledge from this environment." In addition to serving as a meta-investigation of the role of formal education in the arts, the project has provided a platform for participating artists to transform the study of Soviet art into a critical and analytical field.
Women artists in Ukraine have long waited for their due. Now that they are being recognized, histories previously shrouded are finally being exposed to the light of day. And it turns out that those histories are populated by many more exciting voices and lightning shocks of talent than we could have imagined.
The opinions expressed in this article are those solely of the author and do not reflect the views of the Kennan Institute.
About the Author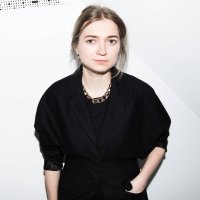 Kateryna Iakovlenko
Public Program Curator, PinchukArtCentre
Kateryna Iakovlenko is a contemporary art researcher and public program curator at the PinchukArtCentre in Kyiv.
Read More
---
Kennan Institute
The Kennan Institute is the premier U.S. center for advanced research on Russia and Eurasia and the oldest and largest regional program at the Woodrow Wilson International Center for Scholars. The Kennan Institute is committed to improving American understanding of Russia, Ukraine, Central Asia, the Caucasus, and the surrounding region though research and exchange. Read more