Learning to Become Turkmen: Literacy, Language, and Power, 1914-2014
Learning to Become Turkmen examines the waysin which the iconographyof everyday life--in dramatically different alphabets, multiple languages, and shifting education policies--reflects the evolution of Turkmen society in Central Asia over the past century. As Victoria Clement shows, the formal structures of the Russian imperial state did not affect Turkmen cultural formations nearly as much as Rusian language and Cyrillic script. Their departure was also as transformative to Turkmen politics and society as their arrival.
Complemented by extensive fieldwork, Learning to Become Turkmen is the first book in a Western language to draw on Turkmen archives, as it explores how Eurasia has been shaped historically. Revealing particular ways that Central Aians relate to the rest of the world, this study traces how Turkmen consciously used language and pedagogy to position themselves within global communities such as the Russian/Soviet Empire, the Turkic cultural continuum, and the greater Muslim world.
About the Author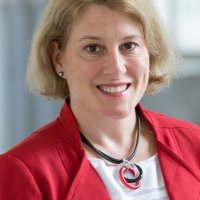 Victoria Clement
Former Title VIII Research Fellow;
    Founder, Central Asian Insights consulting firm in northern Virginia
Dr. Victoria Clement is a scholar, historian, and author who has traveled widely in Central Asia and has lived in Turkmenistan and Russia. Clement is one of the country's foremost authorities on the history, culture, and politics in Turkmenistan. With experience developing, executing, and presenting educational materials to non-profit, academic, diplomatic, and U.S. Department of Defense communities, she is a recognized expert on Central Asia. Her book, "Learning to Become Turkmen: Literacy, Language, and Power, 1914-2014", was published by the University of Pittsburgh Press in 2018. She has taught at the Naval Postgraduate School and the U.S. Foreign Service Institute. She currently runs the consulting firm Central Asian Insights in northern Virginia.
Read More
---
Kennan Institute
The Kennan Institute is the premier U.S. center for advanced research on Russia and Eurasia and the oldest and largest regional program at the Woodrow Wilson International Center for Scholars. The Kennan Institute is committed to improving American understanding of Russia, Ukraine, Central Asia, the Caucasus, and the surrounding region though research and exchange. Read more