Russia in Search of Itself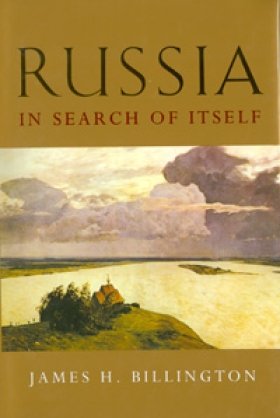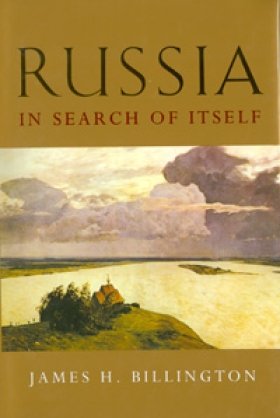 In the turbulent decade since the collapse of the Soviet Union, conditions have worsened considerably for many Russians, and a wide-ranging debate has raged over the nature and destiny of their country. In Russia in Search of Itself, James H. Billington, the Librarian of Congress and a noted expert on Russia, examines the efforts of a proud but troubled nation to find a post-Soviet identity. The agenda has not been controlled from the top-down and center-out as in Russia's past. Nor has it been set by any intellectual giant such as Sakharov or Solzhenitsyn.
Billington describes the contentious discussion occurring all over Russia and across the political spectrum. He finds conflicts raging within individuals as much as between individuals and organized groups and finds a deep underlying tension between the Russians' attempts to legitimize their new, nominally democratic identity, and their efforts to craft a new version of their old authoritarian tradition. After showing how the problem of Russian identity was framed in the past, Billington asks whether Russians will now look more to the West for a place in the common European home, or to the East for a new, Eurasian identity. Billington sees three elements shaping Russian culture: Orthodox Christianity; a special feeling for nature; and an intermittent, sometimes excessive passion for imported innovation. Out of this mix, he suggests, Russia must find its own moral anchor for its venture into democracy if it is to avoid falling back on a negative and authoritarian nationalism in order to recreate some sense of common purpose in society.
The prospects for world peace in the twenty-first century depend in large measure on the way Russians decide to define themselves in the next few years. Drawing on his vast knowledge of Russian history, his frequent visits to Russia in the past decade, and his longstanding relationships with Russians from many different regions and segments of society, Billington provides an authoritative exploration of one of the world's most pressing issues.
James H. Billington has been the Librarian of Congress since 1987. The originator and guiding force of two major Russian-American bipartisan initiatives in Congress in the 1990s—Meeting of the Frontiers, a bilingual, online educational library; and the Open World Program, which has brought more than 7,500 emerging young Russian leaders to America—he also founded the Kennan Institute for Advanced Russian Studies in 1974 as director of the Woodrow Wilson International Center for Scholars. A foreign member of the Russian Academy of Sciences, he is the author of five books on Russia, including, most recently, Russia Transformed and The Face of Russia.