Brazil-U.S. Dialogue on Sustainability and Climate Change
In recognition of the value of sustained society-to-society dialogue between Brazil and the United States on these issues, the Wilson Center and the Concertação Pela Amazônia have formed a bilateral working group composed of non-governmental stakeholders interested making a difference through collaboration on innovative and forward-looking solutions.
Paulo Sotero
Distinguished Fellow, Brazil Institute
You cannot have a serious discussion about climate change, sustainability, food security if Brazil is not at the table. But the Brazil that has to be at the table is a credible Brazil that is managing itself and its economy in a proper way.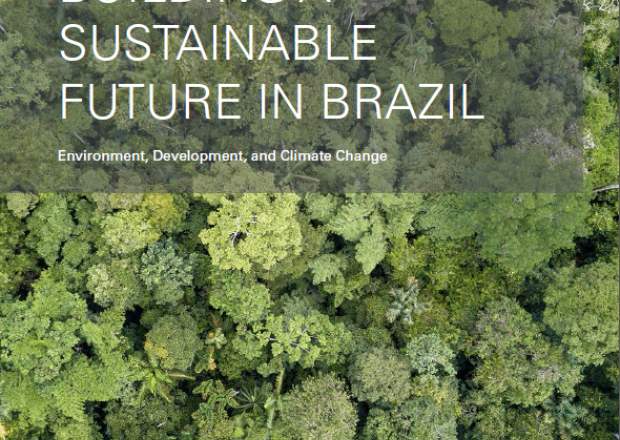 Building a Sustainable Future in Brazil
Brazil, like the Amazon Rainforest, stands at an inflection point. It is increasingly clear that Brazil's future lies not in the deforestation of its past, but in summoning the political and societal will to build a twenty-first century economy that prioritizes human capital and sustainable, low-carbon growth. History shows that effective legal, regulatory, and enforcement frameworks can substantially reduce deforestation, which fell as low as 4,700 square kilometers in 2012. Sustaining that level of effort has proven politically and economically challenging. In the current political environment, it will be even more so. But the alternative—the destruction of the Amazon—should concern us all.
Read the Report
The Brazil-U.S. Dialogue on Sustainability and Climate Change is made possible through the support and partnership of the following organizations:
Your search did not return any results. Please try another search.