The Hamas-Israel War and Regional Security in MENA
Assessing the political and security implications across the region
Hamas' unprecedented attack on Israel on October 7 and the ongoing Hamas-Israel war in Gaza will have political and security implications across the Middle East and North Africa region. The humanitarian dimension with surging death tolls amongst innocent civilians in Israel and in Gaza is at the heart of this conflict.
Latest Articles
Viewpoints
Read the latest analysis from our network of scholars and alumni providing crucial context and foresight as events unfold.
Read More
Robert Daly
Director, Kissinger Institute on China and the United States
China condemned terrorism unequivocally—until Hamas attacked Israel. Then, not only did China's Party media make no mention of Hamas or the October 7 slaughter, it pivoted immediately to condemnation of Israel and the United States.
Yair Hirschfeld
Former Public Policy Scholar;
Senior Lecturer, Department of Middle Eastern History, University of Haifa, Israel.
It is essential to plan for the necessary peace building the "day after." Detailed plans are being prepared even now.
Raphael Cohen-Almagor
Global Fellow;
Chair and Professor in Politics, University of Hull, The United Kingdom
There is little doubt in my mind that Iran knew about and supported the attack. Iran has been a supporter of Hamas since its establishment.
David Ottaway
Middle East Fellow;
Former Washington Post Middle East Correspondent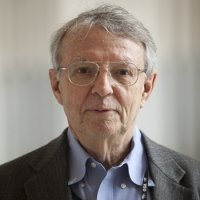 In this atmosphere, it becomes extremely risky for Saudi Arabia to embrace Israel, even for its headstrong crown prince Mohammed bin Salman who, until the Hamas incursion, was showing every sign of moving toward striking a deal with Prime Minister Netanyahu.
Marina Ottaway
Middle East Fellow;
Former Senior Research Associate and Head of the Middle East Program, Carnegie Endowment for International Peace
The revulsion generated by Hamas' attacks on Israeli settlements near Gaza should not distract attention from the fact that the crisis is the ultimate outcome of political failure.
Joe Macaron
Global Fellow
However, while Hezbollah and Israel have been pushing the envelope on the border, they have not stepped beyond the rules of engagement set since the conclusion of the July 2006 conflict between Israel and Lebanon.
Yusuf Can
Program Coordinator
In the aftermath of Hamas' attack, the digital landscape became the epicenter of a disinformation pandemic. One of the most deceptive forms of disinformation is manipulated video content.
Haleh Esfandiari
Distinguished Fellow; Director Emerita, Middle East Program 
It is essential that these diplomatic efforts succeed. After the slaughter of Israelis by Hamas' infiltrators, it seems a major Israeli offensive in Gaza is unavoidable, but diplomacy may avert the catastrophe looming for Gaza's inhabitants.
Marwa Daoudy, Phd
Fellow;
Associate Professor of International Relations and Seif Ghobash Chair in Arab Studies, Georgetown University
It was wishful thinking to believe in a durable peace based on the Abraham Accords while maintaining the "world's largest open-air prison" and ongoing Israeli occupation of the West Bank and East Jerusalem.
Explore the Digital Archive
Constructed and maintained by the Wilson Center's History and Public Policy Program, the Digital Archive contains declassified historical materials from archives around the world.
Your search did not return any results. Please try another search.