Amplifying Inclusive & Sustainable US-Canada Trade Relations
Overview
The bilateral trade relationship between the United States and Canada is one of the largest in the world, consisting of goods and services worth over $1 trillion in 2021. Canada and the United States are equally committed to ensuring that bilateral trade relations are inclusive, equitable and sustainable on both sides of the border.
This event will highlight the research of U.S. Fulbright Scholar Virgil Parker, who is conducting his research on the importance of diversity and amplifying inclusion in cross-border trade. Mr. Parker aims to positively impact the trade conditions for women, people of color and other traditionally marginalized populations.
Please join us for this important discussion, which will be moderated by Virgil Parker with panelists Laurie Tannous, Diane Reko and Canada Institute Global Fellow, Marta Leardi-Anderson. Welcome remarks will also be given by Ambassador Kirsten Hillman, Ambassador David Cohen and Neil Herrington.
---
Survey:
Please participate in this short survey regarding economic equity in U.S.-Canada trade relations. The survey shouldn't take more than 20 minutes. The research is being led by U.S. Fulbright alum Virgil Parker and his advisor, Dr. Bill Anderson at the Cross-Border Institute at the University of Windsor. 
The purpose of this research is to explore whether economic equity is present in these trade opportunities for business owners who identify as a women, minorities or other marginalized groups. Additionally, it is aimed at determining what incentivizes cross-border social responsibility and how to better encourage the practice.
The primary target population of the survey is small and medium sized businesses that are led by women, racial minorities or other members of traditionally marginalized groups. The latter category includes members of the LGBTQIA+ community or some religious groups that have frequently experienced discrimination. If you believe that you are a member of another marginalized group that is not on this list, please feel free to complete the survey.
Please click below for more details and to complete the survey. Please contact Mr. Parker at virgil.parker@uwindsor.ca if you have any questions, comments or concerns. Thank you!
Survey Link: https://web2.uwindsor.ca/maohhf/EconomicEquitySurvey/
Moderator
Virgil Parker
U.S. Fulbright Student, Cross-Border Institute
Panelists
Diane Reko
CEO and Chair of the Board of Directors of Reko International Group Inc.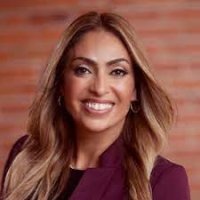 Laurie Tannous
Special Advisor Customs, Immigration, & Border Security @ University of Windsor's Cross Border Institute; Cross-Border Attorney @Tannous & Associates Law Firm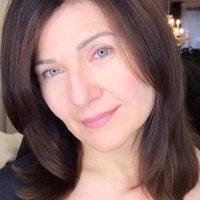 Marta Leardi-Anderson
Global Fellow;
Executive Director, Cross-Border Institute at the University of Windsor
---
Hosted By
Canada Institute
The mission of the Wilson Center's Canada Institute is to raise the level of knowledge of Canada in the United States, particularly within the Washington, DC policy community.  Research projects, initiatives, podcasts, and publications cover contemporary Canada, US-Canadian relations, North American political economy, and Canada's global role as it intersects with US national interests. Read more