Beyond #StopAsianHate: The Way Forward for Asian Americans and Public Policy Prescriptions
This event is part a series dedicated to Asian American and Pacific Islander Heritage Month, hosted at the The Woodrow Wilson International Center for Scholars. Follow and learn more on Twitter with #AAPIatWilson.
Overview
The surge in physical as well as verbal violence since the pandemic has raised awareness of Asian Americans and Pacific Islanders' long-standing battles with racism. The #StopAsianHate movement has not only increased understanding of the history of discrimination against and struggles of AAPIs, but has also increased appreciation for the diversity within the group. In this discussion, learn how anti-Asian hate has united AAPIs across the United States, the challenges ahead for consensus and collective AAPI action, and prospects for moving forward with policies that will strengthen the voice of Asian Americans and Pacific Islanders in the country.
Selected Quotes
Rep. Sharon Tomiko Santos
"We do have to begin with our youth, and believe me, our youth are leading the way. That's who was at the forefront of Black Lives Matter, that's who was at the forefront of the Stop Asian Hate." 
"Representation truly matters, and if you are not a member of the group that you are trying to represent, it's important that you work with organizations… to reach out to those genuine communities and bring them into the fold somehow." 
"If we are truly American and fully in our great diversity, then America has to… be fully welcoming and assuring of the belonging of people who have our faces… as full Americans." 
Karthick Ramakrishnan
"Data in and of itself is not meaningful, it's not memorable, so you need to have that narrative. And this is where community voice is so important… to convert that data into their stories and their needs and concerns." 
"We really need to be evidence based and evidence driven and not stereotype based and stereotype driven." 
"We need an America in which everyone feels like they belong because otherwise we are not going to be able to tap the full talent of what America represents."
Abraham Kim
"This whole awareness of data, and the importance of data, and the importance of disaggregation of data I think is something that our community is taking on very seriously… Without data… we don't have a strong ground to stand on." 
"Asian Americans and Pacific Islanders have a tremendous amount of innovation and talent to offer mainstream America and I think this may be a moment where we can start to address some of those structural issues that have been holding the community back in terms of these leadership roles." 
"What COVID has taught us, as well as the racial tensions across the country, is that we are all suffering together in some capacity and we need to have these conversations and help each other and provide a safe space for our community to talk about these things." 
Linda Hasunuma
 "The Atlanta shootings brought to light realities in our community that may have been hidden from mainstream America, but we as members of these communities knew them and discussed them privately within our families and circles." 
"We were seeing in the victims of these crimes the faces of our sisters, mothers, grandmothers, [and] daughters, and I think that this has really inspired and moved us to take action." 
"In this important moment it's heartening to see more awareness and concern for our community at all levels of government, but we need more and we need to push for more." 
Speakers
Rep. Sharon Tomiko Santos
Washington State House of Representatives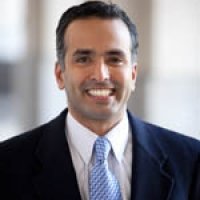 Karthick Ramakrishnan
Former Scholar;
Associate Professor of Political Science, University of California-Riverside
Abraham Kim
Executive Director, Council of Korean Americans
Linda Hasunuma
Assistant Director, Center for the Advancement of Teaching, Temple University
---
Hosted By
Asia Program
The Asia Program promotes policy debate and intellectual discussions on U.S. interests in the Asia-Pacific as well as political, economic, security, and social issues relating to the world's most populous and economically dynamic region.  Read more
Hyundai Motor-Korea Foundation Center for Korean History and Public Policy
The Center for Korean History and Public Policy was established in 2015 with the generous support of the Hyundai Motor Company and the Korea Foundation to provide a coherent, long-term platform for improving historical understanding of Korea and informing the public policy debate on the Korean peninsula in the United States and beyond. Read more