Challenging Autocracy From the Front Lines
Overview
In a new Wilson Center report, Venezuelan opposition leader and former political prisoner Leopoldo López details the intensifying cooperation among members of a global "autocratic network," as authoritarian nations such as China, Russia, Iran, and Venezuela prop up one another and repress pro-democracy movements worldwide. Increasingly, their cooperation includes military support, the sharing of technology for surveillance and censorship, sanctions evasion, and the transnational harassment of dissidents.
Drawing on personal experience and conversations with pro-democracy activists worldwide, López's report, "Challenging Autocracy from the Front Lines," argues that the international response to the "autocratic network" must involve greater cooperation among pro-democracy movements and far more robust international support for individuals fighting to restore democracy.
On Wednesday, September 27, 2023, the Wilson Center hosted a conversation on López's policy recommendations, with insights from pro-democracy activists from Africa, Asia, the Middle East, and Europe.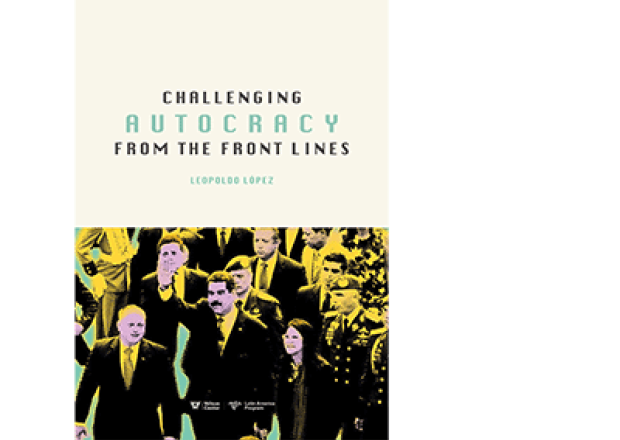 Challenging Autocracy From the Front Lines
In this new report, Leopoldo López, a Venezuelan opposition leader and a Public Policy Fellow in the Wilson Center's Latin America Program, argues that "the cooperation of nations like Venezuela, Iran, Russia, Cuba, China, Belarus, Zimbabwe, and others should be recognized as an interest-based, transnational attempt to undermine democracy and make the world safer for authoritarianism."
Read the Report