Confronting the China Conundrum: Perspectives Beyond the United States
Overview
Tensions between the United States and China have only intensified in recent years, and wariness of Beijing has become one of the few issues that still garners bipartisan support on Capitol Hill. With great power competition expected to increase even further, Washington is turning to its allies and partners to strengthen efforts to push back against China's economic coercion, violations of human rights, efforts to change the status quo in the Indo-Pacific, and infringements of the rule of law. Yet support for U.S. efforts in competing with China differs between countries as well as on issues. Under the shadow of an ever more aggressive China, both Japan and South Korea have publicly sided with the United States to reaffirm their joint security commitments to the region, including Taiwan. Yet Tokyo and Seoul diverge from Washington when it comes to defining the economic threat posed by Beijing. Meanwhile, Southeast Asian countries have a more ambiguous attitude towards both the United States and China amidst a reluctance to choose sides.
Please join us for a discussion on how competition between the United States and China is redefining the political, economic, and security landscape of the Indo-Pacific.
This event will be online only, the live webcast will be available on this page. You may submit questions for the speakers via the registration form, tagging @AsiaProgram on Twitter, or emailing us at asia@wilsoncenter.org.
Speakers
Brian Carlson
Head, Global Security Team of the Think Tank, Center for Security Studies at ETH Zürich
Ja Ian Chong
Associate Professor of Political Science, National University of Singapore
Koji Kagotani
Associate Professor of Economics, Osaka University of Economics
Thung-Hong Lin
Research Fellow of Sociology at Academia Sinica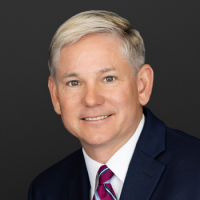 Andrew Oros
Fellow;
Professor of Political Science and International Studies, Washington College
Hsin-Hsin Pan
Taiwan Scholar;
Assistant Professor, Soochow University, Taipei, Taiwan
Wen-Chin Wu
Associate Research Fellow of Political Science at Academia Sinica
---
Hosted By
Asia Program
The Asia Program promotes policy debate and intellectual discussions on U.S. interests in the Asia-Pacific as well as political, economic, security, and social issues relating to the world's most populous and economically dynamic region.  Read more
Hyundai Motor-Korea Foundation Center for Korean History and Public Policy
The Center for Korean History and Public Policy was established in 2015 with the generous support of the Hyundai Motor Company and the Korea Foundation to provide a coherent, long-term platform for improving historical understanding of Korea and informing the public policy debate on the Korean peninsula in the United States and beyond. Read more