A Conversation on the Indo-Pacific Economic Framework with Secretary of Commerce Gina Raimondo
Working closely with its partners and allies to ensure stability and security in the Indo-Pacific has been a priority for the Biden administration. Launched in May 2022, the Indo-Pacific Economic Framework (IPEF) is the cornerstone of the White House's strategy in the world's most dynamic region. IPEF aims to enhance economic partnerships that would bolster a rules-based order and promote growth. 
On July 25, 2023, the Wilson Center hosted a two-part event. Ambassador Mark Green, Wilson Center President and CEO, kicked off the featured session of the day with framing remarks that underlined the Wilson Center's role in helping to inspire meaningful action to strengthen technology, trade, infrastructure, and energy as part of American economic and global leadership. 
Secretary of Commerce Gina Raimondo and Dr. Sadek Wahba, Chair of the Wahba Institute for Strategic Competition (WISC) then sat down for conversation on the path forward for IPEF. Secretary Raimondo discussed the efforts of the Department of Commerce, including strategies for enhancing American economic security while also spurring private sector investment in areas of strategic economic importance.
Prior to the keynote session, a panel of private sector leaders shared their perspectives on key elements of the recently completed IPEF supply chains accord. Speakers included the Hon. Mark Kennedy, Director, Wahba Institute for Strategic Competition (WISC) at the Wilson Center; Phil Levy, Chief Economist, Flexport; Sarah Kemp, Vice President, International Government Affairs, Intel; and Ryan Modlin, US External Affairs, Rio Tinto.
Select Quotes
Ambassador Green:
"IPEF (Indo-Pacific Economic Framework) harnesses the strength of long-term allies, like Australia, Japan, and South Korea. It reinvigorates those relationships by bringing in increasingly important economic powers from the region—powers like the nations of Southeast Asia."
"Every day we see new threats to the rules-based economic order, an order that has lifted lives and built communities, advanced and improved the human condition. Our challenge is to find innovative ways to turn back those threats and to create new momentum for commerce and trade and entrepreneurship. IPEF offers up a new rules-based roadmap that can help. It aims to provide a foundation for renewed economic vitality that helps member countries individually and collectively… Staying true to our mission, we want to make sure that we lift it up and prioritize it in today's foreign policy discussions."
Secretary Raimondo: 
"Public-private partnerships are more important than ever, in fact, this whole Center for Strategic Competition doesn't happen if it's just the government, so I want to thank you for recognizing that and working so closely with us."
"The approach is not heavy-handed…it's not 'let us tell you how to do things.' It's 'let us work together,' offering technical assistance, capital, connections, connectivity, data–the result of which is a more resilient supply chain for all of us and a real US economic presence in the region."
"What [IPEF] means right now, in the long run… five, ten years from now much more capital deployed into the region in sustainable infrastructure, in clean energy, stronger supply chains, more resilient supply chains… and quite frankly, just increased economic presence by the United States in this region."
"There's something to the fact that this is not a trade agreement, it's more flexible, it's responsive to a few specific needs—supply chains, decarbonization, infrastructure, digital—and so it allows us to move fast."
"We've set up an IPEF supply chain council; every country has an appointed person to that council. That's a way to facilitate commerce, a way to deal with issues, a way to share data, a way to predict supply chain problems before they—all incredibly valuable to all of our economies. You want to be a part of that club."  
"There's a lot of benefit to doing business [with China] where we can. Having said that, we have to protect what we must, and be eyes wide open about the threats and strategic competition." 
"I am of the view that by far the most important thing we can do as America in our strategic competition with China is to invest in America."
Panel Discussion: The Indo-Pacific Economic Framework (IPEF) - Private Sector Perspectives
Speakers
Secretary Gina Raimondo
Secretary of Commerce, US Department of Commerce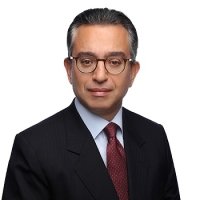 Sadek Wahba
Chair of WISC Steering Committee, Wilson Center Global Advisory Council Member;
Chairman & Managing Partner, I Squared Capital
Keynote Speaker
Congressman Ami Bera
Member of the United States House of Representatives (California's 6th congressional district)
Panelists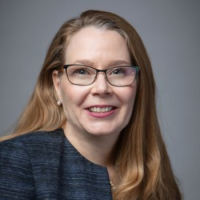 Sarah Kemp
Vice President of International Government Affairs, Intel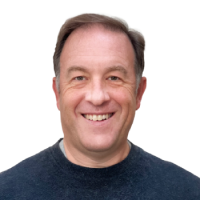 Phil Levy
Chief Economist, Flexport
Ryan Modlin
US External Affairs, Rio Tinto
---
Hosted By
Wahba Institute for Strategic Competition
The Wahba Institute for Strategic Competition works to shape conversations and inspire meaningful action to strengthen technology, trade, infrastructure, and energy as part of American economic and global leadership that benefits the nation and the world. Read more