The Eighth Annual Nancy Bernkopf Tucker Memorial Lecture
How, and Why, China-U.S. Relations have Worsened Since 2012?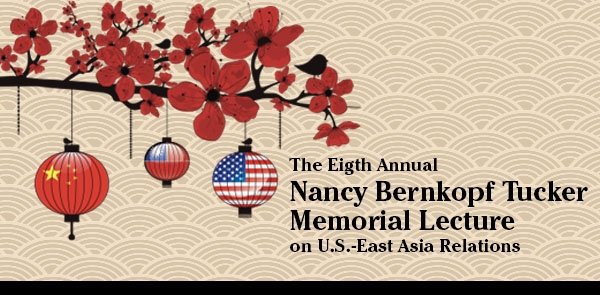 How, and Why, China-U.S. Relations have Worsened Since 2012?
Prof. Wang Jisi, Institute of International and Strategic Studies, Peking University
Professor Nancy Tucker left this world in 2012, but her devotion to, and insights on, China-U.S. relations have resonated. Unfortunately, the bilateral ties have worsened since 2012. This lecture will present a historical account of what have happened in the interaction between China and the United States on a tortuous road from comprehensive engagement to strategic competition. It will also attempt to provide explanations as to why these two countries have failed to manage their differences more effectively as sensible scholars like Professor Tucker hoped for. Domestic changes in China and United States against a larger global background have contributed to the downward spiral. It will need painstaking efforts on both sides to avoid a confrontation resembling the 1950s that Professor Tucker did deep research on.
The Eighth Annual Nancy Bernkopf Tucker Memorial Lecture - Professor Wang's Remarks
How, and Why, China-US Relations Have Worsened Since 2012?
Thank you very much, Ms. Shihoko Goto. It is my great honor to be engaged with the Wilson Center and its Asia Program. I also very much appreciate Dr. Bob Hathaway's excellent remarks on Professor Nancy Tucker's pioneering work on China.
I hold great admiration for Professor Nancy Tucker' devotion to, and insight on, China-US relations. She and I got to know each other in Beijing in 1986 when we both participated in a conference on the China-US relationship from 1945-1955. It was also the first personal encounter between Chinese and American scholars of the younger generation in this field. Professor Warren Cohen was one of the senior advisors at the meeting. After that conference I enjoyed many happy occasions with Warren and Nancy, both professionally and personally. I see both of them as my mentors, although Nancy was only four months older than I.
Professor Nancy Tucker left this world ten years ago in 2012. Unfortunately, the bilateral ties between China and the United States have worsened since she passed away. I assume she would have been exceedingly disappointed if she had seen what has happened in later years.
Today I will present a historical account of the interaction between the two countries that has moved on a tortuous road from comprehensive engagement to strategic competition in the last decade. I will also attempt to provide explanations as to why they have failed to manage their differences more effectively as sensible scholars like Professor Tucker wished. Among other factors, domestic changes in China and United States against a larger global background have contributed to the downward spiral.
Seven years following President Richard Nixon's historic visit to China 50 years ago, in 1972, Beijing and Washington established diplomatic relations in 1979, the same year when China began to embark on reform and opening. After that, the bilateral ties quickly expanded from the simple focus on strategic and security imperatives to multiple dimensions, including trade, finance, education, technology, tourism, and humanitarian exchanges.
By 2012, however, two developments twisted China's attitude toward the United States. First, the 2008 financial storm wounded U.S. economy severely whereas China recovered soon from the turbulence. Second,China's GDP surpassed that of Japan in 2010, making the PRC the second largest economy in the world. This news immensely boosted China's self-esteem. Subsequently, Beijing reassessed the power balance between China and the US and gradually overlooked Deng Xiaoping's admonition of "keeping a low profile" in foreign relations. Meanwhile, the Obama administration also hardened its approach to China.
After Xi Jinping became the top leader of China in 2012, the emphasis in its foreign policy philosophy was further altered to reflect Xi's call for "carrying forward the spirit of struggle and improving the ability of struggle." Since the 19th Communist Party of China (CPC) National Congress in 2017, China's approach to the U.S. has been highlighted by a strengthened resolve of fighting against U.S policies and actions. The PRC's official line has encouraged nationalistic sentiments and triumphalism in social media unfavorable to the U.S. and discouraged people from voicing modest views. Global Times and other media acclaim China's "wolf warrior diplomacy." Those Chinese who are openly critical of such a diplomatic style run the risk of being attacked as "traitors."
China-US relations in the last decade could be analyzed in four dimensions: 1) China's domestic politics and US interference; 2) national security, including the Taiwan issue; 3) geopolitical competition around the world; and 4) economic and technological relations. In all the four dimensions, the relationship has worsened.
The biggest news in China's domestic politics in 2012 before Xi Jinping became the top leader was the downfall of Bo Xilai, Chongqing's Party Secretary and a politburo member of the CPC Central Committee. In February, Wang Lijun, Chongqing's deputy mayor and former police chief, got into the U.S. General Consulate in Chengdu, for fear of being chased and persecuted by his boss, Bo Xilai. The U.S. side soon sent Wang back to Beijing to be prosecuted. In late April Chen Guangcheng, a blind lawyer who was known in the West as a political dissident, was permitted to stay in the U.S. Embassy in Beijing and finally flew to America ostensibly to attend a law school. The incidents of Wang Lijun and Chen Guangcheng revealed how the U.S. government could touch a nerve of China's internal politics and, in Wang's case, very high-level political struggle inside the CPC. 
In 2014, a series of street protests, often called the Occupy Central Movement or Umbrella Revolution, occurred in Hong Kong. The Chinese government condemned the U.S. position of paying sympathy to the Hong Kong protesters.
In 2018, President Trump enacted a law that requires the State Department to punish Chinese officials who bar American officials, journalists and other citizens from going freely to Tibetan areas in China. The Chinese reprimanded these acts.
U.S. human rights groups charged in 2019 that China had engaged in persecuting Uighurs and other Muslim minorities. The US House of Representatives overwhelmingly approved the "Uyghur Human Rights Policy Act of 2019,"which required the Trump administration to toughen its response to China's crackdown on the unrest in Xinjiang. These U.S. decisions drew swift condemnation from Beijing.
In 2019, the government of Hong Kong proposed the Fugitive Offenders amendment bill, which triggered a series of protests in Hong Kong. The Trump administration and U.S. Congress quickly made announcements to deprecate the Hong Kong government's actions. In response, the Chinese government suspended plans for US military vessels and aircraft to visit Hong Kong.
In 2020-2021, Beijing and Washington accused each other about the origins of the COVID-19 pandemic. While the Americans blamed China for having disinformed the public about what happened in Wuhan in early 2020, the Chinese pointed to US military-related labs for making and spreading the virus. In July 2020, the US suddenly and unilaterally demanded China shut down the Consulate General in Houston. The Chinese side had no choice but to reciprocate and close the US Consulate General in Chengdu.
There were numerous other political happenings in China that involved the United States in such areas as religious freedom, human rights, and intelligence network. These happenings evidently indicated an intensification of political battles between the two countries in the last decade.
A four-prong pattern can be identified in China's responses to U.S. interference of its internal affairs. First, all of these cases involved a PRC citizen or citizens who were in one way or another encouraged and supported by the United States. They were branded as America's "stooges" and "political tools" colliding with anti-China forces in the United States. Second, none of these cases was seen in China as accidental or isolated. Rather, all of them were, in the Chinese eyes, part of an integrated U.S. strategy to Westernize and split up China, and to prevent China from rising into a greater power. Third, the PRC government and official media would not openly recognize the distinctions between the U.S. executive branch, the Congress, media, and NGOs. American institutions and individuals were viewed as reinforcing each other in well-planned, well-organized, and ill-intentioned actions against China. Fourth, the reactions to U.S. interference were not confined to rhetorical protests only but included measures to take tighter control over relevant people and information interflow at home and abroad.
The vigilance against U.S. challenges to the CPC's legitimacy, popularity, and authority inside China has contributed to a comprehensive, long-term strategy to safeguard the CPC leadership. This strategy has manifested itself in passing and enforcing a number of laws like the Counterespionage Law, the State Security Law, Law on the Administration of Activities of Overseas Non-Governmental Organizations within the Territory of China, and National Intelligence Law and Cyber Security Law. These laws have allegedly restricted and affected Americans' and other foreigners' activities in China, including Hong Kong. China has also greatly strengthened its political education and propaganda work. Increased Chinese "political influence activities" in the United States have caused American concerns about their own domestic politics and security.
The dimension of national security includes Taiwan, and territorial disputes in the South China Sea (SCS) and East China Sea (ECS).
During the Ma Ying-jeou administration in Taiwan between 2008 and 2016, the U.S. role in cross-Strait relations was not protruding. Beijing's attitude toward Taipei hardened again after 2016 when the DPP leader Tsai Ing-wen took power and was reelected in 2020. President-elect Trump received a phone call from Tsai in December 2016 to congratulate his being elected.
Although Trump did not seem to be particularly friendly to Taiwan, his China policy team took a number of actions restating the Six Assurances given to Taiwan by the Ronald Reagan administration and threatening to revoke the third China-U.S. communique. The Taiwan Travel Act was signed into law by President Trump in 2018. This allows high-level officials of the United States to visit Taiwan and vice versa. More than a dozen other Taiwan-related bills have been introduced in Congress since then.
Two considerations, both related to the U.S., have driven China to be increasing assertive and impatient toward Taiwan. First, with the growth of China's economic leverage and military superiority over Taiwan, the Mainland has gradually become more confident, hoping that Taipei would "yield surrender" to the PRC. Second, the Mainland Chinese have noticed the change of the identity of Taiwanese people, especially the younger generation, who has much less attachment to China. President Xi Jinping's statement to the effect that the Taiwan issue cannot be allowed to fester indefinitely may reinforce the notion in some circles that the only way to get Taiwan back to China is by using armed forces. The Taiwan issue has definitely added a strong catalyst in China-U.S. strategic competition.
China always insisted on resolving disputes with Southeast Asian countries in the South China Sea through negotiations with ASEAN countries. The United States is regarded as an outsider that has no right to meddle with these negotiations. Tensions in the SCS escalated after 2012. It was widely believed in China that it was the Obama administration's "Asia-Pacific rebalance strategy" that accelerated the tensions.
The China-U.S. arguments on maritime issues soon extended to issues of the East China Sea (ECS). In November 2013, China declared the establishment of the East China Sea Air Defense Identification Zone (ADIZ). The U.S. criticized Beijing's declaration as a "destabilizing attempt to alter the status quo."
In 2013, the Philippine government initiated an arbitration case against the PRC allegedly in accordance with the dispute settlement provisions of the United Nations Convention on the Law of the Sea (UNCLOS). Beijing refused to participate in the arbitration process and completely rejected the decisions of the tribunal by the Permanent Court of Arbitration (PCA) in The Hague. It was a strong view in Beijing that the entire process and ruling were created and manipulated by the United States.
Meanwhile, the U.S. continued to conduct "freedom of navigation" (FON) operations in the SCS. In 2013, China launched reclamation projects on its controlled Nansha (Spratly) Islands. China rapidly turned eight low-lying reefs and rocks into artificial islands. The U.S. refused to recognize the legitimacy of these island reclamations. Both countries dispatched warships to this area to challenge each other's position.
The third dimension of China-US contention is their geopolitical competition around the world.
In the post-Cold War era, China's policies toward other countries have always been heavily influenced by the concerns that the United States may topple the governments that they denounce as "despotic rulers." These countries, such as North Korea, Cuba, Venezuela, Zimbabwe, and Iran, are essentially "anti-American" in their foreign policy orientation.
Beijing's apprehension of Washington's "regime change" strategy was vividly manifested in the Chinese attitude toward North Korea. Despite Beijing's opposition to North Korea's nuclear weapon development, the CPC still regards the Democratic People's Republic of Korea (DPRK) as a socialist country and called the North Korean leaders as "comrades."
Cuba is recognized by China as the only "socialist country" outside of Asia. The China-Cuba relationship has been officially described as one of "good friends, good brothers, and good comrades." China's relationship with Venezuela has also been very special. Venezuela made the ideal trade and investment partner for Beijing. Politically, President Hugo Chávez openly declared that "I have been very Maoist all my life." Since Nicolas Maduro's rise to power in 2013, China has been carrying the burden of Venezuela's economic collapse as its biggest creditor.
Over Robert Mugabe's 37-year rule in Zimbabwe, Chinese support for him never wavered despite considerable international pressure. After the death of Mugabe, President Xi Jinping said China had "lost an old friend and a good friend" and wanted to foster cooperation with Zimbabwe.
With regard to Iran, the PRC was at times careful in its deals with the Islamic Republic of Iran while simultaneously trying not to antagonize China's relationship with the U.S. as well as its growing relations with Israel. However, Beijing has been more open in its sympathy toward Teheran when tensions arose in both Iran-U.S. and China-U.S. relations in recent years.
On top of the fortification of relations with the foreign governments that the U.S. loathes, China has escalated rapidly its strategic cooperation with Russia under Vladimir Putin. In an interview with the Russian press, Xi Jinping said: "I have had closer interactions with President Putin than with any other foreign colleagues. He is my best and bosom friend. I cherish dearly our deep friendship." Since the 2010s, China and Russia have been enjoying close partnership militarily, economically, politically and culturally. China, Russia, and Iran held a series of unprecedented joint naval drills between them, which took place in the Indian Ocean and the Sea of Oman in 2019. After the breakout of the Russia-Ukraine war in February 2022, Beijing refused to join the UN and the Western world in condemning Russia. Rather, it basically takes sides with Russia and considers that expansion of NATO as the root cause of the conflict in Ukraine.
Both China and the United States are soliciting international support from traditional alliances and like-minded players in a sustained geostrategic competition around the world. The AUKUS (Australia, the UK and the US) pact and Quad (the US, Australia, Japan, and India) mechanism have paved the way to deepen defense cooperation in line with Washington's Indo-Pacific strategy. China claims that its partnership with Russia is "not an alliance but stronger than an alliance" while they are enhancing military cooperation. China's new footprints in South Asia, the Middle East, Africa, and Latin America, together with its Belt and Road Initiatives across the board, have generated a great deal of jealousies and reactions from the Americans.
The fourth dimension is China-US economic and technological engagement. Trade and economic cooperation had been frequently referred to by Chinese leaders as the stabilizer and the ballast in China-U.S. relations until their trade war broke out in 2018. In fact, the bilateral trade and economic interaction cannot be separated from politics, and have also bumped along the road of China-U.S. ties since 2012.
In the Obama years, China and the U.S. held regular high-level talks about economic issues and other mutual concerns by establishing the Strategic and Economic Dialogue (S&ED), beginning in July 2009 and ended in June 2016.
The Trump administration terminated the S&ED. The 100-day economic cooperation plan that Xi and Trump agreed on during their first meeting in April 2017 came to naught. A new round of high-level China-US economic and trade consultation began in February 2018. The end result was a phase-one economic and trade agreement formally signed in January 2020, with Chinese Vice Premier Liu He and U.S. President Donald Trump inking the papers in the White House.
This phase one trade deal required structural reforms and other changes to China's economic and trade regime in the areas of intellectual property, technology transfer, agriculture, financial services, and currency and foreign exchange. The phase one agreement also included a commitment by China that it would make substantial additional purchases of U.S. goods and services in the coming years. Importantly, the agreement established a strong dispute resolution system that ensured prompt and effective implementation and enforcement. In return, the U.S. agreed to modify its Section 301 tariff actions in a significant way and was expected to withdraw at least some of the tariffs it had imposed on China after the trade war started in 2018.
The COVID-19 pandemic since early 2020 has made the implementation of the phase-one pact more difficult. The rise of nationalism and the consolidation of the power of the CPC in recent years have given an impetus to more strenuous resistance to U.S. pressure in economic and technological issues, which are being politicized and securitized (in the sense of undergoing national security scrutiny). Both the Trump and Biden administrations took steps to restrict inbound Chinese investment and curb high-technology exports to China.
Alarmed by the mounting technological competition from China, the Biden administration and many members of US Congress have called for more government intervention to bolster strategic sectors such as semiconductors, drones, and artificial intelligence. The United States has imposed extensive human rights-related sanctions on hundreds of Chinese individuals and entities. In response, the PRC has introduced laws and regulations related to national security and sanctioned a number of US officials and organizations that infringe on China's sovereign rights. The most serious and long-term struggle is waged in high-tech fields where Americans want to keep their edges and Chinese attempt to surpass them.
A few themes and points have been particularly assertive in China's official statements and media that bear strategic implications. First, it is widely believed that economic and trade frictions are only a manifestation of the geostrategic competition between the United States and China. America's "true intentions" were said to be "containing China," or "maintaining U.S. hegemony."
Second, there has been increased awareness in China that economic and trade disputes with the U.S. are centered on rules and regimes in the Western-dominated international economic order. Since joining the WTO, China has been under increased Western reprimands on state-owned enterprises, subsidies to exported goods, and other forms of government intervention in economy. From a political perspective, China must reject these requests. As Xi Jinping insisted, "state-owned enterprises are an important material base and political base of socialism with Chinese characteristics, and are the backbone of socialist economy with Chinese characteristics." The promotion and establishment of BRICS, Belt and Road Initiatives, and Asian Infrastructure Investment Bank, among other efforts, exemplify what kind of world order and economic rules China wants to promote, and how China will compete with the West on international economic rules and regimes.
Third, China's economic success has given rise to stronger confidence in its development pattern, political system, and values. Now the CPC is proudly introducing its experiences abroad. As Xi Jinping stated in his report to the 19th CPC National Congress, "the path, the theory, the system, and the culture of socialism with Chinese characteristics have kept developing, blazing a new trail for other developing countries to achieve modernization. It offers a new option for other countries and nations who want to speed up their development while preserving their independence; and it offers Chinese wisdom and a Chinese approach to solving the problems facing mankind."
Fourth, China has drawn enough lessons in its history about the need to advance science and technology toward "making China a country of innovators." A report by the Research Office of the State Council in 2008 complained that in the majority of industrial sectors core technologies had been controlled by foreign companies, and "with intensifying international competitions, core technologies cannot be bought with money."
Fifth, a constant theme during the last decade in Chinese publications and media discussing international economic affairs has been the "U.S. dollar hegemony." The consensus in these discussions is that the U.S. superiority in global economics and politics is related to the domination of the U.S. dollar in the global monetary system, and this domination should and will be turned down. China's government officials were more subtle in expressing their reservation about the U.S. dollar domination.
Meanwhile, Chinese and American businesses remain deeply integrated in terms of financial, intellectual, and production networks. The vast majority of Chinese and American companies are not embracing the idea of decoupling from each other. In the meantime, China continues to attract record volumes of foreign investment due to its high-quality infrastructure, skilled labor, and the promise of its vast domestic market. If the global supply chains that link their businesses and those of other countries are not severely broken, the two economies will continue to benefit from each other.
On the other hand, with increasing frictions over trade, investment, monetary, and technological issues, and with the upgrading of China's economic and technological prowess, Chinese leaders, business people, and elites have developed a clearer realization that the difficulties in these areas are deep-rooted not only in the two nations' different economic interests but also in their respective political structures. Consequently, as long as China insists on "socialism with Chinese characteristics" (or what some Americans call "state capitalism") and refuses to make fundamental political changes, it must be prepared to engage in a long-term strategic competition with the United States.
All of the four dimensions discussed above have witnessed downward spirals. I could provide three clusters of explanation. The first cluster, popular in both countries, is to point to the changing power balance between China and the United States.
It is a widely accepted judgment that the power equation between the two countries in the last decade has tilted toward China. In 2012, China's GDP only accounted for 53% of America's; in 2021, China's GDP reached about 70-80% that of America, depending on different sources of information. Both Beijing and Washington have reassessed the power balances not only between the two countries but among other powers like the EU, Russia, India, and Japan. China played a major role in promoting BRICS, and concluded that the developing countries as a whole are on the rise and the Western world's power was shrinking.
Later this notion became a better-known conventional wisdom in China as East Rising, West Declining. Many observers and politicians believe that China's GDP will surpass that of the US in a few years. These observations led to China's triumphalism and pride, along with America's anxieties and lack of confidence. What is perceived real has real consequences in the political world. Hence the more proactive Chinese behavior in global affairs in later years, and the stronger US reaction to China's assertiveness.
In the last two years and a half, about one million Americans died of, or died with, the COVID-19, and China has lost fewer than 5 thousand lives due to the disease. China has claimed to be much more successful in controlling the pandemic and recovered sooner from the economic downturn. Therefore, in Chinese eye, the power balance continues to shift irreversibly in China's favor at the expense of US capabilities.
Graham Allison, a Harvard University professor, refers to what is called the Thucydides's Trap. He borrows from Greek historian Thucydides' s view about the cause of the Peloponnesian War. Thucydides suggested that the real cause of the war was the fear of Sparta, the status quo power, which viewed the rising power, Athens, as a security threat. Allison argues that in modern times most rivalries between a rising power and status quo power resulted in war, and that there is the likelihood that the China-US strategic competition will lead to a catastrophic major war.
Many people in China, the US, and other countries are attracted to this explanation. China wants to replace the US as No. 1 in the world, and the US wants to keep its global domination. Simple and logical.
However, I am not really convinced with this corollary. Professor Nancy Tucker did serious research on the deterioration of US-China relations in 1949-1950 that led to the deadly Korean War. It had nothing to do with the change of power status between the two countries. The power balance theory was not relevant to the continuation of Sino-American confrontation in later years either.
The second school of thought points to the disparities of political system, ideology, and values. It is also a very popular notion among analysts and common people at large. The Cold War between the US and the Soviet Union was featured by ideological rivalry, and today's China-US relationship is also full of debates about their political and ideological differences. In China's terminology, it is a struggle between capitalism and imperialism exemplified by the US and socialism represented by China that can only precipitated in increased tensions. In US Congress and among a great number of politicians, it is a widespread idea that the battle with China is one of "democracies against autocracies." They see China and Russia on the same boat of dictatorship.
To me, this explanation carries some weight but is not very persuasive either. When President Nixon visited China in 1972, followed by rapprochement, the political discrepancies between the two countries were much striking than what they are today. In other parts of the world, differences of political values and structure do not necessarily result in conflict. For instance, Saudi Arabia's political system looks far more unwelcomed to the Americans, but their relations are not suffering from steady worsening.
I would then call your attention to the domestic political changes in the two countries for the third cluster of explanation. And I find that internal political changes in the two countries have interacted with each other.
Since 2012, a lot of events taking place in China have been related to US behavior. For instance, the Xinjiang disturbances were seen as being staged by Uighur separatists based in America. Other incidents included the Occupy Central movement in Hong Kong in 2014; alleged U.S. instigation of the riots in Hong Kong in 2019-20; and U.S. Congressional acts related to Tibet in recent years. The pro-independence DPP came to power in Taiwan in 2016, and cross-Strait relations deteriorated. China and the US have been engaged in a fierce propaganda war related to the origins of COVID and human rights records in the two countries. This rhetorical debate and mutual accusations have more to do with Chinese and American domestic politics than to power equation or ideology.
In Chinese eyes, the adjustments of China's domestic policies are in part a response to US pressures and interventions in China' domestic affairs. Beijing has tightened its control on information interflow, the Internet, and social media, strengthened the Communist Party's political education and ideological campaigns against Western political ideas. Private owned enterprises are losing grounds and under stricter supervision. These actions smashed American hopes that market forces and younger generations may change China gradually and modify its external behavior.
More recently, the Communist Party asserts that China's democracy is true democracy, the "whole process people's democracy," while the US democracy is deceiving, hypocritical, and superficial. The Chinese point to racial tensions, political polarization, the enlarging gap between the rich and the poor, and fiasco in Afghanistan as evidence that the US is suffering from social decay at home and discredit in foreign affairs.
The new political landscape in the US does affect its perceptions and attitude toward China. The emergence of populism, protectionism, and nationalism finds China an easy target and, in some cases, a scapegoat for American failures. Donald Trump represented the grievances against China. Identity politics in America does not bode well even under the Biden administration. A consensus between the Democrats and the Republicans, and between the White House and Congress, is that China is a major threat, and the US should enter into a long-term strategic completion with China. Public opinion polls show that American citizens' views of China are increasingly negative. Previous US hope that China might integrate itself into the current international order was dashed.
The three clusters of explanation I presented are not mutually exclusive. These factors – power balance, political disparities, and domestic changes in both countries – are reinforcing each other and make the corrosion of the relationship almost irreversible.
However, I don't want my lecture in memory of Professor Tucker sounds too pessimistic. I know Nancy was never knocked down by difficulties and hardships. We should inherit her spirit and strive to make positive changes in both our societies and in the whole world. I would like to take this opportunity to solute to Warren Cohen and thank him for teaching me and encouraging his students and colleagues to embrace a bright future.
With this, let me conclude today's lecture. Thank you all very much.
Keynote Speaker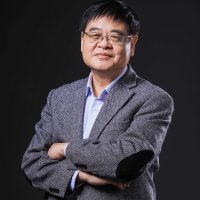 Wang Jisi
Professor, Institute of International and Strategic Studies, Peking University
---
Hosted By
Asia Program
The Asia Program promotes policy debate and intellectual discussions on U.S. interests in the Asia-Pacific as well as political, economic, security, and social issues relating to the world's most populous and economically dynamic region.  Read more