G-Man: J. Edgar Hoover and the Making of the American Century
Overview
Now known as one of the great villains of the 20th century, Hoover was once among the most influential - and popular - men in American politics and government. Gage examines his complex legacy and its implications for the present day.
Beverly Gage is professor of U.S. history at Yale University. She is the author of The Day Wall Street Exploded: A Story of America in its First Age of Terror. She writes regularly for publications such as the New York Times Magazine, the Washington Post, and the New Yorker.
The Washington History Seminar is co-chaired by Eric Arnesen (George Washington University) and Christian Ostermann (Woodrow Wilson Center) and is organized jointly by the American Historical Association and the Woodrow Wilson Center's History and Public Policy Program. It meets weekly during the academic year. The seminar thanks its anonymous individual donors and institutional partner (the George Washington University History Department) for their continued support.
Speaker
Beverly Gage
Professor of US History, Yale University
Panelists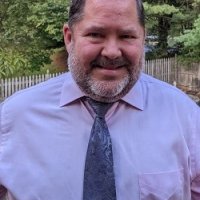 John F. Fox, Jr.
Federal Bureau of Investigation
Ellen Schrecker
Professor Emerita, Yeshiva University
---
Hosted By
History and Public Policy Program
The History and Public Policy Program makes public the primary source record of 20th and 21st century international history from repositories around the world, facilitates scholarship based on those records, and uses these materials to provide context for classroom, public, and policy debates on global affairs. Read more