Global Agreement on Plastic Pollution and Accelerating U.S. and Japanese Action
Overview
Plastic pollution ricocheted to the top of the global agenda in 2018 when China's National Sword Policy closed the country to plastic scrap imports causing major disruptions in the global plastic scrap trade.  Countries around the world were forced to wake up to the environmental, social and waste infrastructure problems created by the explosion single-use-plastics.  On March second this year, delegates from 175 member states erupted in cheers at the United Nations Environment Assembly in Nairobi when they passed a resolution to negotiate the world's first legally binding instrument to end plastic pollution.
Two of the top consumers of single-use plastics, the United States and Japan, were supportive of this new treaty and are  stepping up their overseas assistance, especially in Southeast Asia, to enhance action, including policies, urban infrastructure, data collection, and financing, to prevent plastic from entering the environment. 
At this May 16 CEF webinar, lead negotiator of the Global Plastic Treaty for the United States (Larke Williams) and representatives from Japan (Hiroshi Ono & Ko Morishita) will open the panel introducing the breadth and depth of the opening negotiations and talk about next steps. Felipe Victoria will highlight the Ocean Conservancy's work on the Global Plastic Treaty and how it could shape their work on the ground in Southeast Asia. Vien Tran will talk about OC's current plastic work in Vietnam. Atushi Sunami (Sasakawa Peace Foundation) will examine Japan's expanding plastic waste action at home and abroad and opportunities for Japan and US plastic partnerships. Michi Koijima (ERIA) will comment on the mission and impact of the Regional Knowledge Center for Marine Plastic Debris at the Jakarta-based think tank ERIA. Go Kobayashi a negotiator for the treaty from Japan will make some comments during the Q&A.
Speakers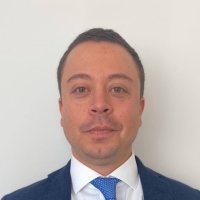 Felipe E. Victoria
Senior Manager for International Plastics Policy
Vien Tran
Vietnam Senior Manager at Ocean Conservancy
Hiroshi Ono
Director-General, Global Environment Bureau, Ministry of Environment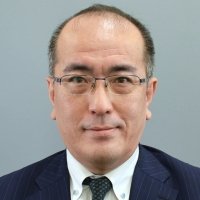 Ko Morishita
Director, Global Environment Division, International Cooperation Bureau, Ministry of Foreign Affairs
Go Kobayashi
Principal Coordinator for International Affairs, Office for Policies Against Marine Plastic Pollution, Environmental Management Bureau, Ministry of Environment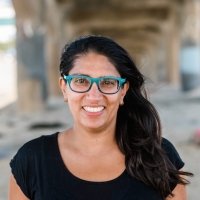 Larke Williams
Foreign Affairs Officer; Waste Management Team Lead; Office of Environmental Quality (OES/ENV); U.S. Department of State
Atsushi Sunami
President of Sasakawa Peace Foundation, and Adjunct Professor, Executive Advisor to the President, and Director of the Science for RE-designing Science, Technology and Innovation Policy (SciREX) Center in Japan
Moderators
Jennifer L. Turner
Director, China Environment Forum & Manager, Global Choke Point Initiative
Michikazu Kojima
Chief Senior Researcher, Institute of Developing Economies (IDE-JETRO) and Research Fellow, Economic Research Institute for ASEAN and East Asia (ERIA)
---
Hosted By