How to Lose the Information War: Russia, Fake News, and the Future of Conflict
This event will be webcast live
How to Lose the Information War: Russia, Fake News, and the Future of Conflict
Since the start of the Trump era, and as coronavirus has become an "infodemic," the United States and the Western world have finally begun to wake up to the threat of online warfare and attacks from malign actors. The question no one seems to be able to answer is: what can the West do about it?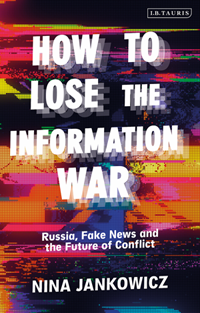 Nina Jankowicz, the Disinformation Fellow at the Wilson Center's Science and Technology Innovation Program, lays out the path forward in How to Lose the Information War: Russia, Fake News, and the Future of Conflict. The book reports from the front lines of the information war in Central and Eastern Europe on five governments' responses to disinformation campaigns. It journeys into the campaigns the Russian and domestic operatives run, and shows how we can better understand the motivations behind these attacks and how to beat them. Above all, this book shows what is at stake: the future of civil discourse and democracy, and the value of truth itself. 
Jankowicz will delve into the case studies in the book and the broader implications of disinformation for democracy in discussion with Asha Rangappa, Senior Lecturer at Yale University's Jackson Institute for Global Affairs and former FBI counterintelligence agent and with Matthew Rojansky, Director of the Wilson Center's Kennan Institute.
Disinformation News
Subscribe for updates about new events, articles, videos, and more related to our work on disinformation, including our weekly newsletter from the Science and Technology Innovation Program, curated by Nina Jankowicz.
Speakers
Nina Jankowicz
Disinformation Fellow, STIP;
Former George F. Kennan Fellow Former Fulbright-Clinton Public Policy Fellow, Department of State
Asha Rangappa
Senior Lecturer, Yale University's Jackson Institute for Global Affairs; Former FBI Counterintelligence Agent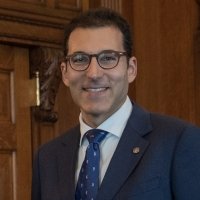 Matthew Rojansky
Director, Kennan Institute
---
Hosted By
Science and Technology Innovation Program
The Science and Technology Innovation Program (STIP) brings foresight to the frontier. Our experts explore emerging technologies through vital conversations, making science policy accessible to everyone. Read more
Kennan Institute
The Kennan Institute is the premier U.S. center for advanced research on Russia and Eurasia and the oldest and largest regional program at the Woodrow Wilson International Center for Scholars. The Kennan Institute is committed to improving American expertise and knowledge of Russia, Ukraine, and the region. Through its residential fellowship programs, public lectures, workshops, and publications, the Institute strives to attract, publicize, and integrate new research into the policy community. Read more