Matthew Rojansky
Director, Kennan Institute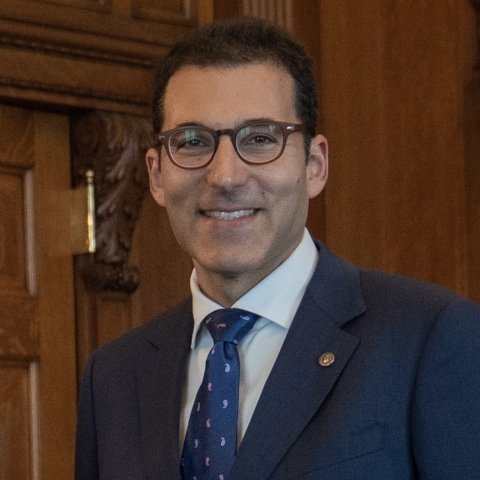 Download photo
Schedule an interview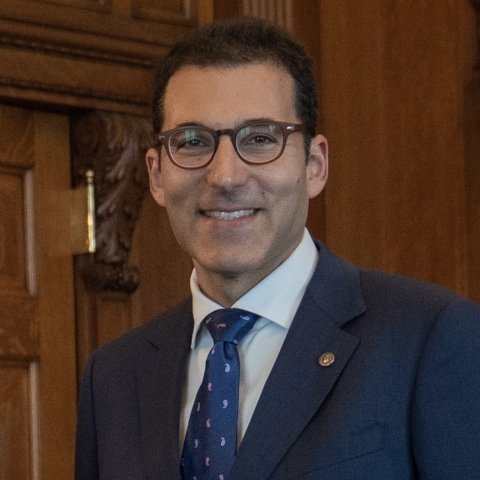 Download photo
Matthew Rojansky, the Director of the Wilson Center's Kennan Institute, is as much a regular at Congressional briefings and on prime-time news shows as he is on the streets of Moscow, Kyiv, or Berlin. One of the country's leading analysts of US relations with Russia, Ukraine, and the region, he has advised governments and international organizations and leads track two diplomacy on Eurasian conflicts.
Expertise
Russia and Eurasia
Belarus
Ukraine
Full Biography
Matthew Rojansky is Director of the Kennan Institute at the Woodrow Wilson Center in Washington, D.C.  An expert on U.S. relations with the states of the former Soviet Union, especially Russia, Ukraine, and Belarus, he has advised governments, intergovernmental organizations, and major private actors on conflict resolution and efforts to enhance shared security throughout the Euro-Atlantic and Eurasian region.
Previously, Rojansky was Deputy Director of the Russia and Eurasia Program at the Carnegie Endowment for International Peace.  There, he founded Carnegie's Ukraine Program, led a multi-year project to support U.S.-Russia health cooperation, and created a track-two task force to promote resolution of the Moldova-Transnistria conflict.  He also served as an Embassy Policy Specialist at the U.S. Embassy in Kyiv, Ukraine, and as a Visiting Scholar in the Research Division at the NATO Defense College.
Rojansky previously served as Executive Director of the Partnership for a Secure America (PSA). Founded by former congressman Lee Hamilton (D-IN) and former senator Warren Rudman (R-NH) with a group of two dozen former senior leaders from both political parties, PSA seeks to rebuild bipartisan dialogue and productive debate on U.S. national security and foreign policy challenges. While at PSA, Rojansky orchestrated high-level bipartisan initiatives aimed at repairing the U.S.-Russian relationship, strengthening the U.S. commitment to nuclear arms control and nonproliferation, and leveraging global science engagement for diplomacy.
Rojansky is an adjunct professor at Johns Hopkins SAIS, and serves as U.S. Executive Secretary for the Dartmouth Conference, a track-two U.S.-Russian conflict resolution initiative begun in 1960. He has lectured at colleges and universities throughout the United States, Russia and Europe, and is a member of the OSCE Cooperative Security Initiative and the Euro-Atlantic Security Leaders Group.
Rojansky is frequently interviewed on TV and radio, and his writing has appeared in the New York Times, the Washington Post, and Foreign Policy. He holds an A.B. from Harvard College and a J.D. from Stanford Law School.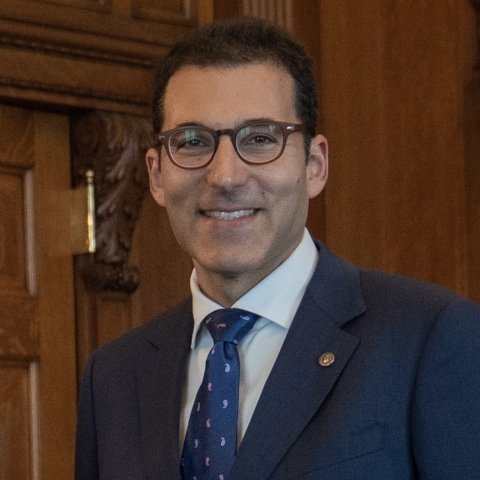 Matthew Rojansky
Director, Kennan Institute
U.S.-Russia relations are in a deep and likely enduring crisis, the worst since the depths of the Cold War.

Major Publications
"Elections in Belarus." Statement. The Wilson Center. 12 August 2020. Online.

"The Problem with Putinology." By Michael Kimmage and Matthew Rojansky. The New Republic. 24 July 2020. Online.

"The Third Neighbor: Can America Live With Putin's Russia?" By Matthew Rojansky and Michael Kimmage. The National Interest. (3 July 2020). Online

"America's Success Abroad is Anchored to Problem-Solving at Home." By Abraham Denmark and Matthew Rojansky. War on the Rocks. 25 June 2020.

"A Kennan for Our Times: Revisiting America's Greatest 20th Century Diplomat in the 21st Century." Editor. Wilson Center (2019). Print.
"Time for Ukraine's Comedian President to Get Serious." Politico (25 June 2019). Online.
"Russian-Ukrainian Relations: Conflict and Reconciliation over Shared History." The Former Soviet Union and East Central Europe between Conflict and Reconciliation (Vandenhoeck & Ruprecht GmBH & Co KG, 2018). Print.
"Can a US-Russia Conflict be Contained?" Commentary, European Leadership Network (17 October 2018). Online.
"USA – Key platform for reducing risks of direct conflict between major powers." Perceptions of the OSCE in Europe and the USA, Friedrich-Ebert-Stiftung (June 2018). Print.
"What Kind of Victory for Russia in Syria?" Military Review (24 January 2018). Online.
"Russia Is Exposing America's Dysfunction (Op-ed)" The Moscow Times (28 November 2017). Online.
"A Year Into Trump's Russia Policy, How's it all Going?" Newsweek (13 November 2017). Online.
"Russian Ban On U.S. Adoptions Becomes Embroiled In Trump Controversy" All Things Considered, NPR (20 July 2017). Online.
"While Washington Investigates Russian Meddling, Moscow Is Expanding Its Global Influence" Huffington Post (21 March 2017). Online
"America's Russia Policy Has Failed: Here are seven things the next U.S. president should do to put Washington back in the driver's seat" Foreign Policy (13 October 2016). Online.
"Russian Corruption: The Kremlin Fails to Tackle Its Biggest Problem." Wilson Center (11 May 2016). Online.
"George F. Kennan, Containment, and the West's Current Russia Problem." NATO Defense College, Rome - Research Division, 127 (2016). Print.
"The New Ukrainian Exceptionalism" YaleGlobal (23 June 2015). Online.
"The Geopolitics of European Security and Cooperation: The Consequences of U.S.-Russia Tension." Security and Human Rights, 25 (2014): 169-179. Print. 
"Is There a Role for Historical Reconciliation after the Ukraine Conflict?" Ten Years in the Euro-Atlantic Community: Riga Conference Papers (2014): 88-99. Print.
"Corporate Raiding in Ukraine: Causes, Methods and Consequences" Demokratizatsiya: The Journal of Post-Soviet Democratization, 22.3 (2014): 411-443. Print. 
"Russia and Strategic Stability." Chapter 8 of Strategic Stability: Contending Interpretations (February 2013). Print.
"An Opportunity for Ambition: Ukraine's OSCE Chairmanship." Carnegie Endowment for International Peace (16 January 2013). Online.
"Mending the rifts." Security Community, Issue 2, (2013). Print.
"U.S.-Russia Cooperation Beyond 2012." Carnegie Endowment for International Peace (5 September 2012). Online.
"An Enduring Approach to US-Russia Cooperation." Carnegie Endowment for International Peace (27 July 2011). Online.
"Reset: One Result of Process." The Military-Industrial Courier, No. 9(375) 9-15 (March 2011). Print [Russian].
"Indispensable Institutions: The Obama-Medvedev Commision and Five Decades of U.S.-Russia Dialogue." Carnegie Endowment for International Peace (3 November 2010). Online.
"A Reset for the US-Russia Values Gap." Carnegie Endowment for International Peace (November 2010). Online.