Israel at 75: The Views From Latin America
Overview
As Israel celebrates 75 years of statehood, it is a moment to mark how Israel's influence and reach extends well beyond its immediate neighborhood. Nowhere is that more true than in the Americas.
The Western Hemisphere and Israel have a long-standing relationship. In 1947, Uruguay and Guatemala were among the first countries to vote for statehood for Israel. Uruguay was the first South American country to formally recognize Israel, while Guatemala was among one of the first countries to open an embassy in Jerusalem after the United States.
Israel has a longstanding and historic friendship with the Western Hemisphere, many Jewish communities and a vast array of economic and commercial agreements and technology cooperation. Trade between Israel and the Western Hemisphere was approximately $6 billion in 2022 with Brazil being its largest trading partner.  
The relationship between the region and Israel is not without its challenges. As we remember and commemorate the terrorist attacks in Argentina almost 30 years ago against the Jewish Center and the Israeli Embassy orchestrated by Hezbollah and Iran, it is increasingly troubling that Iran's dictator held a Latin America tour recently and visited Venezuela, Nicaragua, and Cuba. 
Please join us for this event to discuss the relationship between Latin America and Israel, as well as the ongoing challenges and implications for the US.
Panelists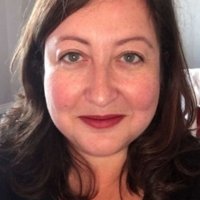 Sara Cohen
Deputy Head of Mission (Foreign Policy & National Security), Embassy of Canada to the United States
Amb. Jonathan Peled
Deputy Director General of the Latin America & Caribbean Division, Ministry of Foreign Affairs of Israel
Amb. Alfonso Quiñónez
Ambassador of Guatemala to the US
---
Hosted By