Maryland and Ontario Team Up
Overview
The Wilson Center's Canada Institute and the Canadian American Business Council invite you to witness history and participate in efforts to remove barriers to business, trade, and job creation between the State of Maryland and the Province of Ontario. On Thursday, December 17, the Wilson Center hosted a historic announcement with Maryland Governor Larry Hogan, Ontario Premier Doug Ford, Maryland Secretary of Commerce Kelly Schulz and Ontario's Minister of Economic Development, Job Creation and Trade Vic Fedeli. After the announcement, Secretary Schulz and Minister Fedeli participated in a roundtable session to discuss the exciting opportunities in trade, investment, procurement, strengthening supply chains, and replenishing personal protective equipment stockpiles.
Selected Quotes
Governor Larry Hogan
"With today's agreement, I'm confident that a renewed and expanded partnership between Maryland and Ontario will be mutually beneficial to both our regions' economic recoveries. More than 205,000 jobs in Maryland depend on Canada-US trade and investment. And more than 130 Canadian-owned companies operate here in the state of Maryland. Over $1.8 billion in goods were traded between Maryland and Ontario just last year."
"Today's agreement will strengthen an already vibrant relationship between Maryland and Ontario by fostering economic growth and workplace development, enhancing cooperation, attracting investment, and reducing trade barriers. It will promote cooperation in advanced manufacturing and agriculture, and help us explore innovative models for transportation projects."
Premier Doug Ford
"Today marks an incredible milestone in our economic partnership as we sign this subnational agreement between two great regions, Ontario and Maryland. This is a strategic investment partnership agreement—and it's the first one of its kind for our province. So we are blazing a new trail here.
"This agreement will make it easier to do business on both sides of our shared border, encouraging trade, attracting investment, and creating more opportunities for Ontario and Maryland businesses. Ontario is the number one customer to nineteen states, including Maryland.  Last year, two-way trade between Ontario and Maryland was an impressive C$2.3 billion, or $1.8 billion, and that figure will only continue to grow. We are powerhouses, both of us—absolute powerhouses—when it comes to advanced manufacturing, high tech, our auto sectors, and now PPE. As we look to the future, as we look to life after COVID-19, this agreement will help accelerate the mutual recovery of our two jurisdictions."
"This agreement will also help secure our PPE supply chains. Not only in the short term, but well into the future. We no longer have to rely on any other jurisdiction for our PPE. We can make it all here, right here in North America."
Moderators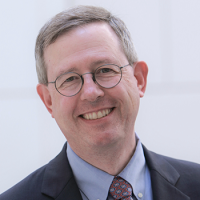 Christopher Sands
Director, Canada Institute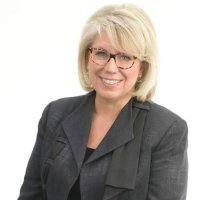 Maryscott "Scotty" Greenwood
Chief Executive Officer, Canadian American Business Council
---
Hosted By
Canada Institute
Bound by common geopolitical interests and strong economic and cultural ties, Canada and the United States enjoy the world's most successful bilateral relationship. The Wilson Center's Canada Institute is the only public policy forum in the world dedicated to the full spectrum of Canada-U.S. issues. The Canada Institute is a global leader for policymakers, academics and business leaders to engage in non-partisan, informed dialogue about the current and future state of the relationship.    Read more