Protecting China's Biodiverse Hotspots: The Birth of a National Park System
Nature reserves to protect China's rich and biodiverse habitats are often poorly managed, underfunded, and do little to defend vulnerable wildlife against overdevelopment. To strengthen protection efforts, China has created a new system of National Parks and Protected Areas, beginning in 2020 with Sanjiangyuan National Park in Qinghai Province.
Overview
Western China is filled with rich biodiverse mountains, canyons, grasslands, and high alpine wetlands. Nature reserves in China to protect these vulnerable habitats have often been poorly managed and underfunded and done little to slow habitat and wildlife loss from overdevelopment. To strengthen biodiversity protection, Chinese conservation agencies are starting to consolidate and reform the nature reserve and other categories of protected areas to create a new system of National Parks and Protected Areas. In 2020 China will establish its first batch of National Parks, including Sanjiangyuan in Qinghai. Located at the headwaters of the Yangtze, Yellow, and Mekong rivers, and slightly smaller than England, Sanjiangyuan is a biodiversity hotspot and home to some 1,500 snow leopards. 
At this event, presenters will share stunning photos and stories about Sanjiangyuan National Park, reform of China's conservation agencies, and public interest lawsuits to protect habitats and endangered species. 
Rose Niu (Paulson Institute) and Rudy D'Alessandro (U.S. National Park Service) will talk about the joint efforts of their organizations to work with Chinese government conservation agencies and scientists to create what could become the world's largest National Park system. They will talk about new governance structures and unique community ranger systems to strengthen management of these new parks. While investigating conservation efforts around the world for an Associated Press reporting series "What Can Be Saved," Christina Larson (AP) visited Sanjiangyuan. Christina will share stories of how Chinese scientists and communities in this high-elevation national park are working to revive the ecosystem.  Boju Zhang (Friends of Nature, joining the panel via zoom from Beijing) and Zhoushi Liu (Environmental Law Institute) will explain how public interest lawsuits brought by Chinese NGOs are becoming another channel to protect biodiverse habitats and endangered species from damaging development.
Speakers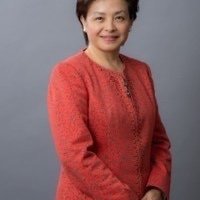 Rose Niu
Chief Conservation Officer, The Paulson Institute
Rudy D'Alessandro
International Cooperation Specialist, U.S. National Park Service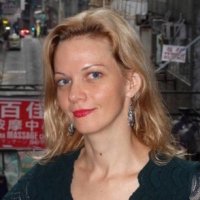 Christina Larson
Global Science & Environment Correspondent, Associated Press
Zhoushi Liu
Staff Attorney; Director, China Program, Environmental Law Institute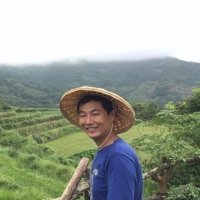 Boju Zhang
Director-General, Friends of Nature
---
Hosted By
China Environment Forum
Since 1997, the China Environment Forum's mission has been to forge U.S.-China cooperation on energy, environment, and sustainable development challenges. We play a unique nonpartisan role in creating multi-stakeholder dialogues around these issues. Read more