Business Unusual: A Rapidly Changing World Calls for Adapting Peacebuilding in Africa
From September 12-16, 2022, the Woodrow Wilson International Center for Scholars Africa Program hosted the 2022 Southern Voices Network for Peacebuilding (SVNP) Annual Conference, "Business Unusual: A Rapidly Changing World Calls for Adapting Peacebuilding in Africa." 
Overview
Click the links below to watch the public sessions.
The conference convened 26 members and representatives in Washington D.C. from 21 SVNP organizations, SVNP scholar alumni, members of the public, policymakers, practitioners, experts, and international stakeholders to assess the current state of peace and security in Africa and analyze how peacebuilding approaches can or should change to fit the current environment. 
The global peace and security landscape is undergoing significant changes. Consecutive shocks such as COVID-19, economic decline, climate change, rising food insecurity, degradation in democracy, and an uptick in violent extremism in some countries have contributed to increasing fragility. Meanwhile, on the African continent, the acceleration of economic integration through the African Continental Free Trade Area (AfCFTA) and progress toward digital transformation open new opportunities for advancing development goals. 
The key question posed at the conference was, "what does all of this mean for peacebuilding in Africa?"
As Ambassador Mark Green, Wilson Center President and CEO, noted in his remarks regarding the conference theme, "[It is] appropriate because peace is at stake in so many parts of the continent, but also[…]it's appropriate because we recognize there is so much that can be done in Africa." 
Over five days of internal and public sessions, participants:
Took stock of the peace and security challenges before the COVID-19 pandemic and considered how these challenges have evolved and what can be done to address them.
Assessed peacebuilding from a wide view to examine issues of citizen-state relations, democratic decline, gender, youth, technology, food security, and terrorism, among others. 
Discussed best practices, concrete recommendations, and policy options for adapting and strengthening peacebuilding in Africa. 
Key themes that emerged from the conference included: 
COVID-19's continued impacts on the peace and security landscape in Africa;
Democratic backsliding continues to test governance and social contracts in Africa amid continuing citizen demand for democracy;
Climate change and climactic shocks have contributed to increased fragility;
The continuing necessity of women and youth inclusion and expertise in Africa's democratic and peacebuilding space; 
The need for meaningful interrogation and implementation of efforts at localization by the United States and international partners;
The role of technology as a double-edged sword when it comes to peacebuilding;
A call for African stakeholders to continue leveraging their voices and expertise to influence peacebuilding further and for international partners and institutions to meaningfully engage their expertise; 
The importance of involving and empowering local, national, and regional expertise and voices in peacebuilding;
The need for engagement by and of the private sector in driving solutions and contributing toward building peace;
The need for a reexamination of the suitability and role of the international system and global peacebuilding infrastructures as peacebuilding actors; 
The opportunity to draw on African strengths in multilateralism to strengthen peacebuilding approaches; and,
The continuing need to take a long view of investments in peacebuilding in Africa.
Through these dialogues, public sessions, private discussions, and networking facilitated at the conference, the SVNP members provided valuable insights and perspectives into how to adapt peacebuilding approaches in Africa.
A full conference report, including session readouts and recommendations, is available to read and download below.
Public conference sessions (click any session to watch):  
September 12
September 13
September 14
September 15
---
The Southern Voices Network for Peacebuilding: Centering African knowledge and agency is key to building and sustaining peace in Africa. The Southern Voices Network for Peacebuilding (SVNP) works with the Wilson Center's Africa Program to attain the most appropriate, cohesive, and inclusive policy frameworks and approaches for achieving sustainable peace in Africa. Generously sponsored by Carnegie Corporation of New York since its establishment in 2011, the SVNP works to generate African knowledge to inform US and international peacebuilding policies on Africa; help build the next generation of African peacebuilders through its scholarship program; and create a pan-African network of African peacebuilding organizations, practitioners, and experts to collaborate and share knowledge, best practices, and lessons learned on peacebuilding in Africa.  
More information about the SVNP can be found here. 
Follow the Africa Program Twitter account @AfricaUpClose and catch up on the conversation using the hashtag #PeacebuildinginAfrica.
Speakers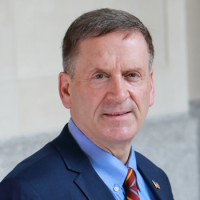 Ambassador Mark A. Green
President & CEO, Wilson Center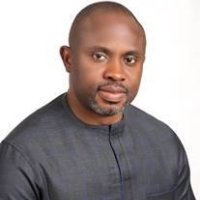 Chukwuemeka Eze
Executive Director, West Africa Network for Peacebuilding (WANEP)
Lauren Ploch Blanchard
Specialist in African Affairs, Congressional Research Service
Fredrick Ogenga
Former Southern Voices Network for Peacebuilding Scholar;
Associate Professor of Media and Security Studies, Rongo University and Founding Director, Center for Media, Democracy, Peace & Security (CMDPS).
Mark Duerksen
Research Associate, Africa Center for Strategic Studies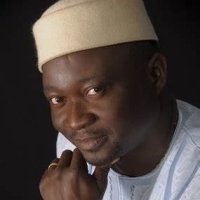 Nicholas Ozor
Executive Director, African Technology Policy Studies Network (ATPS)
Edem Selormey
Director of Research and Knowledge Management, Center for Democratic Development (CDD) - Ghana
Mathieu Cloutier
Economist for the Governance Global Practice, The World Bank
Mziwandile Ndlovu
Research Scientist, African Institute for Development Policy (AFIDEP)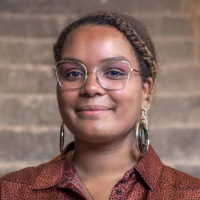 Miriam Mukalazi
Visiting Researcher at the Georgetown Institute for Women, Peace and Security
Christopher Isike
Professor of African Politics and International Relations, Director of the African Centre for the Study of the United States, President of the African Association of Political Science, University of Pretoria Department of Political Science
Edward Burrier
Senior Advisor for Private Sector Engagement, United States Institute for Peace's Africa Center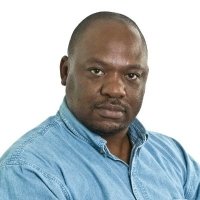 Vuyo Mjimba
 Chief Research Specialist for the Africa Institute of South Africa (AISA) in the Human Sciences Research Council (HSRC)
Laure Tall
Director of Research, Initiative Prospective Agricole et Rurale (IPAR)
Augustino Mayai
Director of Research, The Sudd Institute, Juba, South Sudan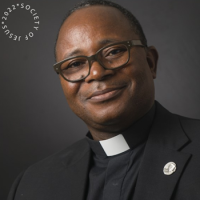 Fr. Hyacinthe Loua
General Director, Centre de Recherche et d'Action pour la Paix (CERAP)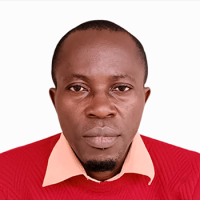 Olusegun Sotola
Senior Researcher, Initiative for Public Policy Analysis (IPPA)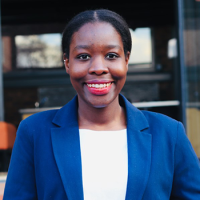 Ramatoulie Isatou Jallow
Leadership and Advocacy for Women in Africa Fellow, Georgetown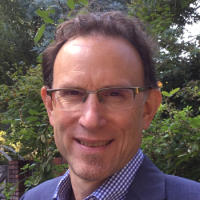 Will Ferroggiaro
Consultant, Conflict, Governance, and Media
Kay McGowan
Senior Director, Research, Policy, and Advocacy, Digital Impact Alliance
Peter John Mugume
Lecturer, University of Rwanda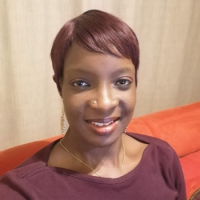 Faith Mabera
Senior Researcher, Institute for Global Dialogue
Lisa Peterson
Principal Deputy Assistant Secretary, Bureau of Democracy, Human Rights, and Labor, US Department of State
Anas El Gomati
Founder and General Director, Sadeq Institute
Moderators
Nancy J. Walker
Senior Advisor for Programs and Public Policy Fellow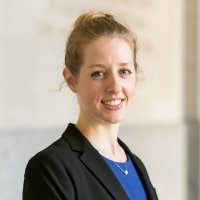 Hannah Akuiyibo
Former Senior Program Associate
Terence McNamee
Global Fellow;
Independent
Fr. Alain Nzadi-a-Nzadi
Director, Centre d'Etudes pour l'Action Sociale (CEPAS)
Helen Kezie-Nwoha
Executive director, Women's International Peace Centre (Uganda)
Ottilia Anna Maunganidze
Programme Head & Senior Researcher at the Institute for Security Studies
---
Hosted By
Africa Program
The Africa Program works to address the most critical issues facing Africa and U.S.-Africa relations, build mutually beneficial U.S.-Africa relations, and enhance knowledge and understanding about Africa in the United States. The Program achieves its mission through in-depth research and analyses, public discussion, working groups, and briefings that bring together policymakers, practitioners, and subject matter experts to analyze and offer practical options for tackling key challenges in Africa and in U.S.-Africa relations.   Read more