6th Floor, Woodrow Wilson Center
The Unwanted: America, Auschwitz, and a Village Caught in Between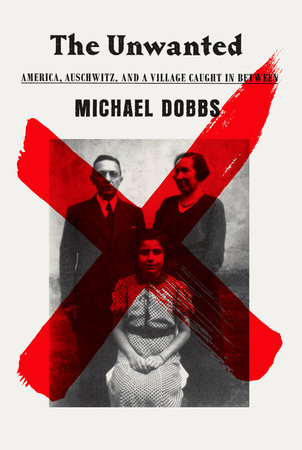 In 1938, on the eve of World War II, the American journalist Dorothy Thompson wrote that "a piece of paper with a stamp on it" was "the difference between life and death." The Unwanted is the intimate account of a small village on the edge of the Black Forest whose Jewish families desperately pursued American visas to flee the Nazis. Battling formidable bureaucratic obstacles, some make it to the United States while others are unable to obtain the necessary documents. Some are murdered in Auschwitz, their applications for American visas still "pending." Drawing on previously unpublished letters, diaries, interviews, and visa records, Michael Dobbs provides an illuminating account of America's response to the refugee crisis of the 1930s and 1940s. He describes the deportation of German Jews to France in October 1940, along with their continuing quest for American visas. And he re-creates the heated debates among U.S. officials over whether or not to admit refugees amid growing concerns about "fifth columnists," at a time when the American public was deeply isolationist, xenophobic, and antisemitic.
Michael Dobbs was born and educated in Britain, but is now a US citizen. He was a long-time reporter for The Washington Post, covering the collapse of communism as a foreign correspondent.  He has taught at leading American universities, including Princeton, the University of Michigan, and Georgetown. He is currently on the staff of the United States Holocaust Memorial Museum. His previous books include the best-selling One Minute to Midnight on the Cuban missile crisis, which was part of an acclaimed Cold War trilogy. He was a Wilson Center short-term scholar in 2010, and has previous terms as a scholar in 1993-1994 and 2006.
The Washington History Seminar is co-chaired by Eric Arnesen (George Washington University) and Christian Ostermann (Woodrow Wilson Center) and is sponsored jointly by the National History Center of the American Historical Association and the Wilson Center's History and Public Policy Program. It meets weekly during the academic year. The seminar thanks the Lepage Center for History in the Public Interest and the George Washington University History Department for their support.
Speakers
Moderator
Director, History and Public Policy Program; Cold War International History Project; North Korea Documentation Project; Nuclear Proliferation International History Project

Woodrow Wilson Center

Fellow

Professor of History, The George Washington University
Speakers
Short-Term Scholar

Former Washington Post reporter and author of One Minute to Midnight: Kennedy, Khrushchev, and Castro on the Brink of Nuclear War