WEBCAST: CEF Green Tea Chat with Daru and Prigi from ECOTON
Overview
As rivers are a major source of plastic waste leaking into the oceans, this coming year CEF will be diving into the trends and innovative solutions to river plastic pollution in Southeast Asia and China. We invite you to join Jennifer's next Green Tea Chat with Daru Setyorini and her husband Prigi Arisandi who started their work protecting Indonesia's Brantas River 20 years ago as university students investigating ecosystem stress in the river's mangrove forests. Today, their national grassroots organization, Ecological Observation and Wetlands Conservation (Ecoton), investigates river plastic pollution sources, organizes clean-ups, and pushes for better governance and education to prevent plastic waste pollution.
We will take questions from the audience. Please submit your questions before or anytime during the webinar to Twitter (@wilsonCEF) or via email to Ruyi.Li@wilsoncenter.org.
CEF Green Tea Chats are short conversations with leading experts from the business, NGO, and research spheres about energy and environmental issues in China and Southeast Asia. This meeting was developed in partnership with the Institute for Developing Economies in Japan and made possible by support from the Japan Foundation's Center for Global Partnership.
Speakers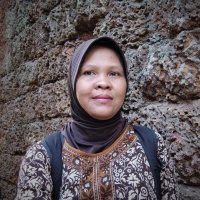 Daru Setyorini
Cofounder, Ecological Observation and Wetlands Conservation (Ecoton)
Prigi Arisandi
Cofounder, Ecological Observation and Wetlands Conservation (Ecoton); Fellow, Ashoka
---
Hosted By
China Environment Forum
Since 1997, the China Environment Forum's mission has been to forge U.S.-China cooperation on energy, environment, and sustainable development challenges. We play a unique nonpartisan role in creating multi-stakeholder dialogues around these issues. Read more
Science and Technology Innovation Program
The Science and Technology Innovation Program (STIP) brings foresight to the frontier. Our experts explore emerging technologies through vital conversations, making science policy accessible to everyone. Read more