Image Credit
Ralf Liebhold/Shutterstock.com
https://www.shutterstock.com/image-photo/ho-chi-minh-city-vietnam-december-1495896992
 
Women Firing Up Plastic Waste Action in Vietnam
Overview
Vietnam, like many countries, is struggling with a rising tide of plastic waste. Infrastructure is simply inadequate and access to waste collection is absent for many. Sorting and collecting waste in cities is led mainly by often poorly compensated private cooperatives. While recycling is growing in Vietnam, the mountains of waste are growing too fast and landfills are overflowing.
At this CEF webinar we will feature a discussion on the pioneering role of women-led NGOs that are advocating for top-down and bottom-up solutions to plastic waste challenges in Vietnam. These women and their organizations are fighting to end plastic waste at every stage of the plastic pipeline: from raising public awareness and encouraging recycling in communities to collecting data on plastics hotspots and pollution impacts. These groups are working with waste collectors and waste policymakers to push progressive legislation, better social justice for waste workers and greater business responsibility to close the loop on their plastic packaging. 
Nguyen Ngoc Ly (Center for Environment and Community Research) will give an overview of the plastic problems facing Hanoi and Danang. They will present how their NGO has been building the capacity of private waste collectors, as well as creating a network of citizens and experts to measure the contribution of plastic to CO2 and air pollution. Nguyen Thi Hoai Linh (Environment and Development in Action) will also share how her organization has been helping private cooperatives to professionalize and significantly improve plastic waste collection in Ho Chi Minh City. She also will talk about EDA's advocacy work that helped in the passage of Vietnam's EPR bill. Trang Nguyen (Green Hub) will highlight how her group's Plastic Action Network Project in Ha Long City is empowering women waste workers to use citizen science and policy advocacy to create sustainable business opportunities for safer and more efficient plastic collection and separation.
Please use the Q&A box below to add your questions or you can email Angela.Pan@wilsoncenter.org.
Panelists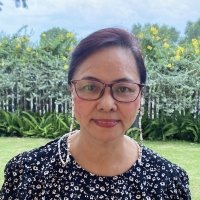 Nguyen Ngoc Ly
Founder and Chair of Management Board Center for Environment and Community Research (CECR)
Nguyen Thi Hoai Linh
Environment and Development in Action  
Trang Nguyen
Co-founder, Green Hub Vietnam
---
Hosted By