Gabriel Cabañas
Intern, Mexico Institute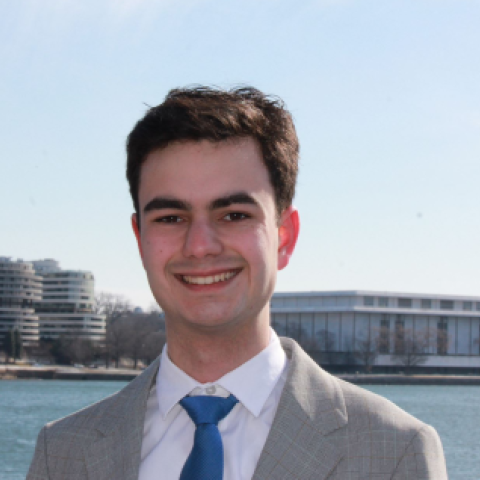 Download photo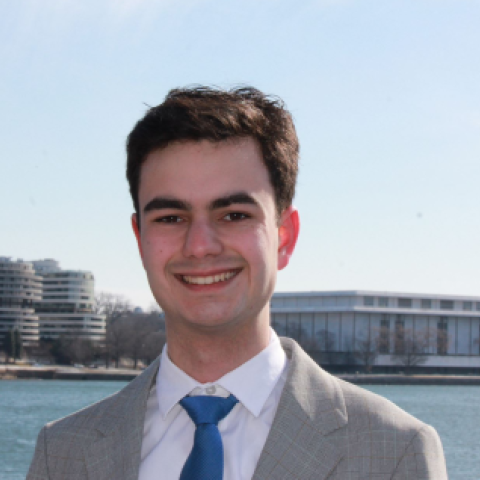 Download photo
Full Biography
Gabriel Cabañas is currently a staff intern at the Mexico Institute of the Woodrow Wilson International Center for Scholars. He assumed this role in mid-January 2022.
Gabriel is currently a senior at American University, double majoring with a B.A. in International Studies and Economic with a regional focus in Latin America. Additionally, Gabriel has continuously conducted research specifically into U.S.-Mexico relations through his academic and work experiences. He grew up in San Diego, California, and spent much time during his childhood in Tijuana and Mexicali, which helped immerse him in Mexican culture and began his interest in U.S.-Mexico relations.
Gabriel has had the opportunity to participate in courses and internships that have strengthened his knowledge on Mexico and U.S.-Mexico relations. His coursework focus on Mexico reached a high point during his capstone, which required him to work closely with the U.S. State Department to analyze the potentials of the USMCA. He carried this knowledge into his most recent internship at the Corn Refiners Association, where as part of his duties he helped update the staff on developments in Mexican politics. Throughout his years of work, Gabriel has improved his knowledge on Mexico and U.S.-Mexico relations, and is excited to utilized this within the Mexico Institute.