A. Ross Johnson
History and Public Policy Program Fellow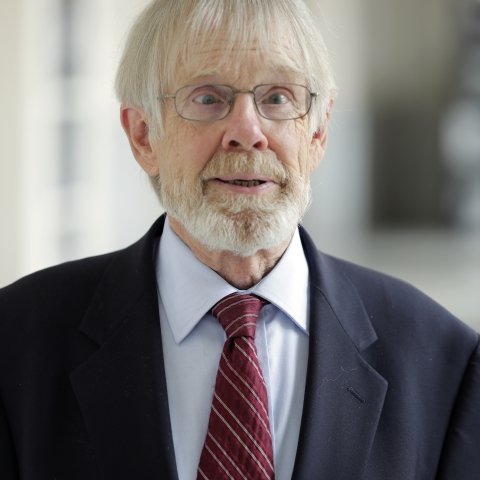 Download photo
Professional affiliation
Senior Adviser, Radio Free Europe/Radio Liberty; former Director, Radio Free Europe
Schedule an interview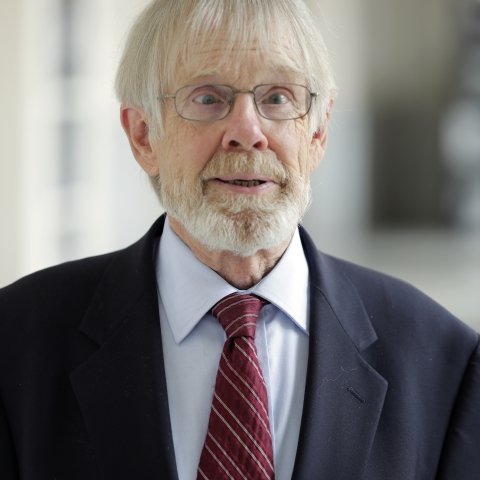 Download photo
Wilson Center Projects
"Communicating with Unfree Societies" and "Future of the Western Balkans"
Full Biography
A. Ross Johnson is a History and Public Policy  Fellow at the Woodrow Wilson International Center for Scholars and Senior Adviser at Radio Free Europe/Radio Liberty. 
Johnson was a senior executive of RFE/RL from 1988 to 2002, serving as director  of Radio Free Europe, director of the RFE/RL Research Institute, and acting president and counselor of RFE/RL. He was a research fellow at the Hoover Institution from 2003 to 2016. He was a senior staff member of the RAND Corporation from 1969 to 1988, where he specialized in East European and Soviet  security issues. He was a visiting RAND research fellow at the Foundation for  Science and Politics, Germany, in 1983–85.
In recognition of his contribution in preserving the archives of the RFE/RL Polish service, Johnson received the Laurel Award from the prime minister of Poland in 2001 and a citation for Meritorious Service to Polish Culture from the Polish minister of culture in 1996.
Major Publications
A Ross Johnson, Review of Siobhan Doucette, Books Are Weapons: The Polish Opposition Press and the Overthrow of Communism. Pittsburgh: University of Pittsburgh Press, 2017, in Journal of Cold War Studies, Summer 2020 (Volume 22 Number 3). Pp. 253-256 .
A Ross Johnson "Serbian Interests in an Independent Kosovo,"  Survival, 62:1, 169-182 (2020)
A Ross Johnson, Review of Laurien Crump, The Warsaw Pact Reconsidered: International Relations in Eastern Europe, 1955–1969. New York: Routledge, 2015, in   Journal of Cold War Studies Winter 2019-2020  (Volume 22, Number 1), pp. 249-252.
A Ross Johnson,  "U.S. Media Needs Freedom to do its Job of Promoting Freedom,"  The Hill, February 11, 2019.
"Managing Media Influence Operations: Lessons from Radio Free Europe/Radio Liberty," International Journal of Intelligence and Counterintelligence, 31:4, 681-701 (2018)
European Prospects for the Western Balkans: Serbia and Bosnia and Herzegovina, WWC HAPP Occasional Paper, March 2018;
To Monitor and be Monitored–Radio Free Europe and Radio Liberty during the Cold War, HAPP Occasional Paper, June 2017;
"The Cold War and East-Central Europe, 1945-1989," Journal of Cold War Studies, Spring 2017;
Optimizing Governance of U.S. International Media in Historical and International Context, HAPP Occasional Paper, February 2017;
"Overcoming the Division of Europe.  Empowerment of Cold war Exile Media by the United States," in Peter Jasek, ed., Political Exile from Central and Eastern Europe.  Motives, Strategies, Activities and Perception in the East and the West 1945-1989 (Bratislava: Institute of National Memory, 2017);
"The Cold War's Pivot," Hoover Digest, no.4, 2016; 
"The Uninvited Guest; Radio Free Europe in the Federal Republic of Germany," in Voices of Freedom - Western Interference? 60 Years of Radio Free Europe, Anna Bischof and Zuzana Jurgens, eds. (Collegium Carolinum, 2015);
A New Vision for US Global Media, with R. Eugene Parta, HAPP Occasional Paper, November 2012;
 " 'No one is Afraid to Talk to Us Anymore' Radio Free Europe in 1989," in Vladimir Tismaneanu with Bogdan C. Iakob, The End and the Beginning; The Revolutions of 1989 and the Resurgence of History (CEU Press, 2012) 313-330;
"Today's Liberation Technologies," Hoover Digest, no. 3, 2011;
An Assessment Of The Decade Of Western Peace-Keeping And Nation-Building In The Balkans, WWC  EES Special Report, 2011;
Cold War Broadcasting: Impact on the Soviet Union and Eastern Europe: A Collection of Studies and Documents (CEU Press, 2010) co-editor with R. Eugene Parta;
Radio Free Europe and Radio Liberty: The CIA Years and Beyond (WWC and Stanford U. Press, 2010);
Communicating with the World of Islam (Hoover Press, 2008), editor;
"To the Barricades; Did Radio Free Europe inflame the Hungarian revolutionaries of 1956? Exploring one of the Cold War's most stubborn myths," Hoover Digest, no. 4, 2007;
Setting the Record Straight: Radio Free Europe and the 1956 Hungarian Revolution, HAPP Occasional Paper, October 2006;
Cold war Broadcasting Impact, co-author, Hoover Institution, 2005;
"Kosovo: Keeping the Lid On,"  Hoover Digest, No. 3, 2004;
"Security and Insecurity in the Balkans," in Klaus Lange and Leonid L. Fituni, eds., Integrating Regional and Global Security Cooperation (Hanns Seidel Stiftung, 2002);
East European Armed Forces and Soviet Military Planning; Factors of Change (RAND Corporation, 1989);
Political Change and Dissent in Eastern Europe (RAND Corporation, 1987);
East European Military  Reliability: An Émigré-Based Assessment (RAND Corporation, 1986);
Political Leadership in Yugoslavia: Evolution of the League of Communists (RAND Corporation, 1983);
East European Military Establishments: The Warsaw Pact Northern Tier (Crane Russak, 1982) coauthor;
The Yugoslav Military Elite (RAND Corporation, 1977);
The Transformation of Communist Ideology, the Yugoslav Case, 1945–1953 (MIT Press, 1972)
Previous Terms
October 2006- October 2020