3 Things to Watch in 2021: China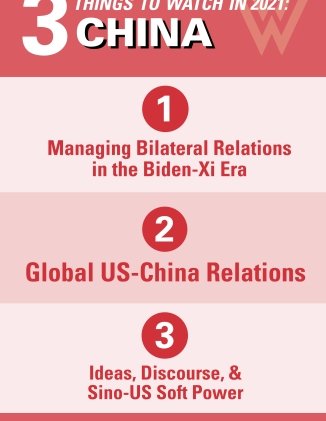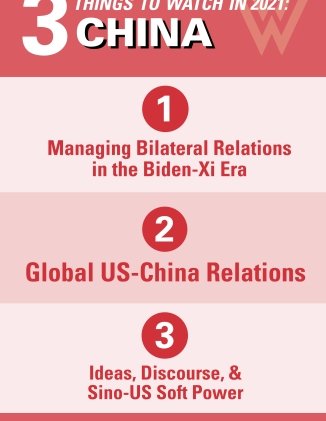 In a world marked by complexity, volatility, and a din of competing agendas, the Wilson Center is the nation's indispensable resource for decoding today's most pressing foreign policy challenges. Leveraging its global expertise and perspective, award-winning scholarship and analysis, and a fiercely nonpartisan spirit, the Center informs actionable ideas for policymakers across the political spectrum.
With a new year comes new developments. See what is to come in 2021 regarding bilateral relations in the Biden-Xi era; global US-China relations; and ideas, discourse, and Sino-US soft power. For more on China and the rest of the world, check out the latest Wilson Center publication: "On the Horizon | What to Watch in 2021."
Related Programs
Congressional Relations
The Wilson Center's office of Congressional Relations works to maintain a vibrant relationship with Members of Congress and their staffs. We organize and run a series of educational programs led by Wilson Center experts, ranging from seminars to podcasts, with the purpose of increasing congressional staffers' knowledge of international policy. We also coordinate outreach to Capitol Hill, including testimonies by Wilson Center scholars and briefings for Members of Congress. Read more
Asia Program
The Asia Program promotes policy debate and intellectual discussions on U.S. interests in the Asia-Pacific as well as political, economic, security, and social issues relating to the world's most populous and economically dynamic region.  Read more