Health, Population, and Fragility: Insights From a Meeting Series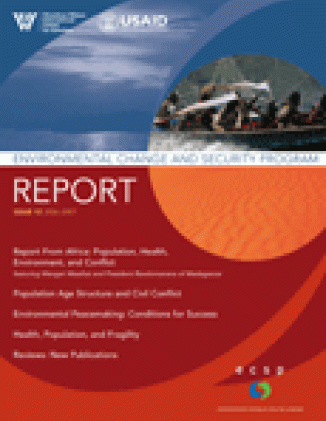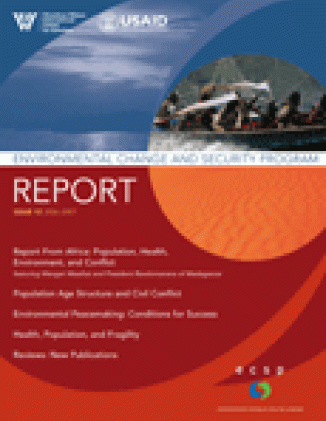 The Environmental Change and Security Program recently completed an expert meeting series on the relationship between health and population issues and the evolving U.S. Agency for International Development (USAID) strategy for fragile states—now called "Rebuilding Countries," under the new Strategic Framework for U.S. Foreign Assistance. Developed as an internal consultation with USAID's Office of Population and Reproductive Health (PRH), the series brought together practitioners interested in population, conflict, and fragile states from PRH, other USAID offices, implementing partners, and outside experts from the health-population-security field.
The series sought to broaden understanding of health and population issues as part of the problem and part of the solution to instability challenges, as well as foster debate about the correlations between fragility and population dynamics such as youth, sex ratios, differential population growth rates (within and between countries), population density, urbanization, and public health. "We are gleaning lessons from field-based service delivery in conflict and post-conflict zones—lessons for delivering the services to save and improve lives. But we are also working to understand how building health capacities in post-conflict zones might contribute to meeting broader stability and conflict prevention goals," said ECSP Director Geoff Dabelko.
Health, Population, and Fragility Series includes: The Security Demographic: Assessing the Evidence; Securing Health: Lessons From Nation-Building Missions; Health Provision in Fragile Settings: A Stabilizing Force?; Mechanisms for Health Systems Management: Reflections on the World Bank and USAID Experiences; Measuring the Human Cost of War: Dilemmas and Controversies. Summaries drafted by Ken Crist and Matthew Robinson, and edited by Alison Williams and Meaghan Parker.
---
Environmental Change and Security Program
The Environmental Change and Security Program (ECSP) explores the connections between environmental change, health, and population dynamics and their links to conflict, human insecurity, and foreign policy. Read more