The Lithium Triangle: The Case for Post-Pandemic Optimism
In the latest report from the Wilson Center's Latin American Program, The Lithium Triangle: The Case for Post-Pandemic Optimism, energy expert Patricia I. Vásquez examines the vast lithium resources in South America's "lithium triangle" (Argentina, Bolivia and Chile) and the potentially transformational economic development opportunities in this sector.
Argentina and Chile are the world's second- and fourth-largest lithium producers, respectively, and Bolivia holds the world's largest lithium resources not yet commercially developed. These resources offer exceptional economic development opportunities, given expectations of skyrocketing demand for lithium-ion batteries for energy storage and the rapidly expanding global market for electric vehicles. But the "lithium triangle" countries face a range of challenges, including low prices, delayed investment and production interruptions caused by the COVID-19 pandemic.
To overcome these and other challenges, and position South America to take advantage of an expected spike in lithium demand, Vásquez recommends regional coordination to harmonize legal and regulatory regimes, facilitate cross-border investments and align environmental and social policies.
About the Author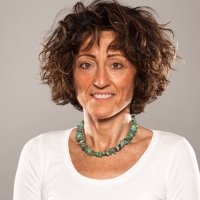 Patricia I. Vásquez
Global Fellow;
Independent Energy Expert, Former Jennings Randolph Senior Fellow at the U.S. Institute of Peace
Read More
---
Argentina Project
The Argentina Project is the premier institution for policy-relevant research on politics and economics in Argentina.  Read more
Latin American Program
The Wilson Center's prestigious Latin American Program provides non-partisan expertise to a broad community of decision makers in the United States and Latin America on critical policy issues facing the Hemisphere. The Program provides insightful and actionable research for policymakers, private sector leaders, journalists, and public intellectuals in the United States and Latin America. To bridge the gap between scholarship and policy action, it fosters new inquiry, sponsors high-level public and private meetings among multiple stakeholders, and explores policy options to improve outcomes for citizens throughout the Americas. Drawing on the Wilson Center's strength as the nation's key non-partisan forum, the Program serves as a trusted source of analysis and a vital point of contact between the worlds of scholarship and action. Read more