Wilson Memo: Understanding Recent Turmoil in Kazakhstan
This Wilson Memo, "Understanding Recent Turmoil in Kazakhstan: A Conversation with Amb. George Krol," takes a dive into Kazakhstan's dramatic shift in its political leadership and society in less than a week in January of 2022. The memo provides insights from former Amb. George Krol on what kind of president Tokayev will be and Kazakhstan's relationship with Russia, it's most strategic and closest partner. The memo goes on to examine the impact recent events have had on Kazakhstan's relationship with China and what to expect for future Parliamentary elections in Kazakhstan. Finally, the memo provides key takeaways from the conversation and a link to listen to the entire conversation between Amb. George Krol and Acting Director of the Kennan Institute, Will Pomeranz. 
For more insight on recent unrest in Kazakhstan, listen to the latest episode of the Need to Know Podcast featuring Kennan Institute experts, Edward Lemon and Lucian Kim.
Contributor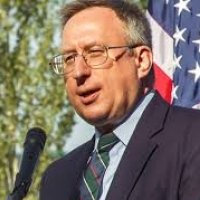 Amb. (ret.) George Krol
Former Ambassador to Belarus, Uzbekistan, and Kazakhstan; Adjunct Professor; U.S. Naval War College; Associate, Harvard University's Davis Center for Russian and Eurasian Studies
Read More
---
Congressional Relations
The Wilson Center's office of Congressional Relations works to maintain a vibrant relationship with Members of Congress and their staffs. We organize and run a series of educational programs led by Wilson Center experts, ranging from seminars to private briefings, with the purpose of increasing congressional staffers' knowledge of foreign policy. We also coordinate outreach to Capitol Hill, including testimonies by Wilson Center scholars and briefings specifically for Members of Congress. Read more
Kennan Institute
The Kennan Institute is the premier U.S. center for advanced research on Russia and Eurasia and the oldest and largest regional program at the Woodrow Wilson International Center for Scholars. The Kennan Institute is committed to improving American understanding of Russia, Ukraine, Central Asia, the Caucasus, and the surrounding region though research and exchange. Read more