A Winning Bet: The USMCA at One Year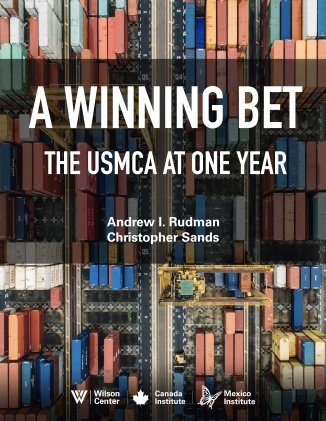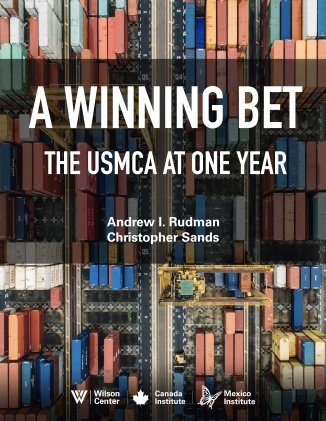 The United States Mexico Canada Agreement (USMCA) entered into force on July 1, 2020 replacing the North American Free Trade Agreement (NAFTA) that had governed trade and guided cooperation among the three federal governments for 25 years. The USMCA's first year was extraordinary from many perspectives: the USMCA was implemented as the COVID-19 pandemic led governments in North America to impose heavy limits on business activity and to restrict border access to essential traffic.
Fortunately, on the first anniversary of the USMCA, the COVID-19 pandemic appears to be easing in North America and trade is rebounding. Border restrictions remain in place, but all three federal governments are considering how to lift them safely. Heading into its second year the USMCA has the potential to contribute significantly to the recovery of the North American economies if implementation continues, trade disputes do not deplete goodwill, and leaders seize opportunities to cooperate beyond the USMCA in promoting economic growth and infrastructure renewal.
About the Authors
---
Mexico Institute
The Mexico Institute seeks to improve understanding, communication, and cooperation between Mexico and the United States by promoting original research, encouraging public discussion, and proposing policy options for enhancing the bilateral relationship. A binational Advisory Board, chaired by Luis Téllez and Earl Anthony Wayne, oversees the work of the Mexico Institute.  Read more
Canada Institute
The mission of the Wilson Center's Canada Institute is to raise the level of knowledge of Canada in the United States, particularly within the Washington, DC policy community.  Research projects, initiatives, podcasts, and publications cover contemporary Canada, US-Canadian relations, North American political economy, and Canada's global role as it intersects with US national interests. Read more