Biden and Europe Can Build on a Resurging Transatlantic Economy
The main equity indices of the transatlantic economy are close to or sitting at record highs. President Biden and his European counterparts have a rare opportunity to capitalize on this moment.
President Biden's efforts to reinvigorate and recast America's relations with Europe during his first international trip this week are getting a boost from a resurgent transatlantic economy. The United States, the United Kingdom and the European Union are all in the midst of a powerful cyclical expansion that will result in more transatlantic trade and investment, as well as more jobs and incomes for workers, and more earnings for companies on both sides of the pond. 
After the COVID-induced recession, many on Wall Street expect U.S. real GDP to jump by more than 7% in real terms in 2021.  The Bank of England projects that the UK economy will expand by 7.25% this year -- its fastest growth in more than 70 years. Real growth in the EU will not be as strong—estimated at 4.2% by the European Commission—owing to a slower vaccination rollout and a fiscal package smaller than that in the United States. 
Europe stumbled out of the economic gates at the beginning of the year but is rapidly making up for last ground. In May, for instance, the Eurozone Manufacturing Purchasing Manager Index (PMI) hit an all-time high, as did the May Services PMI.  Retail sales have roared back from the depressed levels of a year ago, rising 13.1% year-on-year in March. Industrial production was up nearly 11% year-on-year in March.  Unemployment rates are trending lower across the region as nations reopen, consumers resume spending, and more companies boost hiring and capital investing.
Europe, like the United States, is rapidly shifting to the post-pandemic world, with the benefits to the U.S. already apparent.  Case in point: U.S. goods exports to the EU in April ($22.5 billion), while up only modestly from the prior month (1.8%), were up over 43% from the depressed levels of a year ago.  The surge in U.S. exports helped narrow the U.S.-EU merchandise trade deficit by 3.2% in April.  In all likelihood, U.S. foreign sales in Europe, like U.S. exports, have staged a significant rebound this year as well. 
Not only has Europe returned as an outlet of sales and revenue growth for U.S. firms.  The region, with its massive skilled labor pool, remains a critical source of labor for Corporate America at a time when over 8 million jobs in the U.S. remain unfilled.  Without access to Europe's consumers and workers, U.S. firms would find the post-pandemic period a great deal more challenging and uncertain.  Ditto for Corporate Europe, with many of Europe's largest publicly traded companies deriving more revenue from the United States than their home markets.  This helps explain the fact that while Europe's economic recovery has lagged the U.S. this year, European equity markets have been on a tear in 2021, even outperforming the main U.S. indices in some cases, owing to the tight, embedded commercial linkages of the transatlantic economy.
That the main equity indices of the transatlantic economy are close to or sitting at record highs is indicative of a transatlantic economic resurgence.  The economic outlook has rarely been better. President Biden and his European counterparts have a rare opportunity to capitalize on this moment.
Early signs are that they intend to do just that. According to U.S.-EU summit communique drafts, the two sides intend to settle their long-standing Airbus-Boeing dispute by July 11 and end punitive Trump-era tariffs related to steel and aluminum trade disputes by the end of the year. Together with G7 partners they are ready to reduce export restrictions on COVID-19 vaccines and drugs, and intend to help inoculate two-thirds of humanity by the end of 2022. They are aligning strategies to address climate change, including through cooperation on sustainable finance and transferring at least $100 billion to poorer nations to help them cut emissions and adapt to the effects of climate change. They will announce a partnership aimed at enhancing U.S. and EU supplies of semiconductors as part of a new Trade and Technology Council intended to ensure both sides remain rule-makers when it comes to standards and norms guiding emerging technologies such as artificial intelligence.
Despite these forward steps, some tensions remain. Tariffs are likely to be lifted on the retaliatory tariffs that both sides imposed on items such as whiskey and motorbikes, but the underlying 25% U.S. tariffs on steel and 10% on aluminum could remain in place, unless the two sides are able to address global excess metals capacity, particularly from China. Transatlantic digital disconnects continue over privacy rights and data flows. A G7 deal on corporate taxes agreed last week is already getting blowback from Republicans in Congress and some EU countries. EU plans for a carbon border levy have raised concerns in Washington.
Nonetheless, with transatlantic economic winds at their back, Joe Biden and his European partners have a real chance to rebuild a sense of common cause after years of transatlantic turbulence.
About the Author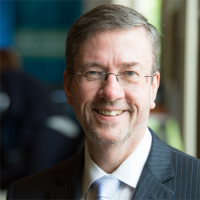 Daniel S. Hamilton
Former Director, Global Europe Program; Austrian Marshall Plan Foundation Distinguished Fellow
Daniel S. Hamilton was the Austrian Marshall Plan Foundation Distinguished Fellow and Director of the Global Europe Program at the Wilson Center from 2020 to 2021. He is one of the country's foremost experts on modern Europe, the transatlantic relationship, and U.S. foreign policy. He testifies regularly before the Senate, the House, and various European parliaments, comments often in U.S. and international media, and is an award-winning author of scores of publications on European and transatlantic security, economic and political affairs, and on U.S. foreign policy issues. A former senior U.S. diplomat, he is also Senior Fellow at the Foreign Policy Institute of Johns Hopkins SAIS.
Read More
---
Global Europe Program
The Global Europe Program addresses vital issues affecting the European continent, US-European relations, and Europe's ties with the rest of the world. We investigate European approaches to critical global issues: digital transformation, climate, migration, global governance. We also examine Europe's relations with Russia and Eurasia, China and the Indo-Pacific, the Middle East and Africa. Our program activities cover a wide range of topics, from the role of NATO, the European Union and the OSCE to European energy security, trade disputes, challenges to democracy, and counter-terrorism. The Global Europe Program's staff, scholars-in-residence, and Global Fellows participate in seminars, policy study groups, and international conferences to provide analytical recommendations to policy makers and the media. Read more