Biden's Leadership Will Enhance Relations with Mexico and Canada
A Biden administration can be expected to put U.S.-Mexico and U.S.-Canada relations back into a strategic framework for solving problems and strengthening long-term cooperation. This would include pursuing a more consistent approach to Mexico and Canada, less driven by individual issues and tradeoffs and more concerned with achieving progress across a range of key issues, stretching from trade to public security to economic competitiveness to the environment.
At the highest level, there will be a change of tone and attitude, treating both neighboring countries with respect and seeking to forge agreement on a set of shared objectives bilaterally, as well as across the continent. We can expect more regular consultations among leaders and at ministerial levels. U.S. proposals for new or strengthened bilateral mechanisms to better achieve and monitor progress on cooperation and problem-solving are likely. Similarly, expect a return to concern about continent-wide problems that are key to all three nations' future, as was previously seen in summits of the leaders from the U.S., Canada and Mexico.
While Mexican President Andrés Manuel López Obrador, known as AMLO, is being cautious about congratulating a winner in the U.S. presidential race, Canada's Prime Minister Justin Trudeau was among the first to congratulate Biden and since has called to discuss working together on COVID-19 and the environment. Biden said in an interview that he plans to hold an early meeting with AMLO to develop a joint economic and security strategy, and as part of undoing the Trump administration's immigration policies. 
About the Author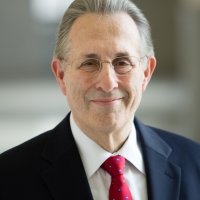 Earl Anthony Wayne
Public Policy Fellow;
Former Career Ambassador to Afghanistan, Argentina, and Mexico; Distinguished Diplomat in Residence, School of International Service, American University
Read More
---
Mexico Institute
The Mexico Institute seeks to improve understanding, communication, and cooperation between Mexico and the United States by promoting original research, encouraging public discussion, and proposing policy options for enhancing the bilateral relationship. A binational Advisory Board, chaired by Luis Téllez and Earl Anthony Wayne, oversees the work of the Mexico Institute.  Read more