Facebook Oversight Board Decision on Former President Donald Trump
Statement from Nina Jankowicz, Wilson Center Disinformation Fellow.
"The Facebook Oversight Board's decision to uphold the ban on former President Trump for another six months and ultimately leave the decision on the permanence of the ban in the platform's hands underlines the need for an independent, government regulatory body to provide oversight of and transparency within social media. Ultimately, the Oversight Board is still a body that was created and paid for by Facebook.
What is more striking about the decision and related recommendations is not related to President Trump, but how Facebook will deal with other world leaders and government officials. The Board acknowledges that not just officials, but influencers have an outsized influence on politically motivated violence, and recommends that Facebook invest in local subject matter, cultural, and linguistic experts to help them monitor content and enforce policies, an area in which Facebook has been notoriously underinvested. 
The Board also emphasized the need for transparency in Facebook's content moderation decisions, dinged Facebook for its opacity in not responding to the Board's requests for material in its investigations, and urged Facebook to conduct a review of its role in the January 6 insurrection at the US Capitol. 
In short: the decision is not a "win" for any political force. It is a start toward more equitable enforcement and discourse on Facebook, but until some of these recommendations are translated into law and carry consequences, democratic discourse around the world will continue to be at the mercy of social media executives."
About the Author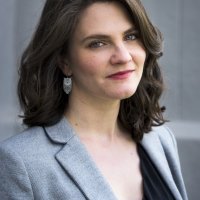 Nina Jankowicz
Former Global Fellow;
Founder, Sophias Strategies LLC; Former Fulbright-Clinton Public Policy Fellow 
Read More
---
Science and Technology Innovation Program
The Science and Technology Innovation Program (STIP) brings foresight to the frontier. Our experts explore emerging technologies through vital conversations, making science policy accessible to everyone. Read more
Digital Futures Project
Less and less of life, war and business takes place offline. More and more, policy is transacted in a space poorly understood by traditional legal and political authorities. The Digital Futures Project is a map to constraints and opportunities generated by the innovations around the corner - a resource for policymakers navigating a world they didn't build. Read more