How the Mexico Election Impacts San Diego
San Diego and California have a lot riding on Mexico's Sunday elections and resulting impacts for U.S.-Mexico relations.
Mexico is California's top export market with sales of $26.7 billion in 2017, compared to only $7.7 billion in 1994, the first year of the North American Free Trade Agreement (NAFTA). Total U.S.-Mexico trade has multiplied by six under NAFTA. Mexico is the United States' second largest export market and its third largest trading partner.
The San Diego region has greatly benefited. It exports some $5.5 billion in goods to Mexico and the San Diego-Baja manufacturing supply chain represents a $2.5 billion cross-border market.
On top of this is the flow of millions of "day visitors" and tourists. San Diego knows the cross-border traffic also has a darker side: drugs and people smuggled north and illicit money and arms head south. These illegal flows needs to be managed with improved cross-border cooperation.
About the Author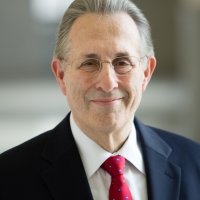 Earl Anthony Wayne
Public Policy Fellow,
former Career Ambassador to Afghanistan, Argentina, and Mexico
Read More
---
Mexico Institute
The Mexico Institute seeks to improve understanding, communication, and cooperation between Mexico and the United States by promoting original research, encouraging public discussion, and proposing policy options for enhancing the bilateral relationship. A binational Advisory Board, chaired by Luis Téllez and Earl Anthony Wayne, oversees the work of the Mexico Institute.  Read more