The U.S. Helped Cut Honduras' Murder Rate in Half. Withdrawing Aid Right When the Good Guys are Gaining Ground Won't Help Honduras or the U.S.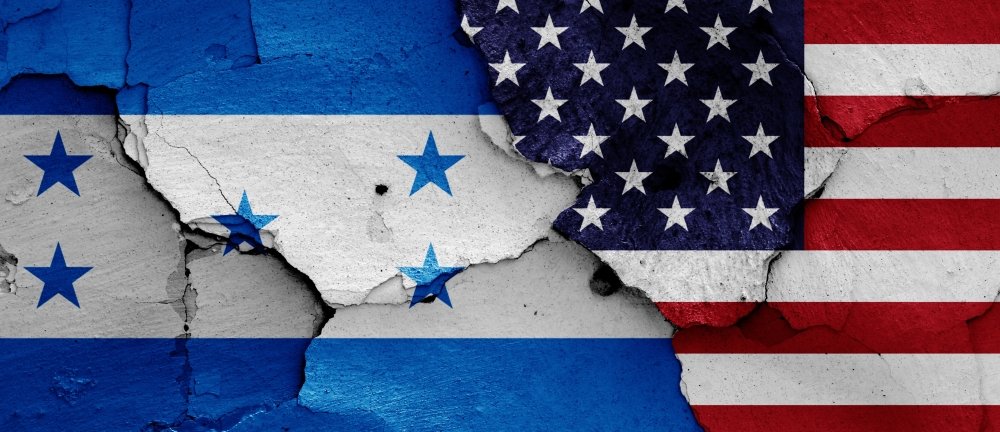 Not long ago, Honduras was the murder capital of the world. Top-ranking police officers colluded with drug traffickers. They even assassinated Honduras' top anti-drug official. Many politicians essentially ignored these problems and focused instead on stuffing their pockets with public funds.
Violence, corruption, and lack of opportunity - these are the factors that motivate Hondurans to leave their country and seek asylum or attempt illegal entry into the U.S.
Here's the thing; the aid the U.S. sends to Central America addresses precisely these issues. And contrary to President Trump's recent statements, it's working.
One example: Three years ago, the Honduran Government was floundering in its efforts to clean up the police force. So one of us (Omar) got together with five other concerned Honduran citizens—two pastors, two lawyers, and the director of a nonprofit agency—and we offered to do it. We got death threats, and one bodyguard lost his life in an attempted hit on a commission member. But the Honduran people backed us. Critically, the U.S. Government, represented in Honduras at the time by the other of us (James) also backed us, providing financial and political support that allowed the commission to do its job effectively.
As a result, some 5,600 officers suspected of corruption or ineffectiveness were fired out of a force of almost 13,000. Over 8,000 new officers, trained using a new curriculum at a new U.S.-funded police academy, have been hired. Honduras' murder rate has been cut in half.
 There are many more examples.
 A program run by the organization one of us (Omar) works for and funded by the U.S. State Department improved criminal investigations in a half-dozen of Honduras' most violent urban neighborhoods. An independent study by researchers from the University of Rio de Janeiro found this work reduced homicides by 55 percent in Rivera Hernández, one of our target communities. This is the equivalent of saving 51 lives in one year in that community alone.
 U.S. funded Honduran civil society has helped public schools expand the school year from 120 to more than 200 instructional days per year, allowing Honduran children to better learn and progress.
And U.S. support for the Mission to Support the Fight against Corruption and Impunity (MACCH) in Honduras, an international group of investigators and prosecutors, has helped put high-level officials behind bars for corruption, including a former first lady. Its investigations even led to the arrest of 38 previously untouchable politicians and officials, including powerful congressmen, for corruption.
Yes, people are still leaving Honduras. The challenges of violence, corruption, and poverty are enormous. Change takes time, and people are motivated by years of traumatic memories, not just what's happening right at this moment.
But we are nearing a crucial moment in Honduras where the good guys finally have the upper hand, and where more and more Hondurans might find the benefits of remaining in the country they know and love outweigh the risks of irregular migration.
Sustaining the progress we've made requires dependable, long-term support from the U.S. It's equally important for both Honduras' good guys and bad guys to be confident that U.S. support for security, justice, transparency, and efficient, high-quality government in Honduras is unwavering. Sudden changes of course and U.S. actions that actively hurt Hondurans undermine that confidence.
For those who fight each day to make Honduras a more just place, President Trump's stated intention to withdraw aid is disconcerting and disheartening. There is no question that this fight will be harder without the support of the United States.
Cutting off aid will undermine the fragile gains achieved in Honduras. It will play straight into the hands of corrupt politicians and drug traffickers who would love the balance of power to swing back their way. And it will almost certainly increase the number of Hondurans who, hopeless about prospects in their own country, seek their fortunes in the U.S. instead. 
Omar Rivera is the Director of Advocacy at the Association for a More Just Society and a member of the Honduran Police Reform Commission.
James D. Nealon was U.S. Ambassador to Honduras and Assistant Secretary of Homeland Security for International Engagement.  He is on the Board of the Association for a More Just Society. 
---
Latin America Program
The Wilson Center's prestigious Latin America Program provides non-partisan expertise to a broad community of decision makers in the United States and Latin America on critical policy issues facing the Hemisphere. The Program provides insightful and actionable research for policymakers, private sector leaders, journalists, and public intellectuals in the United States and Latin America. To bridge the gap between scholarship and policy action, it fosters new inquiry, sponsors high-level public and private meetings among multiple stakeholders, and explores policy options to improve outcomes for citizens throughout the Americas. Drawing on the Wilson Center's strength as the nation's key non-partisan policy forum, the Program serves as a trusted source of analysis and a vital point of contact between the worlds of scholarship and action. Read more