Twenty-Fifth Anniversary of the Fall of the Berlin Wall
Documents for the twenty-fifth anniversary of the fall of the Berlin Wall.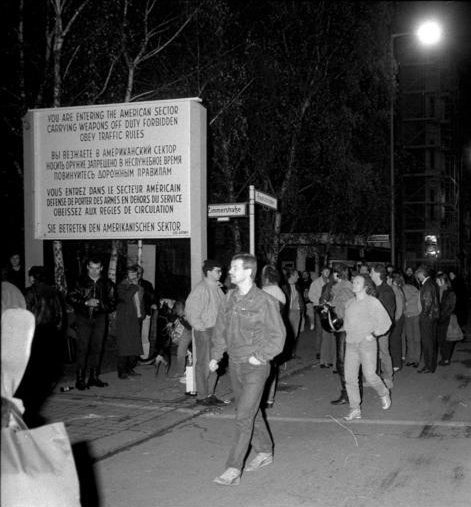 Twenty-five years ago today marked the fall of the Berlin Wall. Faced with waves of protest and the flight of East German citizens through Hungary and Czechoslovakia, the East German government – somewhat accidentally -- announced the lifting of travel restrictions between East and West Berlin on 9 November 1989. Huge crowds soon gathered around the wall and forced border guards to open the gates, allowing free crossing into West Berlin. The fall of the Wall set Germany on the path to Unification on October 3, 1990. 
The Cold War International History Project (CWIHP) has released a collection of documents on the history of the Berlin Wall, from its earliest conception to its collapse in November 1989, including:
For more, see the Berlin Wall collection in the CWIHP Digital Archive. 
Related Program
Cold War International History Project
The Cold War International History Project supports the full and prompt release of historical materials by governments on all sides of the Cold War. Through an award winning Digital Archive, the Project allows scholars, journalists, students, and the interested public to reassess the Cold War and its many contemporary legacies. It is part of the Wilson Center's History and Public Policy Program. Read more