Understanding Arab Reluctance to React to Iran's Protests
While the world showed tremendous support for women protesting in Iran, reactions from Arab states were notably muted. Numerous political, ideological, and social factors limit the stance Arabs will take as they wait until the situation develops.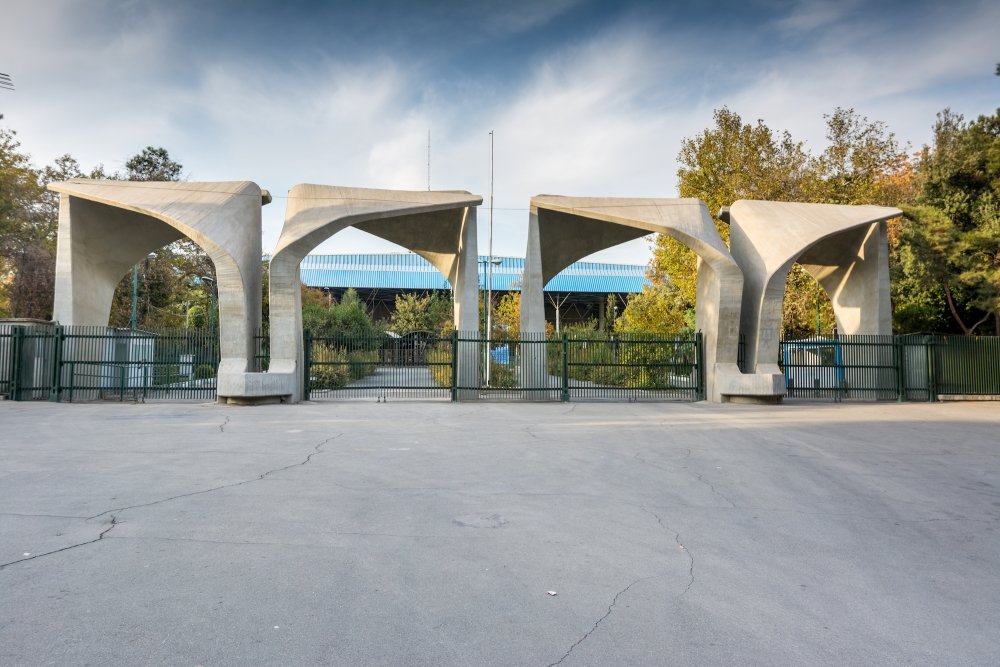 When protests in Iran broke out in September 2022 following the killing of 22-year-old Mahsa Amini by the morality police, the world showed immediate support for the outraged Iranian women who took to the streets. Unlike before, these protests gained momentum as popular demands shifted from greater freedoms and economic reforms to the overthrow of the oppressive regime. The Iranian government's harsh repression, on the other hand, has sparked international condemnation and sanctions against officials and entities, including the morality police itself.
However, compared to strong responses from Western nations, Arab governments have stayed noticeably silent.
However, compared to strong responses from Western nations, Arab governments have stayed noticeably silent. This pattern of silence from Arab governments on internal Iranian issues, in contrast to Iranian involvement in Arab protests and revolutions, has been evident since the 2009 "green movement" in Iran and raises questions about the relationship between Arab states and Iran during times of popular upheaval. While certain Arab nations, including Saudi Arabia, harbor a desire for the downfall of the Iranian regime, their reluctance to engage with Iran's protests and internal politics is due to a multitude of challenges and constraints.
Politically
Many Arab governments, particularly those in the Gulf region, have a complex relationship with Iran. They may disapprove of the suppression of protests, but they also see Iran as a regional rival and may not want to give the impression of supporting domestic dissent, in effect allowing Iran to justify its interventionist policies elsewhere in the region.
The GCC nations, particularly Saudi Arabia, are grappling with the uncertainty surrounding the potential consequences of taking a unilateral adversarial approach towards Iran amid concerns about US security commitments and a decline in bilateral relations. Nevertheless, since the early days of the protests, Iranian authorities have repeatedly blamed foreign nations, including Saudi Arabia, for instigating the demonstrations.
In this vein, IRGC Commander-in-Chief Hossein Salami warned the Saudi leadership, saying, "You are involved in this matter and know that you are vulnerable; it is better to be careful." This warning was in reference to media supported by Saudi Arabia, such as funding for Iran International TV, which broadcasts in both Persian and English from London. It also refers to other Saudi-funded media outlets like Al-Arabiya and newspapers like Al-Sharq Al-Awsat, Okaz, Al-Riyadh, and Al-Madina, as well as Qatari and Jordanian newspapers. Arab News, a Saudi English-language newspaper, even dedicated special coverage to the protests.
To such accusations, Prince Faisal bin Farhan, the Saudi Foreign Minister, stated that "a country that strengthens itself with good governance and a clear vision does not need to turn to the outside, and the Kingdom firmly adheres to the principle of non-interference in other countries' internal affairs." Meanwhile, the Wall Street Journal reported that Iran was planning to attack Saudi Arabia, either directly or through its allies, such as the Houthis in Yemen, allegedly to distract from the protests.
Given the past failures of protest movements to achieve their demands, it is understandable for Arabs to expect the current protests to fail or remain focused solely on reforms without aiming for regime change.
Indeed, there is a state of uncertainty regarding the trajectory of events within Iran that raises four concerns. First, it is unclear whether the current wave of protests will be more impactful than previous ones in affecting the regime. Given the past failures of protest movements to achieve their demands, it is understandable for Arabs to expect the current protests to fail or remain focused solely on reforms without aiming for regime change. Second is the possibility of a desperate retaliation from the regime on neighboring states and interests should the protests escalate to the point of overthrowing the government—the 'Samson option.' Third is whether the support for the demonstrations will pressure the regime to respond positively to the JCPOA negotiations or vice versa. Fourth is what the new regime will look like if the mullahs' regime falls (to avoid repeating the deception of the 1979 revolution) and the role of opposition groups already plagued by sharp internal division.
Comparably, the silence and reticence of Arab capitals towards the Iranian protests are rooted in their varying relationships with Iran and their perceptions of the threat posed by the Islamic Republic. Countries like Saudi Arabia, the United Arab Emirates, and Bahrain hold a hostile attitude toward Iran, while Iraq, Syria, and Algeria maintain close ties and similar ideologies. Oman tries to maintain a balancing act between Iran and Saudi Arabia, while Qatar has strong economic connections with Iran that have only grown stronger in recent years after the GCC blockade in 2017. In some ways, this explains Al Jazeera's limited media coverage of the protests in Iran compared to that of the Arab Spring uprisings. But at least the Qatari Foreign Minister, in his interview with Bloomberg, indicated that "we are opposing using violence by security forces against civilians whether a woman or a man. This is a domestic issue, and we don't normally interfere in domestic issues with countries."
Ideologically and Morally
Arab governments may be hesitant to speak out against the Iranian government's repression of protests due to their fear of a domino effect. This fear stems from the potential for revolutionary contagion, as seen in the Iran Islamic Revolution and Arab Spring Uprisings, and the potential undermining of ideological ties with Iran. It is clear that since the Arab Spring uprisings, the change in the power dynamic in the region has worked in Iran's favor, allowing it to expand the axis of resistance it leads, particularly to the detriment of Saudi Arabia.
On the other hand, these Arab governments may avoid taking a stance on the issue to avoid drawing attention to their own history of suppressing protests and to prove their goodwill and non-interference in Iran's internal politics on the principle of good neighborliness—moral grandstanding. Thus, they believe this would strengthen their negotiating positions with Iran on outstanding and complex issues and strengthen their legitimacy in the international community.
Socially and Culturally
Arabs and Iranians share the same region and religion. However, they both have proud and distinct heritage, speak different languages and follow different branches of Islam, with Arabs predominantly Sunni while Iranians are Shiite. These cultural and linguistic differences create communication barriers and binary stereotypes, making it difficult to understand each other's current common interests and demands.
The deliberate media stereotyping that portrays Iran merely through its regime and regional behavior... obscures the overall picture of Iranian society and erodes the trust and sympathy of the Arab public.
Arab and Gulf media focus primarily on Iran's regional influence and power struggles but pay little attention to local issues such as popular protests and human rights violations against minorities. The lack of meaningful Arab media dedicated to in-depth coverage of Iranian society has heightened the divide between the Arab and Iranian peoples. The deliberate media stereotyping that portrays Iran merely through its regime and regional behavior, viewed from a narrow religious perspective, obscures the overall picture of Iranian society and erodes the trust and sympathy of the Arab public. Meanwhile, Iran has a vast media apparatus aimed at both the Arab and Iranian publics that reflects the views of the Iranian regime and presents political events through ideological and sectarian lenses.
Meanwhile, Arab elites, especially after the Arab Spring, continue to face restrictions on freedom of demonstration and expression. Indeed, this impedes their ability to back advocacy campaigns for the protests in Iran organized by civil society. Again, authorities are balancing a political equation that prevents them from officially supporting the protests in Iran. Nevertheless, some interaction with the protests, such as solidarity statements, condemnations, and vigils, can be observed in a few Arab capitals and elsewhere in the diaspora.
In Arab countries such as Lebanon and Iraq, which have close ties to Iran, any upheaval in Iranian politics could be viewed as a window of hope for those who grapple with their own internal struggles to challenge Iranian political influence.
In Lebanon, for example, Fe-male, a feminist organization, held a vigil to show support for the Iranian women protesting against mandatory veiling under the title "From us to you, [sending] all our love and support." The vigil featured slogans in Arabic and Persian, including mantra of the protesters, "Woman. Life. Freedom." Other activist groups also sought to organize a protest in front of the Iranian embassy in Beirut, calling it "From Tehran to Beirut, the killer regime is one," but failed amid threats from Hezbollah's militias.
In Iraq, some women on social media launched the "No to Compulsory Hijab" campaign to support Iranian women facing regime repression and the mandatory dress code. Also, in Tunisia, human rights and feminist organizations held a rally outside the Iranian Cultural Center to express their support for women in Iran. The demonstrators denounced the discrimination and mistreatment of women in Iran and chanted slogans such as "Tunisian women support Iranian women," "here to voice our solidarity with Iranian women," and "revolution and freedom."
The International Federation for Human Rights (FIDH), including a coalition of Arab feminist and human rights groups, issued a statement on October 7, 2022, to express solidarity. The statement, 'We stand in solidarity with women and demonstrators in Iran,' condemned the suppression of peaceful protests.
Finally
We likely won't see decisive Arab reactions to the protests in Iran any time soon. Despite Arab grievances to Iran's regional behavior, states will maintain political neutrality given the uncertain trajectory of the protests. Furthermore, they may fear exposing themselves ideologically if they endorse foreign protests. Lastly, in a cultural dimension, there is already a wide gulf between how Arabs and Iranians perceive each other. Despite what limited civic action we have seen, these factors inhibit any broad social expression of solidarity as seen in the west.
With the challenging and fading prospects of altering Iran's behavior or the entire regime from within, Arabs still have other choices. These include waiting for a full-fledged revolution in Iran, capitalizing on international stances and sanctions, and luring its allies to abandon it, as were tried recently with China, Russia, and Iraq.
The views expressed in these articles are those of the author and do not reflect an official position of the Wilson Center.
About the Author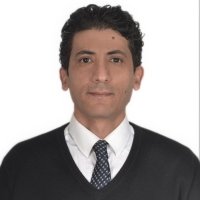 Dr. Omar Munassar
Assistant Professor, Department of International Relations, Bursa Uludağ University
Read More
---
Middle East Program
The Wilson Center's Middle East Program serves as a crucial resource for the policymaking community and beyond, providing analyses and research that helps inform U.S. foreign policymaking, stimulates public debate, and expands knowledge about issues in the wider Middle East and North Africa (MENA) region. Read more
Middle East Women's Initiative
The Middle East Women's Initiative (MEWI) promotes the empowerment of women in the region through an open and inclusive dialogue with women leaders from the Middle East and continuous research. Read more