US and EU approaches to 6G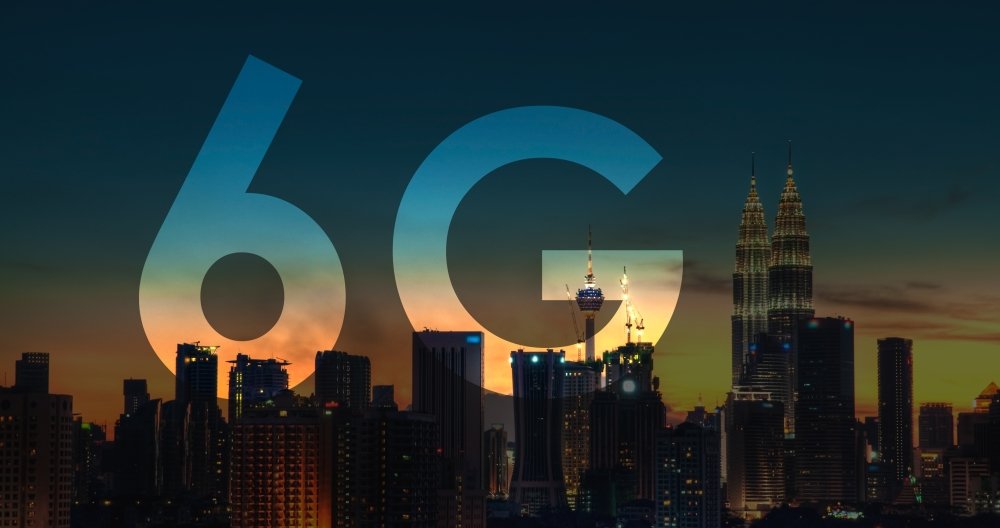 Abstract
This policy brief outlines areas Ericsson considers important to ensure technology leadership 6G. The document identifies general areas where strategic government incentives can support technological capability and capacity build out for the ICT ecosystem through:
Creation of easy-to-use funding mechanisms for research and testbeds to maintain pace within leading countries and secure leadership in 6G technology.
Driving a 6G eco-system development, leveraging research, industry and university collaboration programs and standardization.
Incentivize advanced manufacturing in relevant markets, secure integrity of supply chains and decrease concentration of strategic capabilities and dependencies on high-risk countries
Incentivize operators and vertical industries to adopt 6G.
Introduction
Wireless communication has a tremendous impact on society, and transformation is accelerated with the ongoing deployment of 5G. This development will continue, and future 6G networks will be the communication and information backbone, allowing anything to communicate anywhere and anytime.
6G is currently in a research phase, with focus on technology components. Later, we foresee a systemization phase before the actual standardization takes off. Research activities are typically done in different region/national collaborations, e.g., the Hexa-X research project in Europe, and the NSF RINGS program in the US.
Parts of the 6G development is primarily driven by commercial forces, e.g., providing higher capacity, though public actions in spectrum allocation and regulation are necessary. 6G development addressing societal needs and sustainability will require more public commitments and market incentives.
We are in the beginning of the 6G definition and different regions and countries, as well as groups within them, are competing to be the first to define 6G; its scope, new use-cases, their requirements, and the technologies to build it. While this competition will spur innovation, it would be unfortunate if this breaks the global scale of the industry, which is essential to recoup the enormous R&D investments. Also, the globally common internet and mobile technologies have made it possible for new businesses to blossom worldwide. We would rather put the emphasis on the collaboration needed to reach a global, useful 6G system, while maintaining reciprocity and fairness in research, development, standardization, manufacturing, deployment and operations.
From today's vantage point, the development of 6G may take place in a charged geopolitical climate among leading economic powers with technology, and telecom in particular, in the spotlight. This climate creates new threats and opportunities. Whereas the ramp-up to 4G and 5G occurred under the foregone conclusion of a single global standard, 6G may face the dreaded (to us) standard and market fragmentation scenario. A major opportunity is increased funding for research, evidenced by the endless frontier act under discussion in Congress.
Technology research
New generations of cellular systems are driven by a market/society demand pull and a technology push. On the demand side we have identified four drivers towards 6G:
Application demands: Highly demanding applications, e.g., virtual, augmented, and mixed reality; remote control of sensitive operations, will drive a significant capacity demand increase.
Trustworthiness: Society, business and people must be able to rely completely on networks delivering critical services while being able to ensure the integrity of the information.
Sustainable world: Wireless communication plays an increasingly important role in enabling increased resources efficiency and sustainability
Simplified life: Artificial intelligence (AI) will optimize and simplify many processes and our lives, but it needs to be designed for the highest security and explainability
The increasing expectations set a clear target for us in the industry and research community — 6G should contribute to an efficient, human-friendly, sustainable society through ever-present intelligent communication.
6G is more than just about the radio access technology. To provide a global platform supporting a vast range of new and evolving services, the capabilities of future wireless access networks need to be enhanced and extended in various dimensions compared to the networks of today. E.g., cloudification and cloud native development are as important as the air interface. Increased openness is needed to provide novel interfaces, and open systems are ultimately more secure because vulnerabilities are exposed and addressed.
Standardization and eco-system
One of the success factors of later generations of cellular communications is the global standardization. It is therefore of utmost importance to have one global standard to ensure one global ecosystem for 6G.
The preferred forum for standardization of the air interface is 3GPP. Considering the broad scope of the future 6G system it is likely that 3GPP evolves and adapts in the expanding complex ecosystem, going beyond 3GPP. It is unclear how this will happen, but it is important to maintain a transparent and open process.
In addition to the technical discussion on how and where to standardize different aspects of the future system, the global geopolitical situation must be considered. EU and the US need to work together (as industry and countries) to make sure all regional views are addressed during standardization process. We need to strike a balance so that EU and the US are not run over by other regions and reciprocally do not run over them. We can foresee similar scenarios with other friendly and technologically leading nations, in particular Japan and Korea.
Business
Open networks, based on software and off-the-shelf hardware, have been a common theme in recent years. Open networks allow for innovation on top of the network and within the network. However, development of 6G requires heavy investments in research and development, and companies that make such investments must be able to achieve attractive returns..
During the pandemic it has become evident that is it important to have diversity in sourcing and supply chains, avoid single source, and maintain closeness to relevant markets. Here the public sector plays an important role in not only supporting technology research but also providing competitive business environments.
Industrial and public interests are largely common but there are differences concerning policy objectives. Industry leaders strive for an open and fair competition on global markets and may be harmed by regional limitations. On the other hand, governments are concerned that access to markets be fair and reciprocal.
EU and US processes
The EU has a long tradition of larger integrated research projects including multiple companies and universities. Loosely there has been one larger project associated with each cellular generation. The EU research projects have not had any formal standardization responsibility but have served as discussion fora to form a common pre-standardization opinion.
The EU funding instruments have changed the last framework programs, from EC-internal in FP6, to a Public-Private Partnership in Horizon2020 (FP7) to a Joint Undertaking in the upcoming Horizon Europe (FP9). The intention is to achieve a more programmatic approach, and a Joint Undertaking is a better instrument to implement government policies. However, the discussion often focuses on organization and legal aspects rather than driving technical and policy discussions, so the benefits are not immediately evident to the private side. To be as efficient as possible, public funding instruments should have long-term stable rules, clear mandates and responsibilities, and open and reciprocal participation.
Changing US landscape
The US approach to research organization and funding has been less directive until recently, by comparison to the EU. Under the auspices of the main government funding agencies such as NSF and DARPA, there are many projects covering wireless research, but they were not explicitly organized to feed into standards activities. However, there has been an increasing trend towards more directive research funding, as evidenced by the NSF PAWR program, which builds large scale testbeds for wireless research, and the recently announced NSF RINGS program, which funds early research towards 6G. Ericsson is an active partner in both programs.
This trend reflects a bigger change in the US government view towards industrial policy. In the context of the charged geopolitical climate among leading economic powers, there is wide political support for more directive government policies shaping the technology sector, and telecom in particular. This can be seen in the endless frontier act under discussion in Congress, which aims to expand NSF and almost double its budget, and create a new directorate focused on technology transfer.
This trend is also apparent in industry with the recent creation of the ATIS Next-G-Alliance (NGA), which aims to promote 6G technology with the US government and secure funding for it, and also shape research and technology collaborations towards 6G. Ericsson is a founding member of NGA and holds the vice-chair position.
US and EU cooperation
The European counterpart of NGA is the 5G Infrastructure Association (5G IA). NGA and 5G IA have strong similarities in organization with work groups on similar topics. There is some overlap in membership where global companies are members of both organizations. Thus there is a clear opportunity for cooperation at the technical level.
At a higher level, there are good opportunities for cooperation between the US and EU. There is a common desire to drive the 6G development, largely common technical visions, and similar political systems. Several global industries are present in both the US and EU. There are differences in funding instruments and experience in working with those, e.g. in EU it is needed to have a subsidiary/legal entity to be entitled to EU funding. But regardless of specifics, there appears to a real desire for cooperation between the US and EU, and with other allies. In June, the EU and US launched a trade and technology council. Also in June, the G7, which is made up of the larger EU countries Germany, France and Italy, and the US, Canada, UK, and Japan, addressed technology collaboration extensively in its summit.
Conclusion
Technically, 6G will widen the scope of communication networks to include cloud and edge compute and storage, integration of AI and addressing new use-cases.
The US and EU have common interests in collaborating in research and technology to achieve an open, fair and common 6G standardization.
The current global geopolitical landscape creates new threats and opportunities and encourages closer cooperation between the US and EU.
About the Authors
---
Global Europe Program
The Global Europe Program addresses vital issues affecting the European continent, US-European relations, and Europe's ties with the rest of the world. We investigate European approaches to critical global issues: digital transformation, climate, migration, global governance. We also examine Europe's relations with Russia and Eurasia, China and the Indo-Pacific, the Middle East and Africa. Our program activities cover a wide range of topics, from the role of NATO, the European Union and the OSCE to European energy security, trade disputes, challenges to democracy, and counter-terrorism. The Global Europe Program's staff, scholars-in-residence, and Global Fellows participate in seminars, policy study groups, and international conferences to provide analytical recommendations to policy makers and the media. Read more