Up in the Air: The Future of Latin America's Airline Industry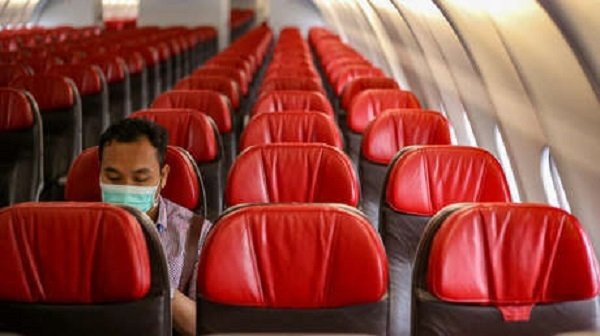 The economic contagion from the coronavirus is spreading rapidly through Latin America's airline industry, threatening permanent damage to the region's largest carriers. Globally, airlines expect to lose $252 billion in passenger revenue this year, according to the International Air Transport Association. That includes $15 billion in Latin America alone, where revenue passenger kilometers, a key metric, is projected to drop by 41 percent.
 
The Sky Is Falling
 
These days, Latin America's skies are mostly empty. On a recent afternoon at Argentina's Ezeiza airport, the only flight on the departures board was an Eastern Airlines charter evacuating Americans from Buenos Aires. The region's largest carrier, LATAM Airlines, owned in part by Delta, initially suspended 70 percent of its operations, eliminating 90 percent of international flights and 40 percent of domestic flights. Today, it operates just five routes between the United States, Brazil and Chile. This month, it will reportedly offer only five percent of its typical flight schedule.
 
The airlines had little choice but to cut flights. Most countries in the region have ordered their borders closed except for returning citizens and foreign diplomats, while others, including Brazil and Venezuela, have banned travelers from countries with high numbers of COVID-19 cases.
 
Meanwhile, the coronavirus continues to spread rapidly through the region. Brazil has more than 4,500 cases, and Chile and Ecuador each have registered more than 2,200 cases, according to the World Health Organization. Those trends signal continued travel restrictions, which will put tremendous pressure on airlines. A recent J.P. Morgan report looked at the potentially devastating impacts of a potential total pause in air travel, concluding that the crisis could "reshape the global aviation industry more meaningfully than the events of September 11."
 
In the United States, the recent $2 trillion bailout included $58 billion for struggling U.S. airlines and cargo carriers. So far, however, the major airlines based in Latin America have not seen a similar lifeline, despite massive declines in revenue and trouble with liquidity and access to credit.
After LATAM Airlines's CEO Roberto Alvo argued for government intervention, Chile's economy minister, Lucas Palacios, quickly ruled out a bailout. In Mexico, President Andrés Manuel López Obrador preemptively announced his opposition to "rescue plans to banks and big businesses, like they did in neoliberal times."
 
For their part, investors in the United States, fearing potential airline bankruptcies, are hesitant to extend lines of credit to the region's struggling carriers. With low liquidity and difficulty obtaining financing, analysts say bankruptcies are indeed all but certain if travel restrictions remain in place for an extended period.
 
While some airlines may be able to withstand a longer-term demand shock by reducing expenses, others will quickly falter. According to J.P. Morgan's calculations, for example, Colombia's Avianca would last only three months if all flights were grounded. Panama-based Copa Airlines, despite significant cash on hand, would not last a year.
Between a Quarantine and a Bankruptcy
 
The travel paralysis has left Latin America's airlines short of cash and with nowhere to turn. As Latin America's private sector gasps for air, banks in the region do not appear eager to lend to the airline industry.
 
The Brazilian state development bank BNDES is reportedly considering financing mechanisms. But should no one come to the rescue, the region's airlines might find it difficult to recover. That would have broad economic implications, beyond a significant loss of employment in aviation. For one, the region's tourism sector would be seriously harmed, and critical business travel could become more complicated and costly. In 2016, the air transport industry represented 2.8 percent of total employment in the region, and 3.3 percent of GDP, according to the International Civil Aviation Organization.
 
Given the region's limited government resources, it is not clear airlines will be at the front of the line when bailouts arrive. Indeed, so far, emergency public spending has targeted small and medium-sized enterprises, leaving the high-flying multilatinas largely on their own as they navigate unprecedented economic turbulence.
About the Author
---
Latin American Program
The Wilson Center's prestigious Latin American Program provides non-partisan expertise to a broad community of decision makers in the United States and Latin America on critical policy issues facing the Hemisphere. The Program provides insightful and actionable research for policymakers, private sector leaders, journalists, and public intellectuals in the United States and Latin America. To bridge the gap between scholarship and policy action, it fosters new inquiry, sponsors high-level public and private meetings among multiple stakeholders, and explores policy options to improve outcomes for citizens throughout the Americas. Drawing on the Wilson Center's strength as the nation's key non-partisan forum, the Program serves as a trusted source of analysis and a vital point of contact between the worlds of scholarship and action. Read more
Argentina Project
The Argentina Project is the premier institution for policy-relevant research on politics and economics in Argentina.  Read more