Can the Grain Shipments Agreement Deliver Peace?
BY VICTORIA CLEMENT
Unable to transit the Black Sea under threat of Russian attack, more than 20 million tons of Ukrainian grain have been trapped in Ukrainian ports since Russia's invasion began in February. Ukraine estimates that another 70 million tons from this year's harvest will be similarly trapped.
Russia and Ukraine together supply 30 percent of the world's wheat. In addition, corn, barley, and sunflower oil contribute to the 15 percent of global calories that the two countries export.
Without this food, supply chains, already suffering from the effects of the COVID-19 pandemic, will have difficulty returning to normal functioning. Some countries have been hit by high grain prices, others by food shortages that will take months to alleviate. Vladimir Putin has thus expanded the front in this war to include the Horn of Africa and regions in South Asia suffering from drought. "Hunger," says former Russian president Dmitry Medvedev, is Russia's "silent weapon."
Ukraine, in the meantime, mined Black Sea waters to prevent a Russian attack, further complicating the possibility of shipments being restored.
In May, Lithuania's Foreign Minister Gabrielius Landsbergis offered a solution in a phone conversation with Turkish foreign minister Mevlüt Çavuşoğlu. Landsbergis proposed initiating a "coalition of the willing" to help escort Ukrainian grain exports out of Odesa. Landsbergis knew that the issue could not be addressed at the NATO level, but also recognized that the political situation did not preclude a NATO member such as Turkey from becoming involved.
The UN-backed agreement, titled "Initiative for Safe Shipment of Grain and Foodstuffs from Ukrainian Ports," was signed in Istanbul's Dolmabahçe Palace on the Bosphorus on July 22 by representatives of both Russia and Ukraine. The agreement aims to guarantee safe passage of essential foodstuffs from the blocked Black Sea ports of Odesa, Chornomorsk, and Yuzhny.
The tone of the signing ceremony was hushed. The representatives of the two countries did not even sign the same documents, as Kyiv's officials did not want to sit alongside the Russians. In the event, the two sides signed their own sets of identical papers. The Turkish defense minister, Hulusi Akar, countersigned each set separately, emphasizing that the agreement did not represent a treaty between the warring parties but instead with Turkey and the UN. Turkey is to have oversight of the agreement's execution, including inspection of empty ships returning to Ukraine's ports to ensure they are not carrying weapons back to Ukraine.
But the optimistic remarks delivered by the UN Secretary General António Guterres and Turkish president Recep Tayyip Erdoğan, who sat between the conflicting parties, seemed strikingly out of place. Guterres proclaimed the compact to be one of hope and possibility, and thanked Erdoğan for his persistence in facilitating the deal. Erdoğan announced that the pact will "renew hopes for peace."
In Turkey, the local press has said less about hungry Africans in need of grain and more about Erdoğan's diplomatic triumph. The foreign press reflected a more cautious tone, as many noted that trusting Russia is not easy—for obvious reasons. Still, U.S. Department of State spokesperson Ned Price and Pakistani Prime Minister Shehbaz Sharif applauded the efforts, and Arab outlets proclaimed a "de facto cease-fire."
Erdoğan was undoubtedly only too happy to accept any praise, domestic or international. Erdoğan has multiple audiences to address. On the one hand, he is playing to the international community, from which he seeks an abeyance of criticism while he launches further attacks in Syria. On the other, he is courting a domestic audience that he needs to win over, and quickly: he will be up for reelection in June 2023, a date that holds special significance, as it marks the centennial of the founding of the Turkish Republic.
Erdoğan faces skyrocketing inflation, low wages, a general discontent over basics like roads and infrastructure, and deep resentment over the prosecution of citizens for everything from treason to slandering the president. Many predict that he will fail in the 2023 election. For Erdoğan, every bit of good news—such as the signing of the grain deal between Russia and Ukraine—helps.
All the glowing expressions notwithstanding, it is hard to imagine that anyone at the signing ceremony was under the illusion that peace might be in the offing. Russia's real intent, in fact, was likely expressed two days before the signing ceremony in Istanbul by Russian foreign minister Sergei Lavrov, who announced that the "geographic objectives of the Russian special operation" had changed, and that Russia would expand its operations to include more of Ukraine's southern region. Lavrov's statement suggests that Russia had anything but peace on its mind as it went to Istanbul.
It would then be a mistake to interpret this limited agreement on the shipment of food as representing progress toward peace. Hours after the grain deal was signed, in fact, Russia attacked Odesa with cruise missiles, putting the deal at risk and underscoring the fact that Putin cannot be trusted.
This development has potentially tragic consequences. Even the overwhelming need to avoid deepening famine in already starving regions of the world may not meet with success so long as safe passage out of Ukraine's blocked Black Sea ports remains uncertain.
The first shipments of grain left Odesa this week, en route to Lebanon. The grain may reach its destination. Yet peace remains a distant prospect.
The opinions expressed in this article are those solely of the author and do not reflect the views of the Kennan Institute.
About the Author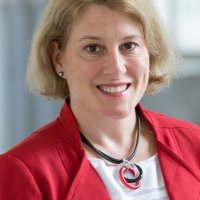 Victoria Clement
Former Title VIII Research Fellow;
    Founder, Central Asian Insights consulting firm in northern Virginia
Dr. Victoria Clement is a scholar, historian, and author who has traveled widely in Central Asia and has lived in Turkmenistan and Russia. Clement is one of the country's foremost authorities on the history, culture, and politics in Turkmenistan. With experience developing, executing, and presenting educational materials to non-profit, academic, diplomatic, and U.S. Department of Defense communities, she is a recognized expert on Central Asia. Her book, "Learning to Become Turkmen: Literacy, Language, and Power, 1914-2014", was published by the University of Pittsburgh Press in 2018. She has taught at the Naval Postgraduate School and the U.S. Foreign Service Institute. She currently runs the consulting firm Central Asian Insights in northern Virginia.
Read More
---
Kennan Institute
The Kennan Institute is the premier U.S. center for advanced research on Russia and Eurasia and the oldest and largest regional program at the Woodrow Wilson International Center for Scholars. The Kennan Institute is committed to improving American understanding of Russia, Ukraine, Central Asia, the Caucasus, and the surrounding region though research and exchange. Read more