Can South America's Lithium Industry Survive COVID-19?
Can South America's Lithium Industry Survive COVID-19?
The economic consequences of COVID-19 are being felt acutely by already battered lithium producers. In July 2020, lithium carbonate prices were down by over 40 percent from the year before, extending already steep price declines from the lofty highs of early 2018. Lower prices are due to the combination of a surge in supply from Australian lithium producers and market uncertainty related to COVID-19. As a result, companies have cancelled or postponed a number of lithium projects in recent months. However, there are signs the sector could turn around as electric vehicle (EV) sales in Europe and China increase, even as traditional car sales slump. EV sales are expected to grow from 2 million in 2019 to 26 million by 2030, helping lithium prices recover.
Australian-based Orocobre is one of the largest investors in Argentina's lithium sector, with its Salar de Olaroz project in Jujuy. The firm is in the middle of an expansion, positioning Orocobre to take advantage of heightened future demand for the world's lightest metal.
Q: Orocobre is a major investor in Argentina, with its Olaroz lithium facility in Jujuy. The mine has been in production since 2015 and last year, Orocobre sold 3,400 tons of lithium carbonate in the second quarter of the year. However, this year you estimate sales fell to 1,600 tons in the same period. In addition to lower quantities sold, lithium prices are reaching new lows. How has COVID-19 affected your firm's short-term outlook?
A: COVID-19 restrictions limited the ability of both Olaroz and its customers to complete sales during the second quarter. While most logistical issues have now been addressed, delivery of product is yet to return to normal, as customers delay shipments due to lower production and excess inventory. Following the phased restart of battery and electric vehicle (EV) production, manufacturers are taking a cautious approach to ramping up operations due to the lack of visibility regarding the economic impact of COVID-19 on consumer purchases of EVs and portable electronics. In particular, European auto manufacturers have been impacted, with April new car sales down 74 percent compared to January. Orocobre continues to actively manage inventory while sales are reduced and will match production levels to expected shipment volumes.
Q: According to your 2020 half year financial report, Orocobre is optimistic about the future of lithium demand and prices. In particular, you project European demand for EVs will increase markedly. You also estimate lithium-ion battery manufacturing capacity will grow five-fold by 2029. Yet your report suggests lithium production is a potential bottleneck, as a number of lithium projects have been delayed. Given that Olaroz is in the middle of a significant expansion, and Orocobre is also considering a project in the Cauchari basin, will your company play an important role in meeting increased lithium demand in the coming years?
A: Orocobre supplies lithium chemicals to customers around the world, and the expansion of operations in Argentina will see our production capability increase significantly. The resource at Olaroz is capable of sustaining multiple expansions, with an operating life of more than 40 years. The resource at Cauchari is not yet under development, however, it is of a similar size to Olaroz and can meet future expected customer demand. We are undertaking the expansion with a clear view that lithium demand will increase markedly over the next 3 to 5 years, and our customer base will continue to grow in response to adoption of low carbon emission initiatives.

Q: The International Monetary Fund has described the COVID-19 pandemic as the worst economic crisis since the Great Depression. The fallout has battered lithium prices, and demand remains weak. Even before the coronavirus, lithium prices were already declining due to rising rock-based production in Australia. These adverse market conditions have led companies to suspend several lithium projects, including Eramet's project in Argentina, and pushed Canada's Nemaska Lithium into bankruptcy. How will the pandemic reshape the global lithium industry? How should governments in the "lithium triangle" help firms weather this prolonged period of low prices and market uncertainty?
A: While COVID-19 has added pressure to the well-stocked supply chain in the short-term, the pandemic has delivered accelerated investment in some jurisdictions, which will have medium- and long-term benefits. European governments have expressed a clear intention to utilize electric vehicle investment and support as a platform to stimulate their economies. Germany has doubled previous incentives, and now provides up to 9,000 euros for purchasing an EV. France, the United Kingdom and other European countries are all implementing programs to support the manufacture and use of EVs and hybrid vehicles. In China, subsidization has grown at the provincial level, delivering a modest improvement in EV sales. Sales could increase further in 2020 with better availability of highly sought-after international brands. In addition, continuing battery cost reductions are likely to be passed on to consumers through lower EV prices.
Governments in the lithium triangle can best support the lithium industry by providing stable and consistent policy and fiscal environments. Compliance and regulatory costs should be minimized where possible to ensure these businesses remain competitive with global peers.
Q: Taking a long-term perspective, advancements in battery technology, changing consumer preferences and government policies to reduce carbon emissions should substantially boost demand for lithium in the coming decades. How should policymakers in the "lithium triangle" take advantage of these trends? Do you expect South America's lithium producers to move up the lithium value chain, for example, by producing batteries?
A: Battery technology continues to evolve rapidly, and is dominated by large multinational organizations that have the capacity to participate in research and development to remain on the cutting edge of expertise. The existing South American lithium producers have demonstrated that their expertise lies in the complex process of lithium chemical production, and it is our expectation that in general they will continue to focus their efforts and funding in this area. These producers already deliver significant "value add" to the lithium resources by producing and exporting high quality and high value lithium chemicals.
About the Author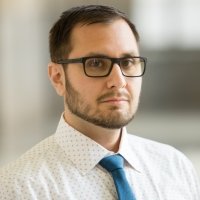 Aníbal Nicolás Saldías
Analyst, Latin America and the Caribbean, The Economist Intelligence Unit; former Senior Researcher, Argentina Project
Read More