Eurasian Succession Trends: The View from Moscow
BY VICTORIA CLEMENT
The Russian invasion of Ukraine has sparked renewed speculation about Vladimir Putin's rule and how long he will remain in office. His future may be decided by the results of the invasion, but many observers have suggested that he may take cues from the examples set by his fellow post-Soviet strongmen in Central Asia. The recent history of Central Asian succession suggests that these examples are likely to make Putin even more nervous about turning over the reins of power.
Vladimir Putin's first inauguration in Moscow took place in 2000. He has now been in a leadership role for more than two decades, and at sixty-nine years old he needs to think about how he will manage his legacy and how he will protect his and his daughters' finances. It was not so long ago that observers of the post-Soviet space were suggesting that Putin might follow the example of Kazakhstan's former-president Nursultan Nazarbayev and exit voluntarily. Such proposals are no longer heard, though.
Kazakhstan's Failed Transition of Power
Nazarbayev, who ruled Kazakhstan for more than twenty years, relinquished his title on March 19, 2019. He had watched the family of Uzbekistan's president Islam Karimov fall from grace at Karimov's death in 2016. Karimov's daughter Gulnara, incarcerated on corruption charges, embodies a worst-case scenario for people like the Nazarbayev family. Nazarbayev took stock of the Uzbek example and thought it best to exit gracefully while he still could.
He retained his title "Elbasy" (Leader of the Nation) and remained chair of the National Security Council and leader of the top political Party, Nur Otan. Moreover, he was able to procure lifetime immunity from prosecution for his immediate family, and left himself the privilege of anointing his own successor, Kassym-Jomart Tokayev. At sixty-eight, Tokayev is younger than Nazarbayev's eighty-one years, but is far from representing a transition to a new generation. Still, this changing of the guard seemed the safest and most savvy move for the Nazarbayev family. Not only did Nursultan remain a high-level quasi-leader, his daughter Dariga Nazarbayeva rose to become leader of the Senate. Nazarbayev's second daughter's husband, Timur Kulibayev, is one of Kazakhstan's richest businessmen, controlling the country's largest commercial bank, Halyk. The Nazarbayevs had a lot to lose, so it made sense that Nursultan would retain some power.
Things shifted in early January 2022 when protests broke out in the western Kazakh city of Zhanaozen. People there voiced their discontent over the repeal of government subsidies for liquid petroleum gas, which had led to a doubling of the cost of this commodity, central to home heating, cooking, and transportation for many Kazakhs. The protests quickly spread to other cities in the western region and then to the whole country, including the country's largest city, Almaty. Some of the protestors shouted "Shal ket!" (Old man, get out!). Peaceful protests soon turned into riots, with looting, vandalism, and attacks on government buildings. More than two hundred people were killed, and there are estimates that more than 12,000 citizens were detained.
These events have culminated in a move away from the legacy of Nazarbayev, or de-Nazarbayefication. Nazarbayev was stripped of his role on the National Security Council and as head of the Nur Otan political party. His eldest daughter, Dariga, was pressured to step down from her parliamentary role, and the husbands of his younger daughters, Aliya and Dinara, have resigned from their lucrative business positions. Nazarbayev formally concluded his leadership role in a stoic, Soviet-style televised appearance in which he sat wooden, making clear that he was only a "pensioner" and was "enjoying his well-deserved retirement."
Turkmenistan's Planned Succession
In light of how things worked out for Nazarbayev, it would seem unwise for Putin to take a page from that former leader's playbook. However, a similar process may get under way in Turkmenistan, where an election is planned for March 12. On February 11, exactly fifteen years after assuming office, Turkmenistan's president Gurbanguly Berdimuhamedow announced to his country and the world, "The road to public administration should be turned over to young leaders." Berdimuhamedow, who goes by the appellation "Arkadag" (Protector), underscored that he will be sixty-five soon, making him two years older than the age at which the Prophet Muhammad died, an important marker by Central Asian standards.
This undertaking seems to be opening the door to the leadership for Arkadag's son, Serdar. The fact that Serdar is aiming for the presidency came as no surprise to Turkmenistan watchers, who have monitored his meteoric rise to the top in the past few years.
Serdar announced his candidacy the day after his father's speech. He is not alone in running for the presidency, but he is the only candidate whom Turkmen expect to garner significant votes. Indeed, locals are referring to the selection process as the "Serdar election." Serdar's father may be trying to create a version of Nazarbayev's example of stepping down from the highest leadership role while retaining some powers. Gurbanguly Berdimuhamedow will remain chairman of the Halk Maslahaty (People's Council), the upper chamber of the country's bicameral parliament, Milli Gengesh (National Council), which will make him second in line to the presidency under the constitution as amended in 2020. Thus, if anything happens to Serdar, Gurbanguly automatically succeeds him as acting president.
Tajikistan Readying for Change
Along with closely following the news coming out of Ukraine, Central Asians are watching to see how the Turkmen succession plays out, and none more so than the residents of Dushanbe, Tajikistan. President Emomali Rahmon, in office since 1992, seems to be grooming his son Rustam Emomali for the presidency. In 2018, Tajikistan amended the law to lower the eligibility age from thirty-five years to thirty for the presidency and legislative posts in parliament's upper chamber. Rustam is now thirty-four and has held the position of mayor of Dushanbe since 2017. His sister Ozoda is also high up in the power hierarchy, currently acting as her father's chief of staff.
The citizens of Dushanbe were expecting Rustam to be anointed by 2020, but Rahmon ran again, winning 90 percent of the vote. Just two years later, Tajiks are readying themselves for succession. Tajiks wonder whether Rahmon will complete his seven-year term or instead secure the presidency for Rustam. However, Dushanbe will watch what happens in Ashgabat first.
Lessons for Autocrats
What lesson might Putin or other autocrats draw from these Central Asian examples? Certainly, succession for a strongman, even a post-Soviet dictator with enormous power, is messy. Indeed, one of the riskiest times for an authoritarian leader is when the potential for succession is raised, whether by choice or by circumstances. States organized around a cult of personality are often more fragile than they seem at first glance.
To gain insight into how Putin may approach his own situation, one should watch Central Asia and observe how succession there is handled in the near future.
The opinions expressed in this article are those solely of the authors and do not reflect the views of the Kennan Institute.
About the Author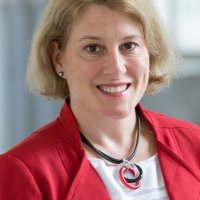 Victoria Clement
Former Title VIII Research Fellow;
    Founder, Central Asian Insights consulting firm in northern Virginia
Dr. Victoria Clement is a scholar, historian, and author who has traveled widely in Central Asia and has lived in Turkmenistan and Russia. Clement is one of the country's foremost authorities on the history, culture, and politics in Turkmenistan. With experience developing, executing, and presenting educational materials to non-profit, academic, diplomatic, and U.S. Department of Defense communities, she is a recognized expert on Central Asia. Her book, "Learning to Become Turkmen: Literacy, Language, and Power, 1914-2014", was published by the University of Pittsburgh Press in 2018. She has taught at the Naval Postgraduate School and the U.S. Foreign Service Institute. She currently runs the consulting firm Central Asian Insights in northern Virginia.
Read More
---
Kennan Institute
The Kennan Institute is the premier U.S. center for advanced research on Russia and Eurasia and the oldest and largest regional program at the Woodrow Wilson International Center for Scholars. The Kennan Institute is committed to improving American understanding of Russia, Ukraine, Central Asia, the Caucasus, and the surrounding region though research and exchange. Read more