Kinopolitics and the Myth of Borders: How Ukraine Shapes Lebanon's Refugee Landscape
[UNRWA] stated that the [Russia-Ukraine] conflict has led to severe funding shortfalls in many of its core programs – as it received only 13.5 percent of a total of the USD 365 million requested.
Since Russia invaded Ukraine in February 2022, more than 6.8 million people have fled the country. Developments on the ground have dominated news outlets and prompted harsh sanctions from world governments. Some western media outlets were swift to highlight the creation of what they deemed to be the first group of "civilized" refugees, namely Ukrainian asylum seekers. In the greater Middle East region, where conflicts in countries such as Syria and Afghanistan have produced significant refugee populations, this has provoked widespread condemnation and accusations of racism and "islamophobia."
Prior to the invasion, Russia and Ukraine provided a large portion of the world's food. According to the World Food Program (WFP), the two countries alone account for nearly 30 percent of the world's exports of wheat and barley, 20 percent of all corn and 76 percent of the world's sunflower oil. The war in Ukraine continues to have severe consequences for millions of people in the Middle East, Africa and Asia – with refugees ultimately hit the hardest. By May 2022, the WFP already had to reduce the amount of food provided to refugees and other vulnerable people across East Africa and the Middle East.
Implications for Lebanon
In 2021, the UN requested USD 4.2 billion to support more than 23.4 million people in need of humanitarian aid; however, governments were only willing to give less than a third of what was needed. The humanitarian response to the intersectional crises in Lebanon remains highly reliant on cash-based assistance. Both refugees (Syrian and Palestinian) and vulnerable Lebanese receive monthly cash transfers to meet basic needs. Increasing food prices and decreasing supplies of staple foods due to the war in Ukraine pose a significant strain on the effectiveness and impact of this response, as cash recipients rely on the market to buy food. A steady increase in food prices without an increase in transfer value continues to hinder recipients' access to food on the market, and their ability to financially plan.
According to the UN Relief and Works Agency for Palestinian Refugees (UNRWA), Russia's war in Ukraine is driving refugees in Syria, Lebanon, and Jordan into deeper poverty. The UN agency has also stated that the conflict has led to severe funding shortfalls in many of its core programs – as it received only 13.5 percent of a total of the USD 365 million requested. As Lebanon imports close to 60 percent of its wheat from Ukraine, refugees who are already struggling to get by will face heightened shortages moving forward. Palestinian refugees from Syria who have since settled in Lebanon are among the worst affected. Almost 70 percent have had their meals cut, according to UNRWA.
Since the onset of the economic crisis, and the exacerbation of the crisis since the war on Ukraine, Lebanon has been hesitant to permit humanitarian organizations to increase the value of transfers to refugees, citing concerns that such an increase could fuel social tensions between refugee and host or local communities. The average monthly salary of Lebanese workers stands at just LBP 650,000 (amounting to less than USD 30 at the time of writing). Only in September 2021, as the cash transfer response to vulnerable Lebanese households was scaled up, were humanitarian agencies able to increase the value from LBP 100,000 to LBP 300,000 (amounting to approximately USD 85 at the time of writing). Tensions between Syrian and Lebanese communities have steadily worsened since 2020. The food security crisis continues to fuel humanitarian agencies' dilemma whilst navigating between the provision of meaningful transfers and concerns over national security and stability. Shifting to in-kind food parcel deliveries is not an easily implementable alternative, as the WFP procured more than 50 percent of its food supplies from Ukraine prior to the war.
As relations between Russia and the international community are gradually severed, peace diplomacy remains at risk of paralysis. With a shift in attention to the "crisis of the moment," it remains challenging to find peaceful and durable solutions in regions such as the Middle East. Difficulty in preventing and resolving armed conflicts outside the Russia-Ukraine war has in turn meant that stagnant and enduring refugee crises (such as the Palestinian and Syrian crises) are being overlooked. On World Refugee Day, it is pivotal to understand that borders are not only contingent on who draws them, but are also only as real as the interests and priorities that protect them.
About the Author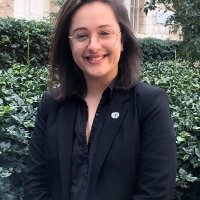 Jasmin Lilian Diab
Assistant Professor of Migration Studies, Director of the Institute for Migration Studies, Lebanese American University
Read More
---
Middle East Program
The Wilson Center's Middle East Program serves as a crucial resource for the policymaking community and beyond, providing analyses and research that helps inform U.S. foreign policymaking, stimulates public debate, and expands knowledge about issues in the wider Middle East and North Africa (MENA) region. Read more
Middle East Women's Initiative
The Middle East Women's Initiative (MEWI) promotes the empowerment of women in the region through an open and inclusive dialogue with women leaders from the Middle East and continuous research. Read more