On September 7, 199 years ago, Dom Pedro I stood on the banks of the Ipiranga River and declared, "Independence or Death," vowing to liberate his country from Portuguese rule. As Brazil celebrated its Independence Day on Tuesday, President Jair Bolsonaro issued a very different rallying cry, telling thousands of supporters marching in the streets of São Paulo, "There are three options for me: be jailed, killed or victorious. I'm letting the scoundrels know: I'll never be imprisoned!"
Brazil's Independence Day demonstrations marked the escalation of a political crisis that for months has pitted the president against the Supreme Court. Facing the real possibility of an electoral rout next year – presumed challenger and former President Luiz Inácio Lula da Silva has a double-digit lead in the polls – Bolsonaro is casting doubt on the electoral process itself. Without offering proof, he has repeatedly claimed that Brazil's electronic voting system is a "farce," demanded paper ballots, attacked the Supreme Court and its justices and threatened that he might not accept defeat.
In an attempted show of political strength amid plummeting approval numbers, Bolsonaro called on his supporters to take to the streets on Independence Day to defend "liberty," and urged them to march on the Brazilian Congress and Supreme Court. The president, who has loosened gun control measures, told his base, "those who are armed will never be slaves," and advised, "if you want peace, get ready for war." Observers feared September 7 could be Brazil's January 6.
Those fears did not become reality. Attempts to break through police lines guarding government buildings in Brasília failed. There were no major clashes between pro- and anti-government demonstrators. Active duty members of the military police largely refrained from participating in the protests, despite concerns over Bolsonarismo in the ranks.
The political fallout from the demonstrations is less clear. Several hundred thousand supporters turned out in Brasilia, São Paulo and other cities – a testament to the loyalty of Bolsonaro's base – but the crowds were far smaller than Bolsonaro's promise of 2 million in the streets of São Paulo alone. It was perhaps not the show of popular force Bolsonaro desired, but neither was it a clear repudiation of the president and his politics.
For now, Bolsonaro likely retains enough support to avoid impeachment. Nevertheless, his increasingly confrontational and antidemocratic rhetoric – including a statement that he would "no longer comply" with rulings issued by Supreme Court Justice Alexandre de Moraes – has revived efforts by the opposition to remove him from office. Pro-impeachment protests are in the works, including one planned for November 15, the day commemorating the birth of the Brazilian republic. Speaker of the House Arthur Lira has given no indication he will bring any of the more than 130 impeachment petitions to the floor. Instead, on Wednesday, he called for the president and Supreme Court to put an end to their "infinite negative loop" of conflict. That said, while impeachment is unlikely, there are signs some members of the center-right Centrão, a key part of the governing coalition in Congress, might break with the president ahead of the 2022 elections.
With 13 months until the October 2022 presidential election, it seems unlikely either Bolsonaro or the Supreme Court will back down. For the Supreme Court, the fight is existential; it cannot back down without losing credibility, as a court's power lies in its independence and its equal treatment of all citizens. Indeed, Chief Justice Luiz Fux issued a clear warning on Wednesday, "the Supreme Court will not tolerate threats to the authority of its rulings." Encouraging noncompliance with court rulings, he said, is a "crime of responsibility," and an impeachable offense. Bolsonaro is also fighting for survival; not only is his political future on the line, but his defeat would leave his sons vulnerable to investigations into alleged corruption and crimes related to the spread of disinformation through social media.
Facing widespread criticism, Bolsonaro made a tactical retreat on Thursday, saying that his attacks on Supreme Court justices were done "in the heat of the moment" and promising to resolve any conflicts through institutional means. But Brazil still faces the prospect of prolonged political crisis and uncertainty. Brazil now faces the prospect of prolonged political crisis and uncertainty. Brazilian democracy has proven its resilience over the years and indeed, a dramatic breakdown is unlikely. Much more likely, and harder to counter, is the continued erosion of public faith in Brazil's democratic institutions. Bolsonaro's actions and rhetoric are exacerbating this worrisome trend, especially among his supporters. However, should the political class, preoccupied by the deepening political crisis, fail to respond to the economic and social needs of struggling citizens, there will be plenty of blame to go around.
About the Author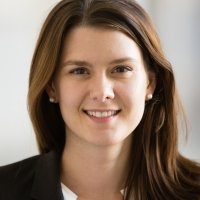 Anya Prusa
Former Slater Family Fellow (2020-21) & Senior Associate, Brazil Institute;
Senior Director, Albright Stonebridge Group
Read More
---
Latin American Program
The Wilson Center's prestigious Latin American Program provides non-partisan expertise to a broad community of decision makers in the United States and Latin America on critical policy issues facing the Hemisphere. The Program provides insightful and actionable research for policymakers, private sector leaders, journalists, and public intellectuals in the United States and Latin America. To bridge the gap between scholarship and policy action, it fosters new inquiry, sponsors high-level public and private meetings among multiple stakeholders, and explores policy options to improve outcomes for citizens throughout the Americas. Drawing on the Wilson Center's strength as the nation's key non-partisan forum, the Program serves as a trusted source of analysis and a vital point of contact between the worlds of scholarship and action. Read more
Brazil Institute
The Brazil Institute—the only country-specific policy institution focused on Brazil in Washington—works to foster understanding of Brazil's complex reality and to support more consequential relations between Brazilian and U.S. institutions in all sectors. Read more