The Middle East after Trump's Syria Strike: Shifts, Expectations, and Uncertainty
Kind words and noble aspirations are keenly appreciated in the Middle East, but in a region where compromise is mostly seen as a sign of weakness and not of goodwill, only might is truly respected. Therefore, the preeminent effect of the U.S. strike on Syria was to enhance Trump's reining in of Assad's regime and, more broadly, U.S. credibility among regional players, allies and adversaries alike. Moreover, the ongoing repercussions of this mostly symbolic act also affect the mutual relations of some of the region's main actors. However, in the end, it suggests very little in the way of relief for Syria itself.
Whatever the actual considerations behind the American reprisal might have been, the missile strike signals that Washington's "red lines" should now be taken seriously. Yet at this point, it seems that the use of chemical weapons by Assad's regime is one of a very few such "red lines." Conventional fighting has led to far greater human losses in Syria without igniting a similar response and the recent American missile strike will not minimize human losses in the bloody Syrian conflict. The restriction on use of chemical weapons remains a mostly formal and symbolic matter. Acting on its breach, whether for moral or for pragmatic political reasons, does not reveal which strategy toward Syria the Trump administration chose, or whether any such strategy has been developed at all.
The Trump administration's own waffling statements on Syria only add to the uncertainty. At first it was announced that toppling Assad was not a U.S. priority in the region, a position that seemed to be supported by the limited scope of the American missile attack, but after the attack Nikki Haley, the U.S. ambassador to the UN, declared just the opposite. Secretary of State Rex Tillerson's recent reference to the issue was ambiguous and did not clear up the mystery. This could well reflect the usual inconsistency of messaging coming from the Trump administration or it could be a purposeful tactic meant to maximize the intimidating effect of the attack.
Because of Russia's position on the media and diplomatic forefront of the Syrian conflict, it is easy to forget that Russia shares patronage over Assad with Iran, which probably has more leverage over what is going on in the embattled country.
At the same time, the Suni Gulf states probably feel somewhat more assured by American determination in acting against Assad. Earlier they were so alarmed by Obama's inaction and his move away from America's traditional allies in the region, and particularly by his shift toward Iran, that they actively, if unofficially, sought security cooperation with Israel against the Shia axis. The Israeli government in turn, though disappointed by Trump's request to limit construction of settlements in the West Bank, probably feels that yielding to American requests now could at least pay off in terms of gaining reliable strategic backing from the U.S. During the Obama presidency, the rift between the two governments became very deep and unusually public, while American initiatives in the region came to be seen in Jerusalem as no less than a strategic challenge, unaccompanied by credible security guarantees.
In contrast, Russia has found itself under heavy international pressure and its prestige seriously damaged. Whether it consciously decided not to shoot down American missiles to avoid collision with the U.S. or simply did not possess such capabilities, the bottom line is that it allowed its main regional client to be hit, despite Russia's much-vaunted military presence in the country. The injury of the American attack adds to the insult of Israel's periodic aerial raids on weapons shipments addressed to Hezbollah, to which the Russians turn a blind eye under an unofficial understanding with Jerusalem.
Although Russia is universally held to be considerably responsible for Assad's chemical attack, the attack was unlikely to have been executed with Russia's permission, for a couple of reasons. First, since under the 2013 deal with the U.S., Russia was the guarantor of Assad's chemical disarmament, the Khan Shaykhun chemical attack shows the Kremlin in a bad light, as either incapable of controlling its client or a totally unreliable international actor. Second, the timing of the attack was extremely unfavorable, occurring as it did just before Rex Tillerson's planned visit to Moscow. As expected, both Moscow and Washington came under heavy international pressure—each for different reasons and of a different kind—which naturally reduced the chance of achieving any sort of rapprochement, let alone agreement. The Kremlin was evidently very interested in the talks. In sharp contrast to its harsh diplomatic rhetoric and domestic anti-American propaganda unleashed after the American strike, it did not cancel Secretary Tillerson's visit. The Americans for their part were also very careful not to blame Russia directly, beyond stressing Moscow's responsibility for providing a cover for Assad's crimes.
Because of Russia's position on the media and diplomatic forefront of the Syrian conflict, it is easy to forget that Russia shares patronage over Assad with Iran, which probably has more leverage over what is going on in the embattled country. Iran not only generously supports Assad financially but also directly and indirectly supplies the mainstay of his ground fighting forces. The fact that Israel's prime minister Benjamin Netanyahu chose to devote his last visit to Moscow to pleading with the Russians to limit Iran's growing hold over Syria speaks volumes. Because of religious closeness and geopolitical considerations, Assad, despite his dependence on the Russians and gratitude for their contribution to his survival, probably has more confidence in Iran's commitment to his personal cause. Therefore, not only could the chemical strike have been executed without Russian consent, it could have been specifically aimed to torpedo a long-speculated Russia-U.S. deal to exchange Russian compromises on Syria for certain American compromises regarding the Donbas and Crimea.
The actual feasibility of such a deal is of secondary importance here. Syrians, by themselves or with their Iranian patrons, might have decided to act radically, fearing Putin could put their interests on the back burner in pursuit of more immediate Russian goals. Furthermore, by associating the Russians with the atrocity internationally, the chemical attack might have been aiming to bind Moscow even more strongly to the fate of Assad's regime. If so, the Russians are surely taking notes. Though even in such a "conspiracy" scenario the Russians would not be expected to dramatically change their strategy in the region, the chemical incident may alter the delicate relations within the pro-Assad alliance.
Whatever the actual considerations behind the American reprisal might have been, the missile strike signals that Washington's "red lines" should now be taken seriously.
Still, until we have better sourced information, we should be extremely cautious in drawing any conclusions about the matter. In fact, the Khan Shaykhun chemical attack could easily have had no strategic pretext at all. Yet even in this case it clarifies to the Russians that their Syrian enterprise might have significant international costs. And judging by the recent words of Iranian president Hassan Rouhani, at least for now, Iran seems to be similarly impressed by the U.S. reaction. Although he slammed the U.S. for the missile strike at his April 9 press conference, the Iranian leader uncharacteristically remarked that certain reforms were needed in Syria.
Indeed, unlike in the West, where balanced, restrained, and predictable policymaking is an undisputed merit, in today's anarchic Middle East these attributes do not necessarily count as assets for any means or purpose. Thus Trump's unpredictable and hot-tempered image may work in his favor by giving teeth to America's deterrence threat and so limiting the need for the U.S. to resort to actual military actions. This tactic could be effective if it is not tested too much – that is, if it is conditioned on minimal U.S. involvement in Middle Eastern affairs. It may not be possible to shape the regional affairs in this fashion, as the two preceding U.S. administrations aspired to, but it may be possible to keep ongoing developments within certain constraints.
Judging from Trump's previous isolationist declarations, this course may suit him. However, if for domestic political reasons or because of external circumstances his administration opts for an active Middle East policy, a strategy that is both coherently articulated and implemented would be desirable. An inconclusive active play would likely spur even greater regional anarchy.
About the Author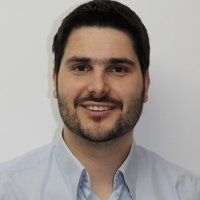 Yuri Teper
George F. Kennan Expert;
ISF postdoctoral fellow at the Department of Political Science in the Hebrew University of Jerusalem
Read More
---
Kennan Institute
The Kennan Institute is the premier U.S. center for advanced research on Russia and Eurasia and the oldest and largest regional program at the Woodrow Wilson International Center for Scholars. The Kennan Institute is committed to improving American expertise and knowledge of Russia, Ukraine, and the region. Through its residential fellowship programs, public lectures, workshops, and publications, the Institute strives to attract, publicize, and integrate new research into the policy community. Read more