Transit: Buenos Aires
Max, 40, Masha, 35, Varya, 14, Mateo, 10 months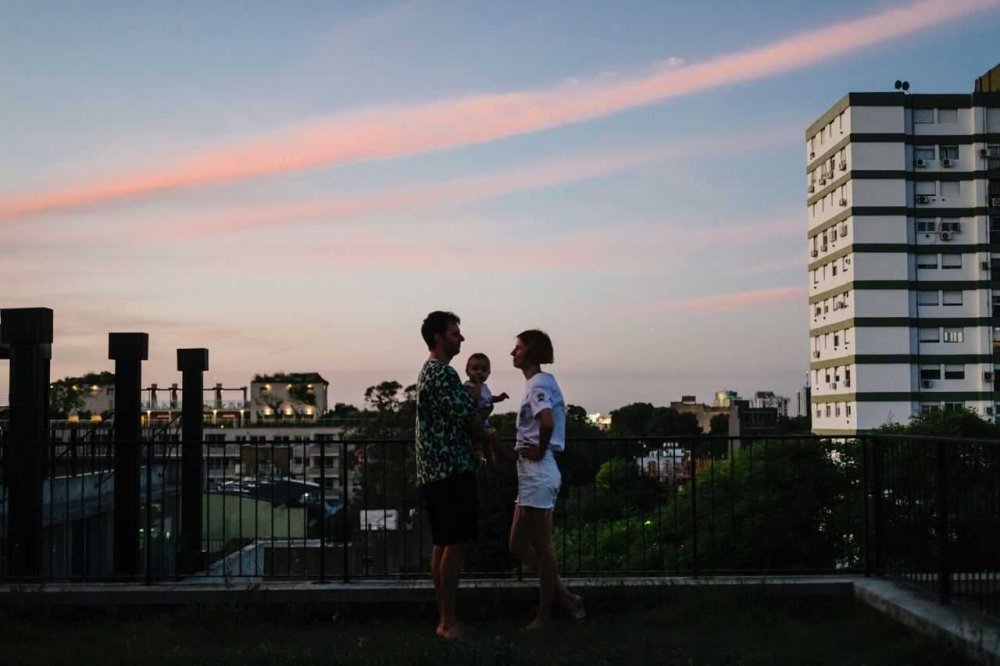 On the morning of February 24, Max and his wife, Masha, were together in the maternity hospital in Santiago, Chile. Their two-day-old son Mateo lay nearby.
The day before was the first day in quite a while that Max could devote himself completely to his family. Max spent the entire morning buried in his phone. He had never really followed the news before. "I was aware of some troop movements near the Ukrainian border," says Max. "Before the war there was a poll in our investor chat asking if folks believed there would be a war against Ukraine. Ninety percent, including me, said no."
Max is an entrepreneur who runs a temporary tattoo shop. He and Masha traveled to Chile when Masha was due to give birth. The hospital cost them about U.S. $3,000, not very expensive by Moscow standards. Besides, a child born in Chile is granted a residence permit and the immediate family gets a quick path to citizenship.
When Mateo was born and the war began, Max had an apartment in Moscow and enough savings to cover several months' worth of living and business expenses.
By March 8, the day when all international bank cards issued by Russian banks stopped working abroad, Max had transferred all his money into cryptocurrency. As a family they decided to travel around South America and see where they might live. "Santiago did not feel like our city. We went to Peru, to Bolivia, and then decided to see Buenos Aires. We instantly fell in love. It is a big, bright, lively city. It is very European, people are like Europeans, the architecture is cool. On top of that, for just $500–$1,000 a month you can rent an amazing apartment in the very center there."
Before going to Chile for the birth, Max had rented out his Moscow apartment to two friends. But soon after the war began, one of the renters moved out, followed by the other. He found others, now complete strangers.
With the war, the production and sale of temporary tattoos slowed, while the main promotion channel, Instagram, stopped operating in Russia. The Russian state recognized Instagram, along with its parent company, Meta, as a terrorist organization in Russia. "I'm always looking for new distribution channels, new markets," says Max. As a result, his new Russian sales sites are now operational, while he is looking for opportunities in Brazil and Indonesia.
In April, the whole family returned to Moscow for a short time to pick up two dogs, a retriever and a Thai Ridgeback. They then flew back to Buenos Aires, with a plane change in Istanbul so the dogs could go out for a short walk.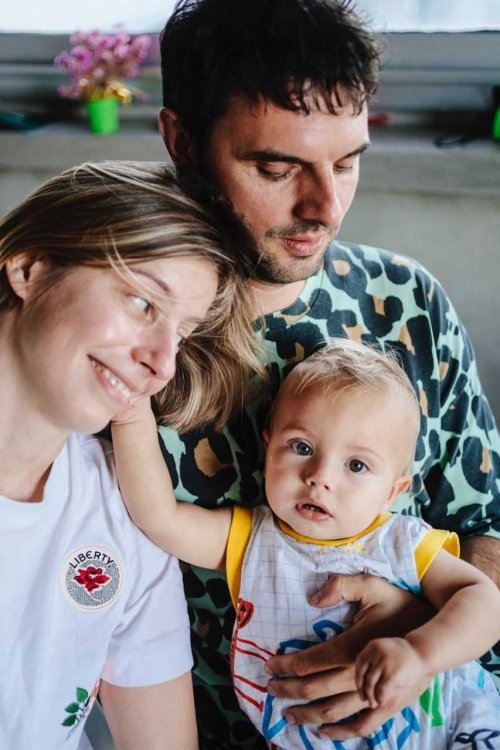 For Max and the family, the move went unexpectedly smoothly. The teenager Varya wanted to go to school, not sit at home. She immediately made friends. "I don't miss anything. I like it here. I want to develop and start a business," Varya tells me. "It's interesting to live here. There is no war in the sense that they don't really talk about it here. Mostly they simply don't understand what is happening on the other side of the world. In Chile, they knew more about it and asked more questions. Of course, I read the news every day. This has never happened before, and for now I don't want to emerge from it."
New investments have helped Max start new business lines in Brazil and Indonesia. His new investors have Russian roots, though they no longer live in Russia.
"There was already quite a strong Russian community here when we arrived. But the new[comer contingent] is growing. A lot of people come here to give birth because it immediately gives the child and the whole family residence permits in Argentina and in a couple of years you can apply for citizenship. Besides, there is a cult of children!" Max says there were thirty guests at his birthday party and that it was rare for so many of his friends to gather at once in Moscow.
Max says that in theory, he would like to return, but "the Soviet Union 2.0 exists there, and I don't want to give up kindness."
Kindness is everywhere in Buenos-Aires, says Max. In the climate, in the love for children, in the fact that everyone is ready to help foreigners who do not speak Spanish with paperwork. One of the strongest feelings of unity with Argentina Max experienced during the final of the World Cup. "It was incredible togetherness, energy, and friendliness. We became part of it. It was the victory of our team, which brought us closer to others [through sharing] emotions of joy and victory, not loss and escape."
The opinions expressed in this article are those solely of the author and do not reflect the views of the Kennan Institute.
See our newest content first.
Subscribe to receive the latest analysis from the Russia File blog.
About the Author
---
Kennan Institute
The Kennan Institute is the premier U.S. center for advanced research on Russia and Eurasia and the oldest and largest regional program at the Woodrow Wilson International Center for Scholars. The Kennan Institute is committed to improving American understanding of Russia, Ukraine, Central Asia, the Caucasus, and the surrounding region though research and exchange. Read more