U.S. Leadership Needed on Syrian Refugee Crisis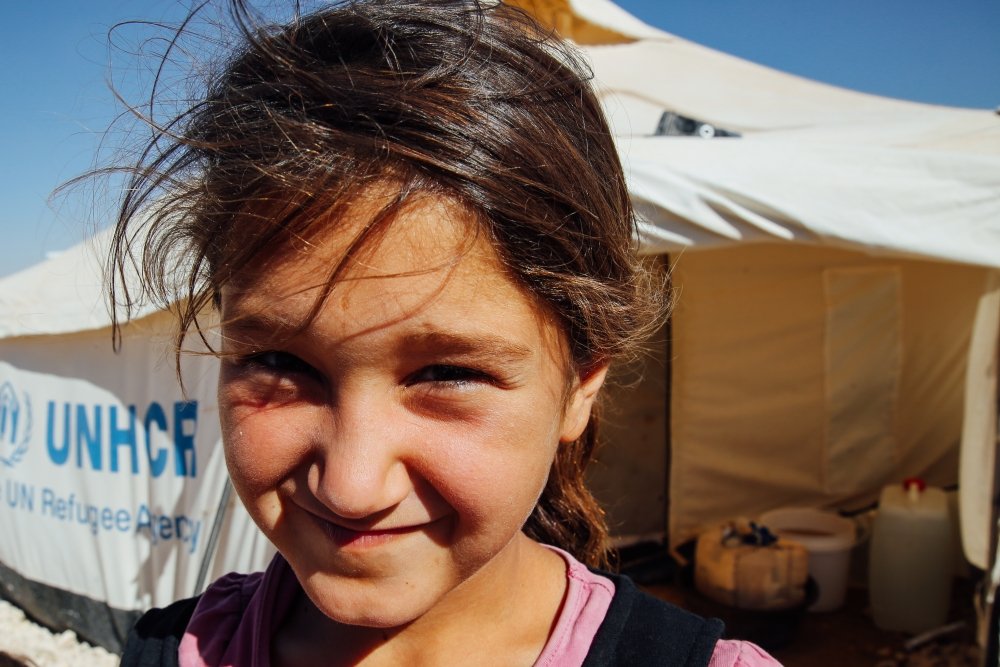 Sixty percent of Syria's population are either refugees or internally displaced.  Of those thirteen million Syrians, nearly six million are refugees who fled to neighboring Middle Eastern nations—five times more than the one million in Europe and the U.S.  Unable to return home and with minimal, if any, access to education, jobs, and health care in host countries; Syrian refugees are trapped in a legal and economic purgatory.
The challenge facing the international community is whether it will stand by and watch as a generation of Syrians is lost to illiteracy, malnutrition, and increased mortality; or meet its obligations to do its part in empowering Syrians to be gainfully employed and educated until they can return home.
Turkey, with 3.5 million Syrian refugees, hosts the largest Syrian refugee population. The smaller countries of Lebanon and Jordan each host the two largest refugee populations per capita. Although these two countries comprise just one percent of the world's economy, they host nearly 20 percent of the world's refugees.  Jordan alone has between 666,000 and 1.3 million Syrian refugees. According to the United Nations High Commissioner for Refugees approximately one in fifteen people in Jordan is a registered refugee.
The principle of non-refoulement—a legal norm prohibiting host nations from sending refugees back to countries where their lives are in danger— requires host countries to provide refuge to Syrians until it is safe for them to return home.  The United Nations says return to Syria is still not safe; nor will it be for the foreseeable future.  In the few areas where a safe return may be possible, entire neighborhoods are demolished, and basic services are non-existent.
Approximately eighty percent of Syrian refugees in neighboring countries live in urban and rural areas among the natives of the host countries. Between sixty to eighty percent of these refugees, depending on the country, live below the poverty line. 
The consequences are threefold: 1) a humanitarian crisis for Syrian refugees, who must compete for public services and limited jobs (most of them without legal authorization) with members of the host community; 2) further pressure on host country economies already strained by longstanding economic problems; and 3) social tensions between refugees, host citizens, and other vulnerable groups within the host country. 
In light of the United States' interests in the Middle East, it is long overdue for Congress to reform our Syrian refugee policy.  A new report by the Rutgers Center for Security, Race and Rights offers policy prescriptions for the United States to provide aid to host countries that is both sustainable and empowers Syrians to be economically independent.  Based on interviews with refugees, aid workers, and government officials in Jordan, the report makes four recommendations.
First, U.S. aid should increase to fund programs that empower refugees to be economically independent rather than indefinitely dependent on international aid.  U.S. development aid should capitalize on the diverse skills of the refugees themselves, who come from a range of socioeconomic classes. Microloans, higher education grants, and vocational training in accordance with host economies' needs empower refugees to support themselves and their families while reducing dependency on dwindling national and international resources.  Incorporating refugees into the national economy, rather than marginalize them as welfare recipients, stimulates the economy in ways that benefit all residents of the host country
Second, development aid to refugee host countries should strengthen both state institutions and the private sector. A promising, though not flawless, model is the Jordan Compact, which is an agreement between the Jordanian government and several European and international non-state actors launched in 2016.  The Jordan Compact conditions grants on Jordan's commitment to achieving certain goals, such as opening the formal labor market to Syrian refugees and improving access to refugee education.  As a result, the Jordanian government created a work permit program for Syrian refugees and its expansion of Jordan's double-shift public school system to accommodate refugee children.
Third, the U.S. should fund humanitarian projects with broad eligibility criteria not limited solely to Syrian refugees. Granting access to U.S.-funded humanitarian programs to low-income citizens of the host country and refugees from other countries reduces inter-community tensions and promotes social cohesion.
Fourth, the United States should increase its own quota for Syrian refugee resettlement.  The Trump administration's refugee ceiling for fiscal year 2019 is the lowest in the history at merely 30,000. And only 9,000 refugees can be from the "Near East and South Asia" region.  While U.S. refugee resettlement cannot replace the need for a final solution to the Syrian conflict, increasing the refugee ceiling would ease the burden on the U.S.'s allies in the region that currently shoulder most of the financial and political costs of the crisis. Moreover, by accepting its fair share of refugees, the U.S. encourages countries of first asylum to continue meeting their international obligations with regard to refugees.
If there is one key lesson from the protracted Syrian conflict, it is this: borders are meaningless when civilians flee for their lives.  Whether it is the one million refugees who trekked to Europe or the six million who escaped to neighboring countries, the crisis is global. 
It is time for the United States to take the lead in developing sustainable solutions to this global crisis. Congress can take the first step and reform America's Syrian refugee policy.
Image credit: Shutterstock
About the Author
Professor Sahar Aziz
Professor of Law and Chancellor's Social Justice Scholar. Director, Center for Security, Race and Rights. Rutgers University Law School
Read More
---
Middle East Program
The Wilson Center's Middle East Program serves as a crucial resource for the policymaking community and beyond, providing analyses and research that helps inform U.S. foreign policymaking, stimulates public debate, and expands knowledge about issues in the wider Middle East and North Africa (MENA) region. Read more
Middle East Women's Initiative
The Middle East Women's Initiative (MEWI) promotes the empowerment of women in the region through an open and inclusive dialogue with women leaders from the Middle East and continuous research. Read more