Blog | Mexico's Supreme Court: A Look Ahead
Minister Arturo Zaldívar will conclude his four-year term as Chief Justice of Mexico's Supreme Court in January 2023. Mexico's highest court will have to choose his successor, an election that will demonstrate how independent the judicial branch truly is from the Executive. The Chief Justice of Mexico's Supreme Court serves for a period of four years without reelection. Therefore, Minister Zaldívar will have the constitutional obligation to step down, despite the fact that a year ago there were attempts to extend his presidency for 2 more years, or until 2024. During his tenure, Chief Justice Zaldívar played a fundamental role in implementing a new judicial reform that expanded and consolidated the judicial branch, strengthened gender parity in the federal judiciary, and set binding judicial precedents. Yet, in the last four years, the Supreme Court and the federal judiciary have experienced one of the most politically complicated environments since Mexico's transition to a democracy in 2000. To analyze the future of the Supreme Court and the independence of the judiciary branch in Mexico, the Mexico Institute will publish a series of short essays to assess the implications of past elections of Chief Justices, an overview of Chief Justice Zaldívar's tenure, and the challenges and opportunities that his successor will face in the years ahead.
Luis Rubio
Global Fellow;
Mexico Institute Advisory Board Member; Chairman, México Evalúa; Former President, Consejo Mexicano de Asuntos Internacionales (COMEXI); Chairman, Center for Research for Development (CIDAC), Mexico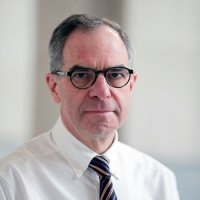 The challenge today, for both Mexico and the United States, will be to find a way to lever on the ever-expanding economic relationship to build new institutions capable of sustaining long-term development for Mexico.
Laurence Pantin
Program Coordinator, Transparency in Justice and Special Projects, México Evalúa
Si bien es acertado que le Poder Judicial de la Federación intente acortar la distancia que tradicionalmente existe con los ciudadanos –quienes a menudo no entienden cuáles son sus funciones–, una crítica que surgió fue que esta comunicación estaba demasiado centrada en la persona del presidente, quien parece apreciar los reflectores.
Ana Micaela Alterio
Professor, Instituto Tecnológico Autónomo de México
Tras 4 años de esta presidencia, ¿qué podemos concluir respecto al debate sobre separación de poderes? Lo primero, ha de celebrarse la renovación de la discusión constitucional.
Julio Rios-Figueroa
Fellow;
Professor, ITAM (Mexico City)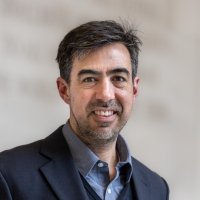 El análisis de algunos aspectos de los concursos realizados entre 1995 y 2022 nos revela que persiste el reclutamiento de juzgadores federales que favorece al personal que ya labora en el PJF y a los hombres.
Your search did not return any results. Please try another search.