Debrief | Russia's 2020 Constitutional Amendments
In January 2020, Russian President Vladimir Putin submitted draft amendments to the Russian State Duma. Among several proposed reforms, one amendment could allow Putin to stay in power for two additional terms, until 2036. Russian citizens will vote on the amendment in a nationwide plebiscite on July 1. Below, we are proud to highlight analysis, video projects, and events by our experts on the referendum.
Is "Putin's Constitution" Good or Bad News for Russia?
Watch Here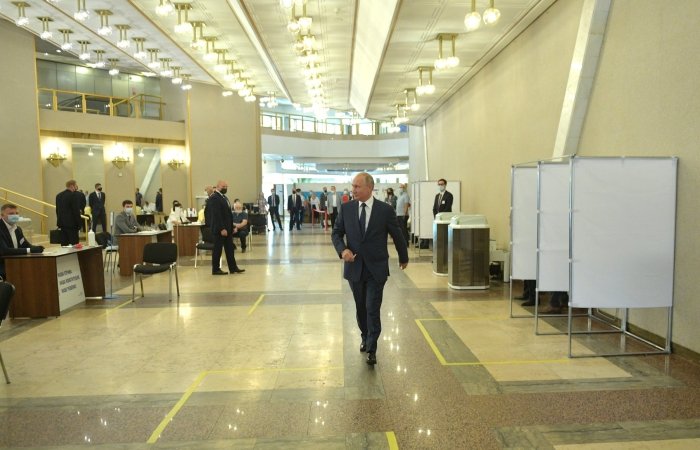 The Putin Mandate? Assessing the Numbers Behind Russia's Constitutional Vote
Watch Here
Kennan Xplainer: Putin's Quest for Power
Watch Here
Your search did not return any results. Please try another search.